@martybarker,

Thorncrown Chapel " Near Eureka Springs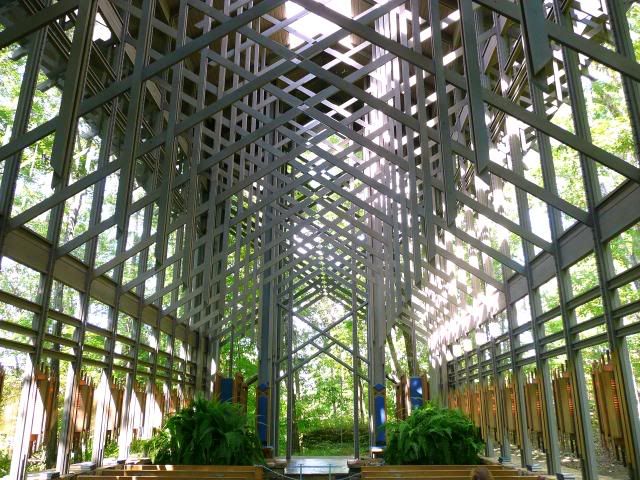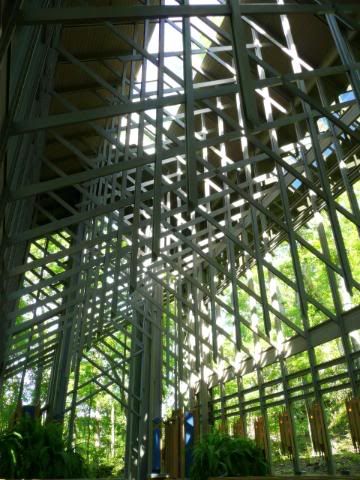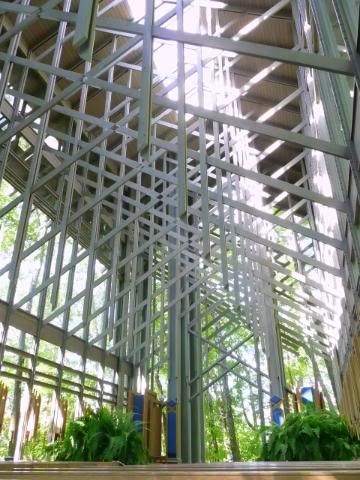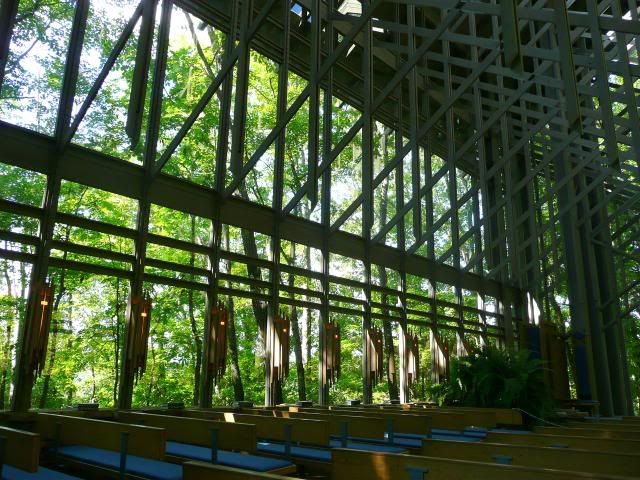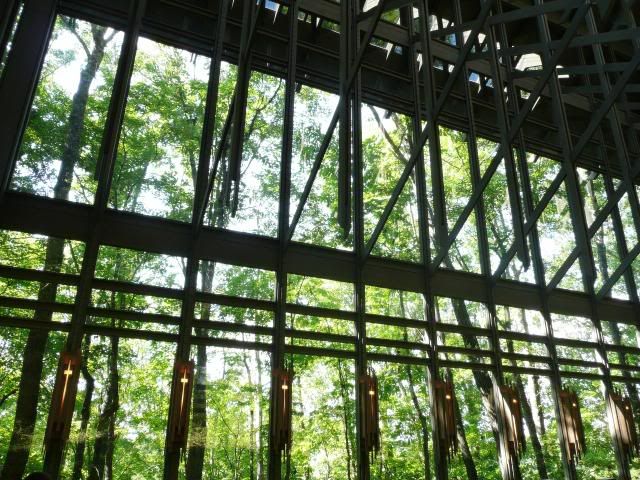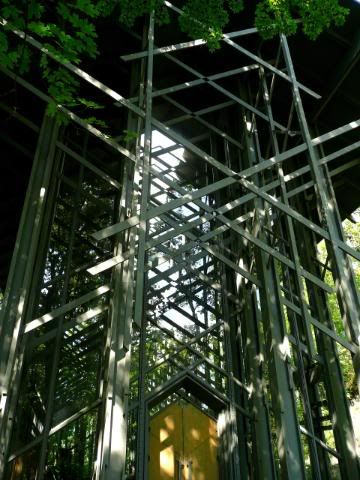 It isn't possible to capture the beauty of this place. Inside " it is is peaceful, cool, calming. It has an aura " when you walk in " you just feel at peace and surrounded by nature.
The design reminds me of Charles Rennie Mackintosh, of whom I'm a mighty big fan " and I came here to capture the design of it in my head…. yet, strangely, went away with far more than I arrived with, inside. It really was a highlight of the holiday and something neither I, nor the little fella, will ever forget.
(thanks Marty....your trip next a gal? - btw - hope you are all better now)