@ossobuco,

So here's some more pics...
We went to visit RH in Kansas - we had such a good time...
Whilst we were there we were introduced to a very good friend of his and his family. These folk were fantastic - they were so happy to show us round their fascinating property - so excited to meet us - and it was such a pleasure for us to meet them. The house was in a neighbourhood which looked..... like any other neighbourhood. However, as soon as you drove in, you knew there was something quite different about this place and the family there. The garden leads down to the river (which unfortunately I couldn't get to due to the mozzies.... and not just a few of them) was incredible. Stunning flowers and bugs all over, VW engines and cars dotted around and very unusual sculptures created by the owners late wife. He breeds fish and has many unusual birds all over. The house was like Mr Magoriums Magic Emporium.
so.... a few of the fleurs 'n bugs... hope they won't bore you - it really was very lovely there.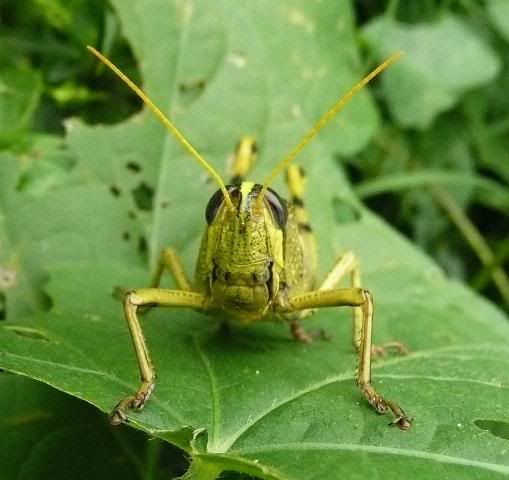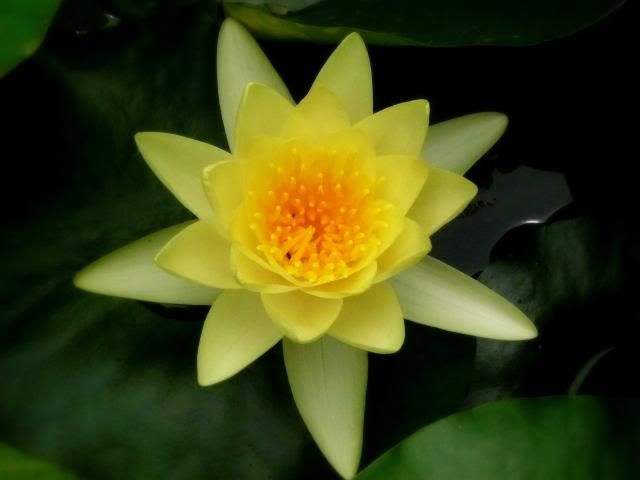 The owner and JPB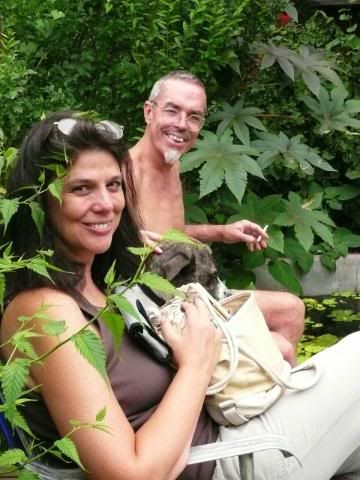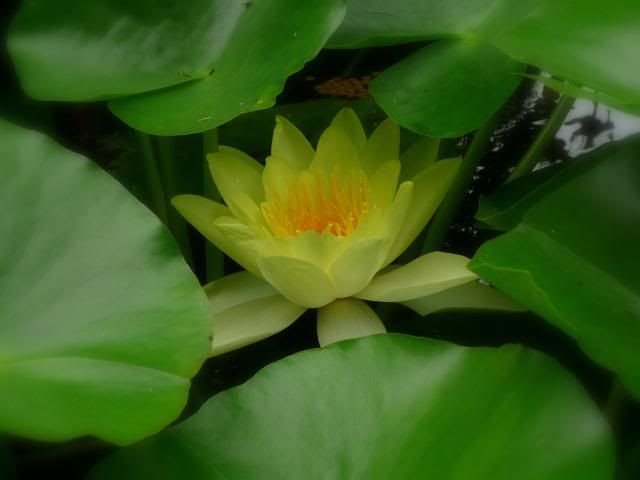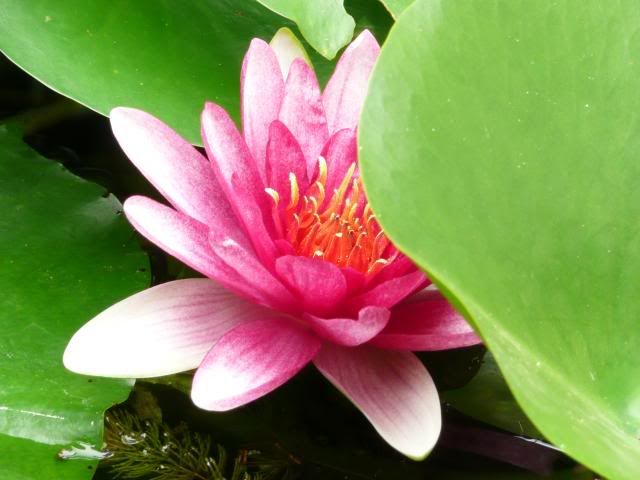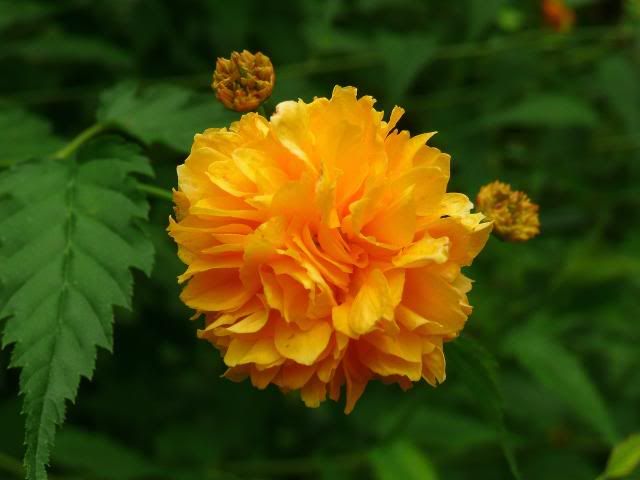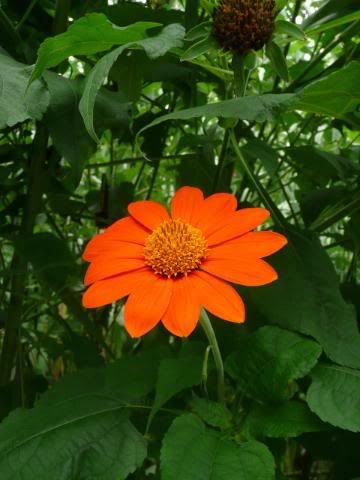 This is one of the most amazing works of art… yep " it's a bathroom " it took 3 years to do this by the owner " painstaking details " and just incredible to look at…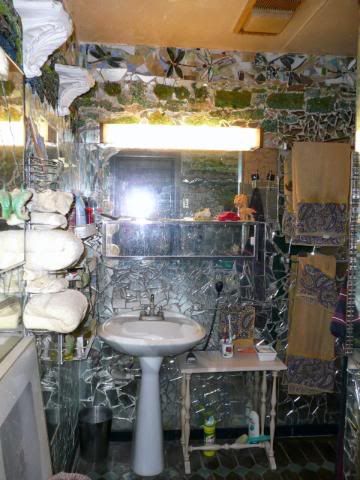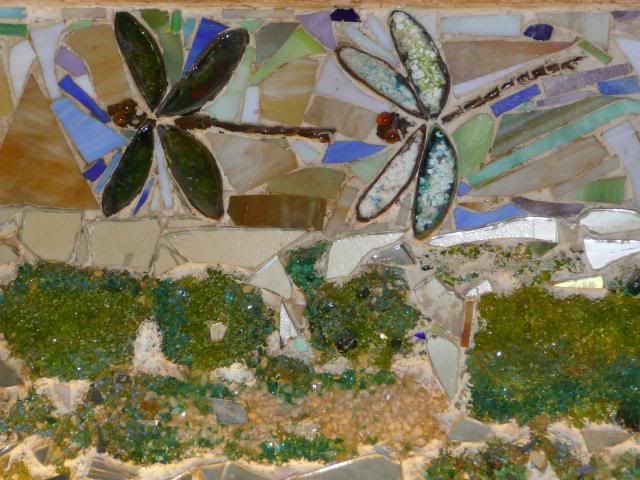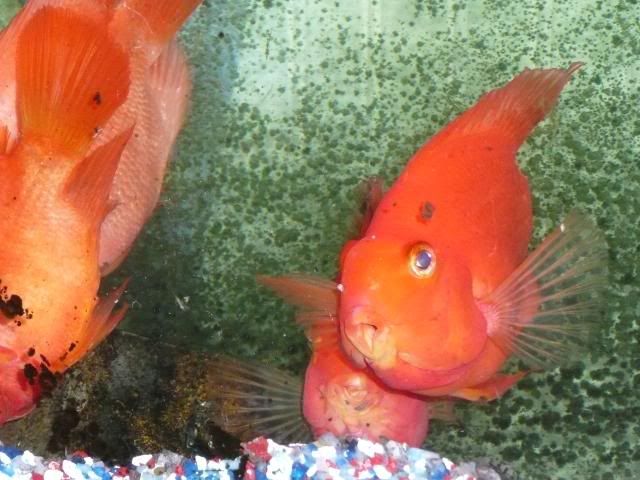 This was made by African finches " they would given the birds threads and they would weave these nests and be able to hideaway " they used to choose which colours they would use…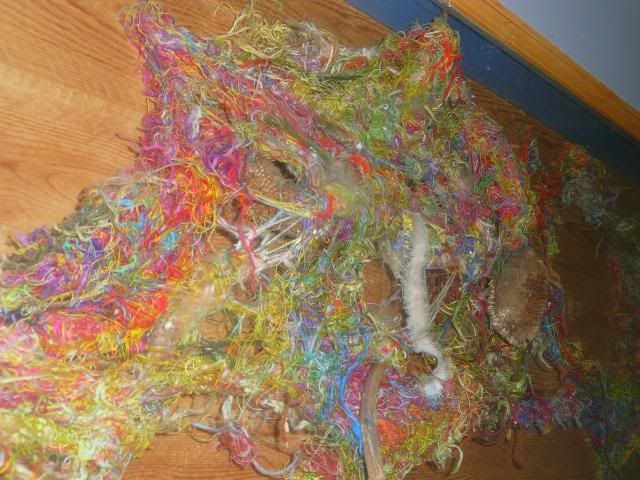 The owners wife was a sculptor… she died 7 years ago but he has her work dotted all over the property. Some of these pieces, tho not to everyones tastes, are quite beautiful…
This is of the owner
Warrior grasshoppers " these are huge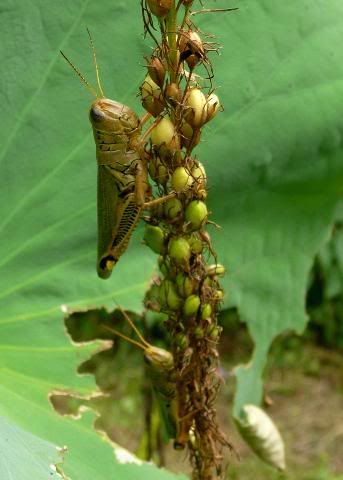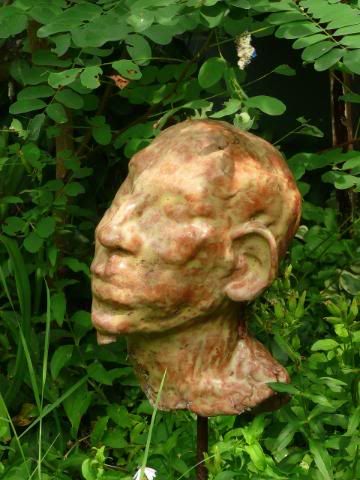 The most perfect flower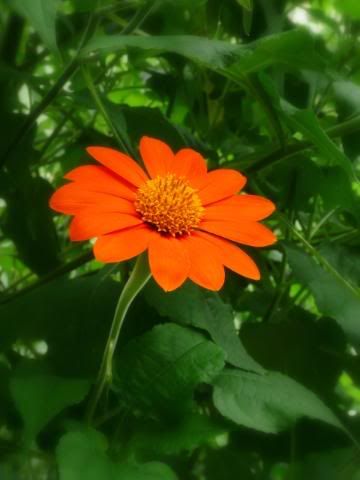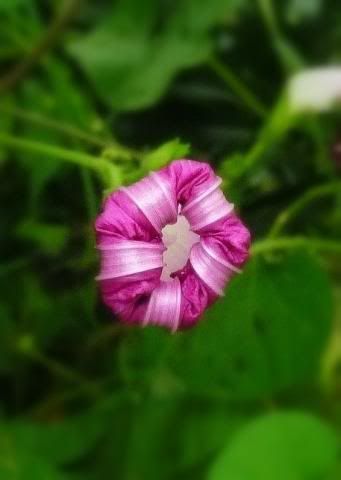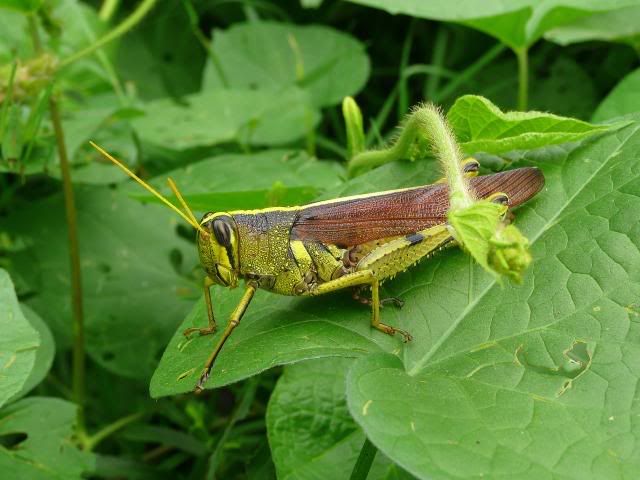 The owner "does up" VW's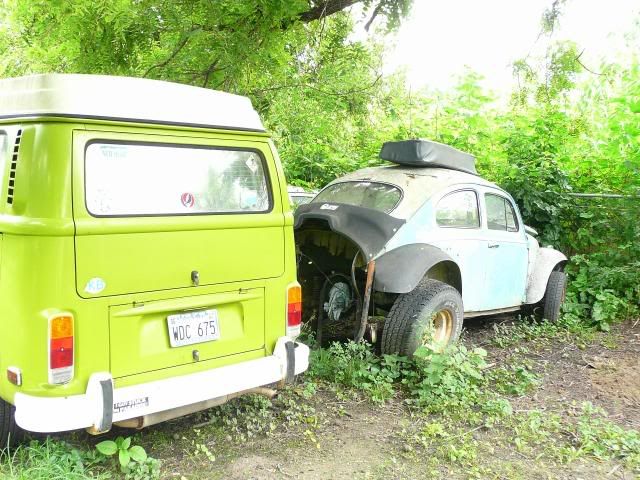 VW heaven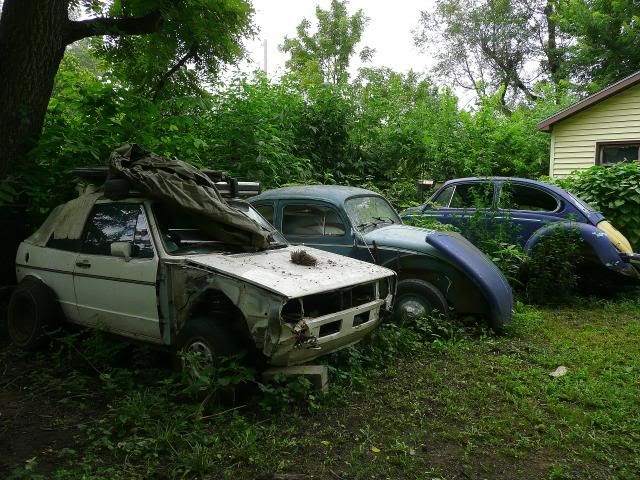 Birds Rainbow
At RH Grams House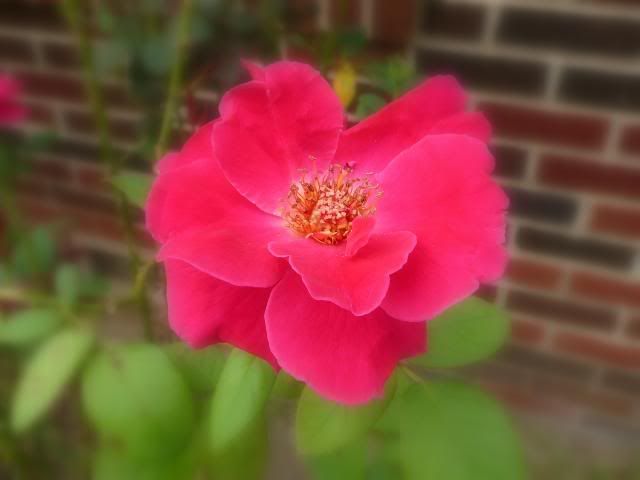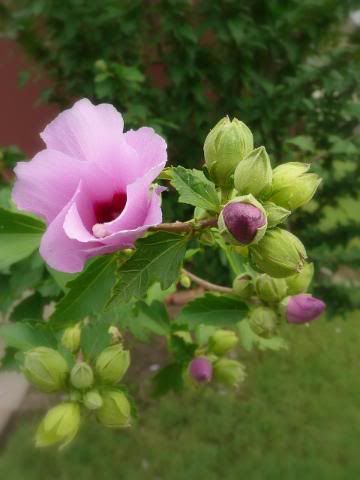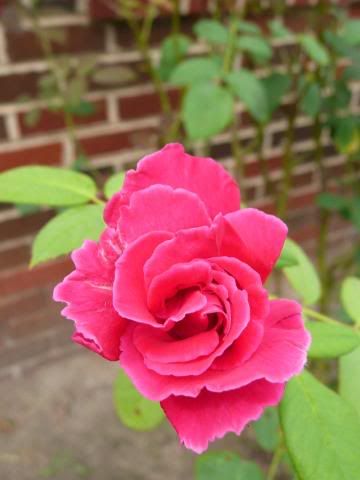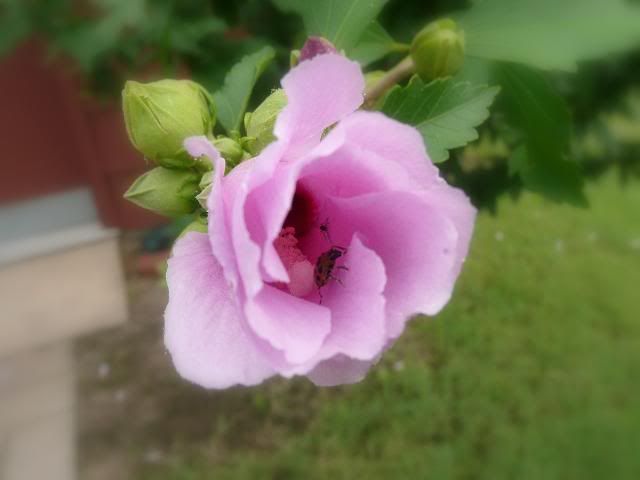 Handsome Blue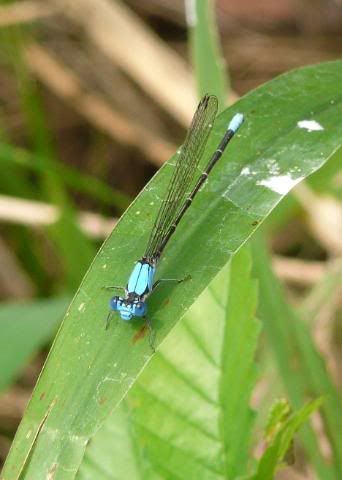 of course