Mon 17 Apr, 2017 09:18 pm
I am going to explain some more things and give more analogies in regards to my good feelings. The only way something can be a powerful experience to me would be if I can feel from it. If, for example, someone sawed off my limbs and I had no ability to experience any feelings of pain, then that experience would be nothing to me. It would not be a powerful experience at all to me.

But if I could feel pain, then it would be the most horrible (powerful) experience to me. Given this analogy, you can clearly see how feelings are vital to give powerful experience to our lives. Without them, then nothing has any power to us. Even the most amazing and most magnificent things in life would be stripped of all their power to us without our ability to feel from those things whether that power be something valuable, worthwhile, significant, beautiful, horrible, happy, etc. Feelings are the only things that give power to things and people to us in our lives.

Since my good feelings are the only things I have in my life, then an imaginary life where I had these good feelings all the time would not make me some sort of sick person in fantasy land. I would still be the cool and respectful person I have always been. I would not turn out to be someone cruel like the rest of the happy world out there. Therefore, it doesn't matter how happy I am and how often I am happy in life--I would still be just as kind and just as respectful.

Therefore, that warrants me a life where everything is good in my life, there is no pain, suffering, problems, or misery in my life, I am happy all the time, I can get whatever I want, and I get to live forever in eternal bliss. This is not a shallow imaginary life I am envisioning here. This would be the most beautiful and valuable life for me since my good feelings are all I truly have. Imagine if there were a sacred crystal ball and the only way for this crystal ball to glow would be if it were powered up by the sacred divine cosmic energy of the universe.

I am like that crystal ball. I always need to be powered up by my good feelings in order to generate a sacred divine glow of value, worth, joy, beauty, inspiration, love, etc. in my life. Otherwise, I am a dead crystal ball that is nothing but dark, dull, and empty. It is like being at a party that is miserable, empty, and there is no fun, no excitement, no happiness, no value, no worth, etc.

There is no way I would choose to stay. I would choose to leave the party since being at that party would be a complete waste of time to me. That also applies to my life. I would not choose to live a life without my good feelings for long. As long as I cannot get these good feelings back to me within a reasonable time frame, then I would leave this life.
@MozartLink,

Try having "good feeling" without drinking water for three days...
You CANNOT separate one from the other...you still insist ad nausea.
@Fil Albuquerque,

What do you mean here? I am not separating anything here.
@MozartLink,

I mean that good feelings have causes. You insist they are like sort of random.
Either you have them or you don't for no good reason.
Now again, you feel good when your brain rewarding system works accordingly with your perception on advantageous behaviour n defacto contextual benefits.
@Fil Albuquerque,

I already acknowledge the fact that they do have causes. For example, if you witness a video game you really like and that gives you a good feeling, then you witnessing that video game and liking it was the cause of that good feeling.
@MozartLink,

how about: "feelings", both "good" and "bad" have conditions?
@MozartLink,

MozartLink wrote:

. If, for example, someone sawed off my limbs and I had no ability to experience any feelings of pain, then that experience would be nothing to me. It would not be a powerful experience at all to me.
So you wouldn't miss not being able to walk about or pick things up. Are you really that sedentary?
@izzythepush,

As long as I felt happy in life, then the idea that I cannot walk or pick things up would not bother me. The only way something can bother me would be if I can feel bad from it. Such bad feelings would be boredom, insanity, misery, depression, sadness, despair, etc. As I mentioned earlier, the only way a situation can affect me in either a positive or negative way would be if I felt good or bad from that given situation.
@MozartLink,

You're not exactly happy right now, I don't think removing your limbs is likely to make you any happier.
@izzythepush,

izzythepush wrote:
The OP is on record as being terribly depressed...Try being a bit more gentle, or if you can't do that ignore him.

@Razzleg,

My, someone really is desperate for attention. Still feeling snubbed because I wouldn't waste time pointing out the flaming obvious to you, bless.
You remind me of Timmy.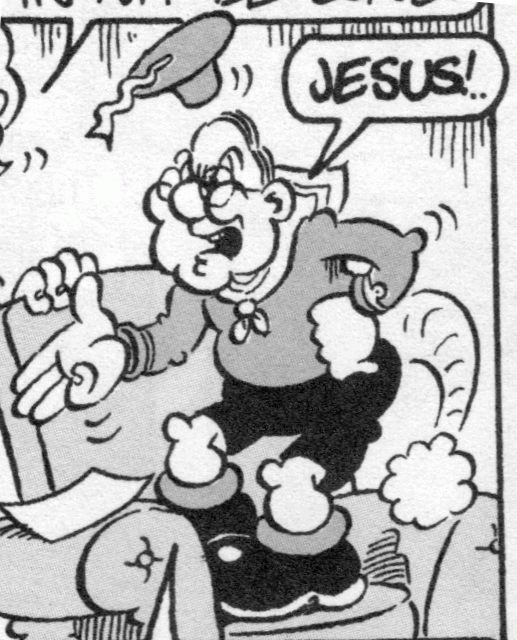 Btw, I'm being considerably more gentle than you were, you were just plain nasty.
@izzythepush,

how so?
@Razzleg,

Your self-centredness and need to make everything about you, and you've probably got a sailor like his too.
@izzythepush,

Sailor...Wat?
@Razzleg,

Hat, sorry missed it out.