@Tes yeux noirs,

I am sorry for your loss as well.
Some years ago we moved to what would be our long time house in Venice, Ca, and the neighbor, a butcher by trade, man with a big heart, had a great dog and a pet duck (we all lived by the Venice canals, though I'm not sure where Foxy was from, probably the canals. The dog and Foxy were good pals. I think the dog was a Lab. He would hold Foxy in his mouth and turn around the yard with her. He'd let her go and then she would peck, and so on.
Foxy was our neighborhood guard duck. She only quacked about humans in the alley.
I'll show her picture, taken of her trying to come in our back door, not to distress you, but to agree with the pleasure of being around ducks. I too don't have a clue re the legality of your neighbor's action, but I don't take it as trivial.
People who know about law here on a2k may see this and comment, but I figure things like this depend on where you are.
Foxy at the back door, circa 1980's. She actually flew in once, but not that day.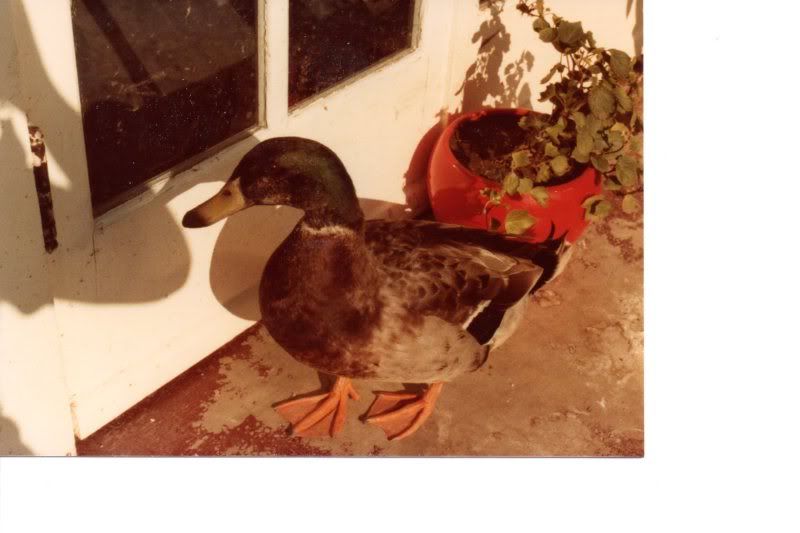 Keep checking here, someone may have more info on the legal stuff.