@ossobuco,

I see I was being a brat, apologies to y'all.
Great link, thanks Miss Wabbit.
@Setanta,

So fascinating!
There have been a few finds like that in Denmark, where bodies were buried in anaerobic clays. Of course, those were "important people" with special grave goods, not a picture of day to day life. But here you have the foods they ate, the fabrics they wore, beads--such a find!
@dlowan,

hey! thanks
great link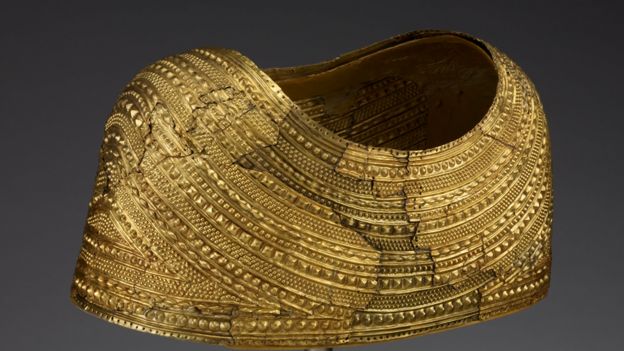 http://www.nytimes.com/2016/01/29/science/babylonians-clay-tablets-geometry-astronomy-jupiter.html
Quote:
For people living in the ancient city of Babylon, Marduk was their patron god, and thus it is not a surprise that Babylonian astronomers took an interest in tracking the comings and goings of the planet Jupiter, which they regarded as a celestial manifestation of Marduk.

What is perhaps more surprising is the sophistication with which they tracked the planet, judging from inscriptions on a small clay tablet dating to between 350 B.C. and 50 B.C. The tablet, a couple of inches wide and a couple of inches tall, reveals that the Babylonian astronomers employed a sort of precalculus in describing Jupiter's motion across the night sky relative to the distant background stars. Until now, credit for this kind of mathematical technique had gone to Europeans who lived some 15 centuries later.


"That is a truly astonishing find," said Mathieu Ossendrijver, a professor at Humboldt University in Berlin, who describes his archaeological astronomy discovery in an article on Thursday in the journal Science.
<snip>
Quote:
It was an abstract concept not known elsewhere at the time. "Ancient Greek astronomers and mathematicians didn't make plots of something against time," Dr. Ossendrijver said. He said that until now, such calculations were not known until the 14th century by scholars in England and France. These mathematicians of the Middle Ages perhaps had seen some as yet unknown texts dating to Babylonian times, or they developed the same techniques independently.

"It anticipates integral calculus," Dr. Ossendrijver said. "This is utterly familiar to any modern physicist or mathematician."
@ehBeth,

and their tablet probably didnt have an integral solver like my i phone.
http://www.independent.co.uk/news/science/archaeology/scientists-reveal-jewish-historys-forgotten-turkish-roots-a6992076.html
Israeli-born geneticist believes the Turkish villages of Iskenaz, Eskenaz and Ashanaz were part of the original homeland for Ashkenazic Jews
http://www.midulstermail.co.uk/news/features/archaeology-dig-reveals-magherafelt-was-an-attractive-location-in-prehistoric-times-1-7339769
Quote:
Evidence for human occupation dating back thousands of years has been unearthed by archaeologists digging along the route of the new Magherafelt Bypass between Castledawson Roundabout and Moneymore Road on the outskirts of the south Derry town.

"Archaeological remains consisted of scattered pits, a spread of prehistoric pottery and two post-medieval pottery kilns," said Christina. "The discovery of the pottery kilns was of particular interest as so few of these have been discovered in Ireland outside of towns and cities."

More than 1500 sherds of pottery were recovered from the kilns, including some near complete pots.

"It is anticipated that analysis of this assemblage will produce very interesting results," Christina stressed.

Evidence for prehistoric settlement was encountered across the entire length of the new roadway by the team of archaeologists.

Archaeological sites included circular houses, fulachta fiadh (cooking pits), and gullies.


http://www.theatlantic.com/science/archive/2016/07/how-a-guy-from-a-montana-trailer-park-upturned-150-years-of-biology/491702/
fascinating lichen news
Quote:
In the 150 years since Schwendener, biologists have tried in vain to grow lichens in laboratories. Whenever they artificially united the fungus and the alga, the two partners would never fully recreate their natural structures. It was as if something was missing—and Spribille might have discovered it.

He has shown that largest and most species-rich group of lichens are not alliances between two organisms, as every scientist since Schwendener has claimed. Instead, they're alliances between three. All this time, a second type of fungus has been hiding in plain view.

"There's been over 140 years of microscopy," says Spribille. "The idea that there's something so fundamental that people have been missing is stunning."

The path to this discovery began in 2011, when Spribille, now armed with a doctorate, returned to Montana. He joined the lab of symbiosis specialist John McCutcheon, who convinced him to supplement his formidable natural history skills with some know-how in modern genetics.
http://www.sciencemag.org/news/2016/08/ancient-dna-suggests-first-americans-sidestepped-glaciers
Quote:
Ask any schoolkid how the first people came to the Americas, and you might get some version of the following: They crossed a spit of land connecting Alaska and Siberia and made their way south between melting glaciers at the end of the last ice age. Until recently, science agreed. But mounting evidence has shown that the dry land exposed by the melted route—known as the ice-free corridor—may not have been passable until long after humans had already settled the Americas. So when did it become a viable route for people? Using ancient DNA, along with the remains of pollen, plants, and animals collected from lake sediments, a new study has an answer: about 12,600 years ago. This suggests that the earliest humans to make their homes in the New World, including people from the Clovis civilization, must have taken a very different route.
Quote:
Froese is optimistic. "It's great from a science point of view that we don't completely agree," he says of his team's work and Willerslev's. "I hope this will be good impetus for future research."
https://community.plu.edu/~ryandp/RAX.html
THE RA EXPEDITIONS REVISITED.*
By Donald P. Ryan**
@ehBeth,

hamburgboy was talking about this article tonight. Said he recalled an Innu guide in Alaska telling him and mrs. hamburger that their tradition said they had rowed to Alaska on the back on giant turtles. The boat suggestion ties into that nicely.
Listening to a radio interview with a team member
https://www.theguardian.com/world/2016/sep/12/hms-terror-wreck-found-arctic-nearly-170-years-northwest-passage-attempt
Quote:
The long-lost ship of British polar explorer Sir John Franklin, HMS Terror, has been found in pristine condition at the bottom of an Arctic bay, researchers have said, in a discovery that challenges the accepted history behind one of polar exploration's deepest mysteries.

HMS Terror and Franklin's flagship, HMS Erebus, were abandoned in heavy sea ice far to the north of the eventual wreck site in 1848, during the Royal Navy explorer's doomed attempt to complete the Northwest Passage.

All 129 men on the Franklin expedition died, in the worst disaster to hit Britain's Royal Navy in its long history of polar exploration. Search parties continued to look for the ships for 11 years after they disappeared, but found no trace, and the fate of the missing men remained an enigma that tantalised generations of historians, archaeologists and adventurers.

Now that mystery seems to have been solved by a combination of intrepid exploration – and an improbable tip from an Inuk crewmember.
more at the link
the interview will be available online in 45 minutes
http://www.cbc.ca/radio/asithappens/as-it-happens-tuesday-edition-1.3760173
or you can listen to it on a central Canada CBC radio station in an hour