This is me in 2007 -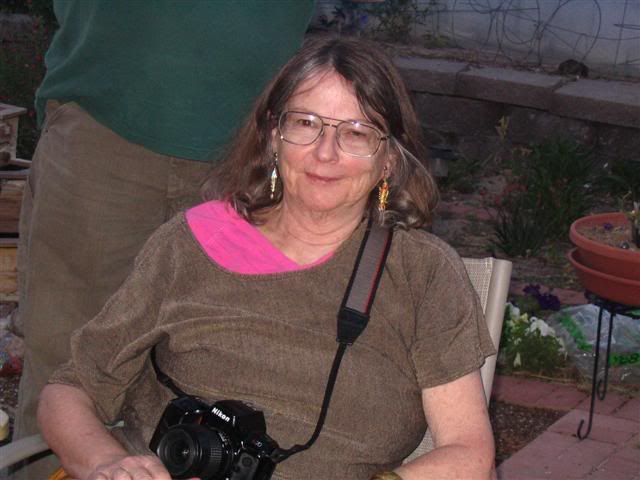 A frame of this was an avatar for a while. Yes, I know the top is sloppy, but it wasn't always, depended on how one moved, and I liked it. I sent it to Roberta at some point. Left eye lid is already going downhill. Those are trifocals.
Note fish earrings, Soz did the same as me, made them from japanese store items, independently, both of us from far away.
I'm camfluggled on posting some later stuff that'll scare you, just wait.