@farmerman,

Funny thing, in past ages there have in fact been creatures whose continued existence was not compatible with human survival on the planet...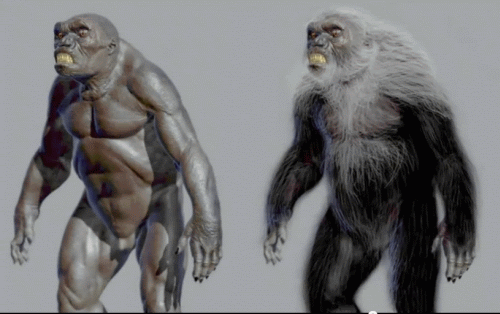 One of Vendramini's Neanderthal reconstructions, with and without the ice-age fur coat for illustration.
Fortunately in those days there were no demoKKKrat gun-grabbers or UN small arms treaties around and people were armed so that we're still here while the Neanderthal is not. The cobra and the krait belong in extinctionland with the Neanderthal; Gingrich's idea would send them there.