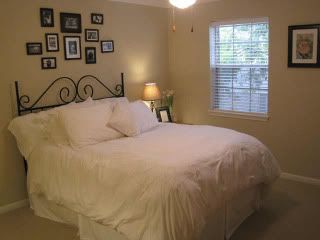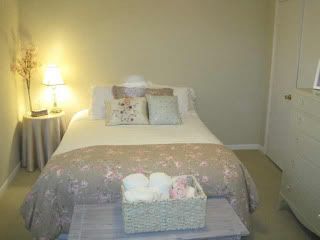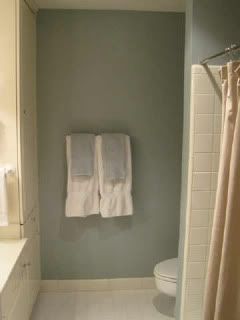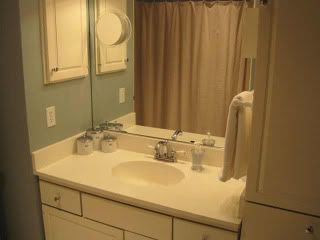 @mac11,

Well, those photos are a delight, mac.
@mac11,

that's a verra nice lookin' place ya got there
!
A fine looking domicile. Nice colors. Not too much painting (I think).
very nice, mac! I'm sure you're going to love it.
@mac11,

Photographs already, mac!
Wonderful.
Welcome to your new come!
When do you move in? (Or <gasp> do the photographs mean you've already moved in, in world record time?!
)
@mac11,

What a nice-looking space. You're definitely going to be able to put your own stamp on it. Congrats again!
Are there laundry machines in the kitchen behind the louvered doors?
@ehBeth,

I also like the look of that tree, outside your bedroom window, mac!
Everyone
should have a tree to gaze at & admire outside outside their bedroom window!
Oooohhh photos! A nice looking space as others have said. Enjoy settling in!
No, that's not my stuff. These are the pictures that the current owners posted to sell the place. We are scheduled to close on April 20. My lease ends May 2, so I'll have plenty of time to get moved in.

Bethie, yes, the washer & dryer are behind the louvered doors in the kitchen. I am really looking forward to having a washer & dryer to call my own. That and the guest room are what has pushed me to make the move. (Ok, and the $8K first-time home buyer tax credit too.)

This is such a neat place, mac! I love that the front door has small windows,
looks so inviting. The louvered doors next to the kitchen are great too, plus
a white kitchen never goes out of style. The bedrooms have a good size and
the living room looks spacious and inviting too. Great choice and congratulations again!!
@mac11,

Yes you are right
@ochomefunding,

And you are 4 years too late!
@mac11,

I am Felling so Safe in My home...Safe Means Not Narrow Point it's Worst Point of view.
@johnmark86,

Never endure worst point of view. Specially narrow.
That's OK if you're narrow minded