@Aldistar,

I have 6 cats and 1 dog!
@tsarstepan,

Can you find the hidden pupper?

Oh...My....God....
Hoorah for those women--they're saints.
A long time ago, I did a series of carpentry/roof related projects for a man who was in his nineties. The first time I approached his residence alone, I found it necessary to go to the back door to knock. There I was confronted by an ancient dog, who did not brook trespassing. It was so feeble it looked as though it might topple at any moment. My purpose in coming there was important enough that I tried to get around it, but it tottered over and put its teeth on my ankle. As it tried unsuccessfully to apply some jaw pressure, I stood still. It soon gave it up and backed away enough that I could go on and approach the door. I wished it well and proceeded about my business.
@tsarstepan,

DS
@Region Philbis,

BEFORE:
AFTER:
Dogspotting Society
@tsarstepan,

Dogspotting Society
!
Belated thud alert!
My bad.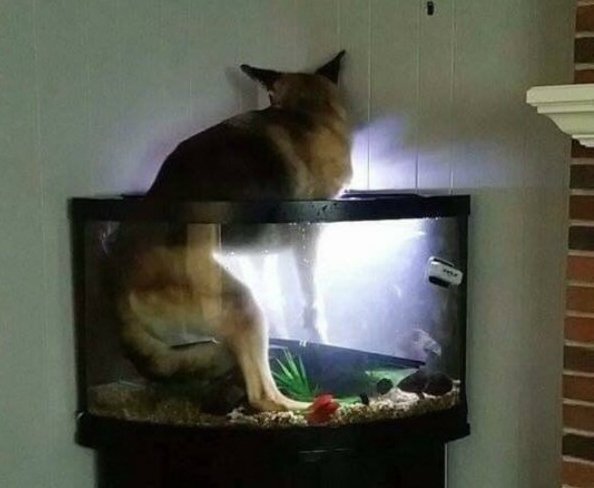 Caption on twitter was along the lines of 'if he doesn't look at me he thinks I won't notice his serious error'.
@tsarstepan,

ds
Just stop!

What, are you the new Region? Don't we have enough Boston Terrier pix?