@farmerman,

farmerman wrote:

Carbon fibre still is a bit pricey (think about bottom lines) The Japanese are experimenting in it foir their higher ends. Ford has been leading the industry for Al and Mg hoods and billet wheels and polycarbonate impact surfaces.
The Japanese have some really nifty Ti?fe steels that can be milled to very thin layers an composited for passenger compartments. These are really tough and everything else around it is sacraficial because in crumpling , the energy is disbursed around the passehgers.

The only problem in my book is the cost of fender benders . HAving a crumple zone makes totalling a car more desirable even for benders. I remember as a kid, my grandad had something like a 37 something or other and he flipped the car on the ice and it landed on its roof and there were hardly any dings. The sheetmetal was like an icebreaker.

I have a 1972 Mach One Mustang as my project car. It's currently in Houston being fixed up by my Pa who has done a wonderful job restoring it in his spare time.
That sucker is a tank. I was rammed by a suburban once, which slid down my right front fender and popped my headlight off. Dented the metal up pretty good - but the other car was totaled, and I do mean totaled. Broke both axles, ripped both tires, suspension was fucked, left side body destroyed.
Cost me about 150 dollars for a replacement light, and we beat the fender out ourselves in the garage. No problem. There's just no substitute for thick steel.
Here's the car, same paint job, 'cept I don't have the odd underbody in the front, and there's a 6-barrel carb on mine.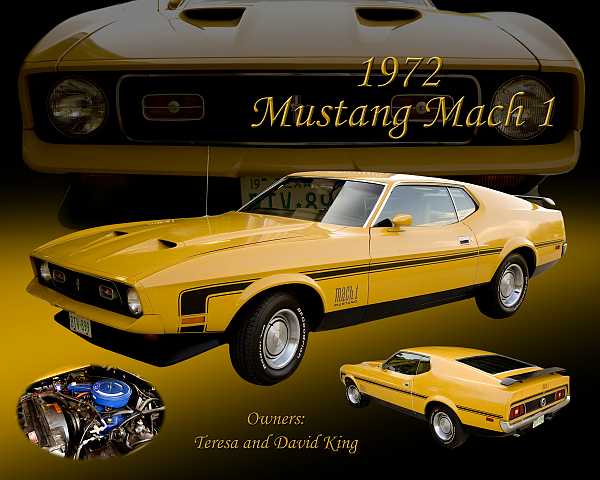 Someday I'll drop an electric engine in the thing and tool around in style.
Cycloptichorn