@parados,

Where you have Venus, on occasion you have Olympia - at least in scholarly articles.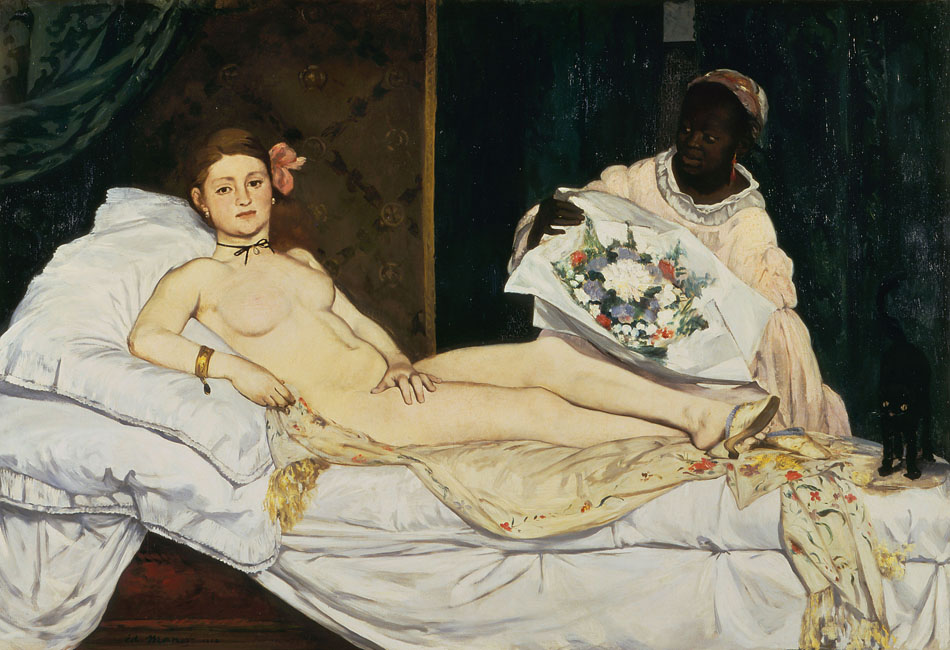 Mark Twain on The Venus of Urbino -
Mark Twain, in his Tramp Abroad, recorded his response to his encounter with the Titian's Venus of Urbino:
You enter [the Uffizi] and proceed to that most-visited little gallery that exists in the world --the Tribune-- and there, against the wall, without obstructing rap or leaf, you may look your fill upon the foulest, the vilest, the obscenest picture the world possesses -- Titian's Venus. It isn't that she is naked and stretched out on a bed --no, it is the attitude of one of her arms and hand. If I ventured to describe that attitude there would be a fine howl --but there the Venus lies for anybody to gloat over that wants to --and there she has a right to lie, for she is a work of art, and art has its privileges. I saw a young girl stealing furtive glances at her; I saw young men gazing long and absorbedly at her, I saw aged infirm men hang upon her charms with a pathetic interest. How I should like to describe her --just to see what a holy indignation I could stir up in the world...yet the world is willing to let its sons and its daughters and itself look at Titian's beast, but won't stand a description of it in words....There are pictures of nude women which suggest no impure thought -- I am well aware of that. I am not railing at such. What I am trying to emphasize is the fact that Titian's Venus is very far from being one of that sort. Without any question it was painted for a bagnio and it was probably refused because it was a trifle too strong. In truth, it is a trifle too strong for any place but a public art gallery.
That's part of this link - the first one I ran across -
http://employees.oneonta.edu/farberas/arth/arth213/Titian_Venus_urbino.html
(Actually, that's an interesting article..)