This thread is dedicated to people I admire and people I've gotten to know who inspire and delight me.
I read so much about young people and their inability to function and learn and behave and I always think to myself...these people must not have the privilege of knowing the young people I know.
These are people who have struggled against every negative circumstance life has thrown at them and still have been able to rise to the challenge and greet most days with hope and fortitude.
And when they can't do that, they're polite enough to say so and ask for a breather.
I am so happy I've had the opportunity to know these people and to share their days with them. I have learned so much from each of them.
(I have asked for and gotten their permission to post their writings and pictures).
'Emanuel'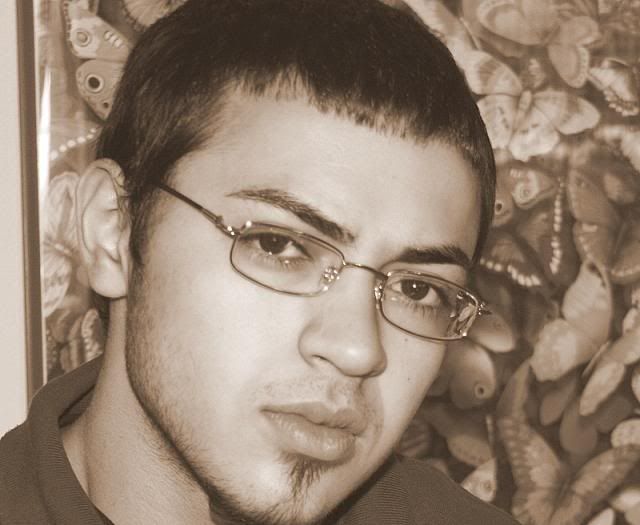 "Growing Up"
(By: E.B.)
We come from different hoods all country wide
From the east to the west, from the north to the south side
We talk to the veterans and hear what they say
They talk about how gangs were back in their day
Still cruising in their low rides all hella low
When it came to the fight- wouldn't run- stand toe to toe
The old homies weren't down for no drive by ****
Never knowin' who would take the next fiery hit
Would it be an innocent child?
Who'd take the bullet going wild?
Cause if the vatos couldn't aim
They would live their life in shame
Most had no guts to fight one on one
So they'd punk out by pulling out the gun
So as little chavalillos- what do we do?
We do what we can to get a name in the crew.
And when we're serving life in prison
Yeah just rotting in the pen
We'll wish we would have listened
and could start it over again.
By: e.b.
This guy is one of my favorites. He came to my class in January with no glasses. He squinted and scowled and refused to participate until we realized his squint and scowl meant that he couldn't see and when we fixed that he came alive.
He's one of the kindest, most gentle people I've ever met. His most vivid memory of his father is of his bleeding hands (he worked as a landscaper in East L.A. and had to pull thorn trees out of a hillside with his bare hands).
He's teaching me Spanish. When the other kids went home at Easter- he stayed because he had no home to go to. On good Friday we played Scrabble (him for the first time) and because it wasn't a fair match - I had to use a Spanish dictionary and spell my words in Spanish. He was patient with me. He's translated all the Spanish lyrics from my Santana album for me. He's an artist. He can draw masterpieces on easter eggs. He worries about his little brother. He brightens my day every day.