New crew member coming aboard!
My Auntie Brooklyn told me to flap my little angel wings and fly aboard the ship. I hope you don't mind another baby on the yabber liner. My mommy gave birth to me on Christmas Eve. She had a fairly easy delivery, but I'm not sure she would have agreed as I wiggled my way out! My Daddy and Grandma and Grandpa and Auntie Brooke got to watch me being born.
I heard the doctor say "You have a girl, and she's a beauty." Then my Mommy says "A girl? Are you sure?" The doctor laughed and he said he was pretty sure he knew the difference! I was a little bit of a surprise! They had told my Mommy and Daddy that they were having a little boy before I was born!
Of course they already had a boys' name picked out. Since they couldn't name me Logan, they had to come up with one for a girl baby. So...... hello yabber friends! My name is Madison Grace.
I am 6 pounds and 9 ounces. I have all my fingers and toes and Aunt Brookie says that I have a good set of lungs on me. I get to go home tomorrow and am looking forward to meeting my brothers and sisters. I hear this Noah guy is quite a ham! I know he will be a wonderful big brother and probably be protective of me as we go through school and life together.
Well, that's all that I have to say for now....except ... MERRY CHRISTMAS!!!!
Kisses and Hugs from me and Brooklyn and family to all of you!
Ho Ho Hoooooo and a Merry Christmas!!!!!!!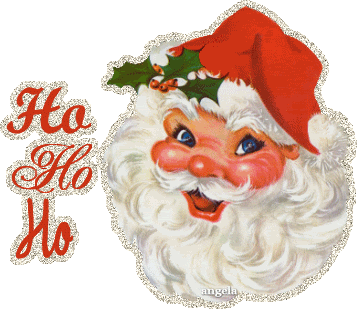 XO
Live
Laugh
Love
PS - Better pics forthcoming when things slow down for my Mommy and Daddy just a wee-bit!
Love, Madison