Rum banana with cream and blackberries for desert tonight.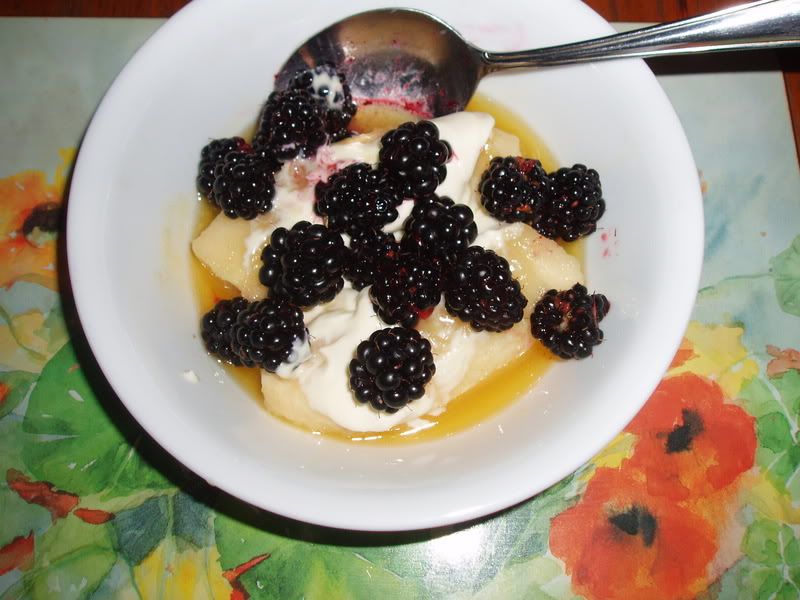 1/4 cup sugar heat gently, add 2 tble sp butter, stir over low heat, add juice 1/2 lemon, juice 1 orange, 1.5 tsp rum, 1.5 tsp brandy.
Reduce down to desired thickness. Cut banana in half lengthwise, place in syrup and warm through, turn and repeat.