Echium fastuosum, Pride of Madeira
Echium again, in a somewhat different color that I've not seen myself..
source
I found another Echium, this time with rosy red flowers, but I didn't want to copy the photo because it has someone standing by the flower facing the camera. But it's neat, it was on an italian website, looks like a garden site.
Bougainvillea spectabilis -
source
Bouganvillea again, closer -
source
Calliandra hematocephala (Pink powder puff)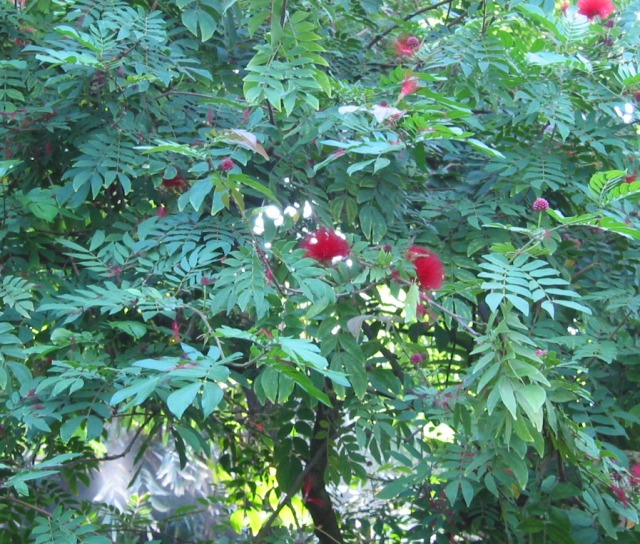 source; Location: Missouri Botanical Garden, Credit: Xiangying Wen
Calliandra tweedii (Brazilian flame bush) - this one espaliers nicely:
source
On gardens with lots of flowers - I like them, at least sometimes, but I also like gardens that are more about the greens and or greys, the leaf textures, the plant massing....