The Guardian has another good batch of The Week in Wildlife photos, just a few I'll show here.
Link to see all the photos -
http://www.theguardian.com/environment/gallery/2015/may/08/the-week-in-wildlife-in-pictures
A rare black squirrel foraging among bluebells in Fairlands Valley Park, Stevenage, UK. Black squirrels can also be found in places where grey squirrels were first introduced from North America at the end of the 19th century. Their origin in the UK has been a topic of dispute, with initial research indicating that melanistic individuals are descendants of black zoo escapees. Regardless though their population continues to grow.
Photograph: David Haylock/Rex Shutterstock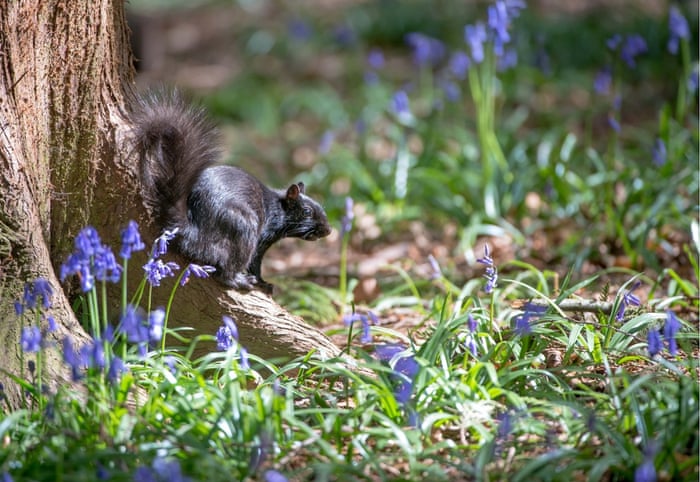 A female Yangtze giant softshell turtle (Rafetus swinhoei) in Suzhou zoo in Suzhou, Jiangsu, China. Artificial insemination in a pair of the only left 100-year-old turtle at the zoo was successful, raising hopes of saving the world's largest freshwater turtle species. Rafetus swinhoei is an extremely rare species of softshell turtle found in Vietnam and China. It is listed as critically endangered on the IUCN red list and only four living individuals are known.
Photograph: ChinaFotoPress/Getty Images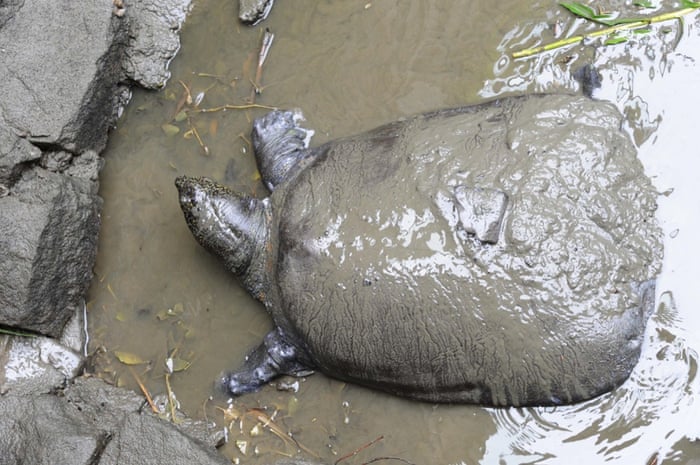 Golden monkeys (Rhinopithecus roxellana) play in a forest in Senlongjia, Hubei, central China.
Photograph: Fawei Yang/Corbis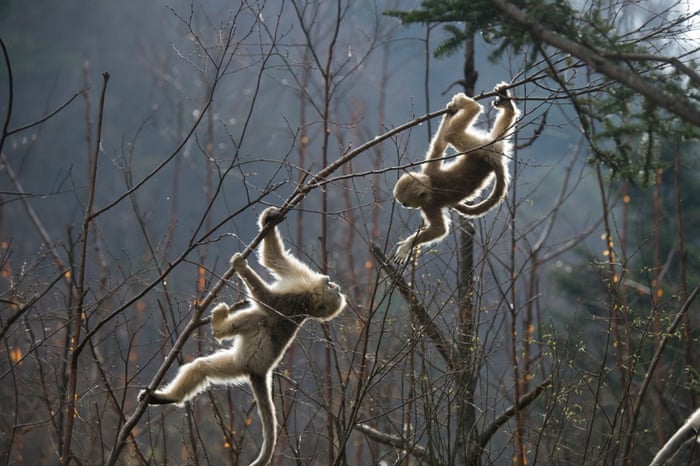 A blackbird feeds worms to its chick at Lake Constance in Langenargen, Germany.
Photograph: Felix Kaestle/AP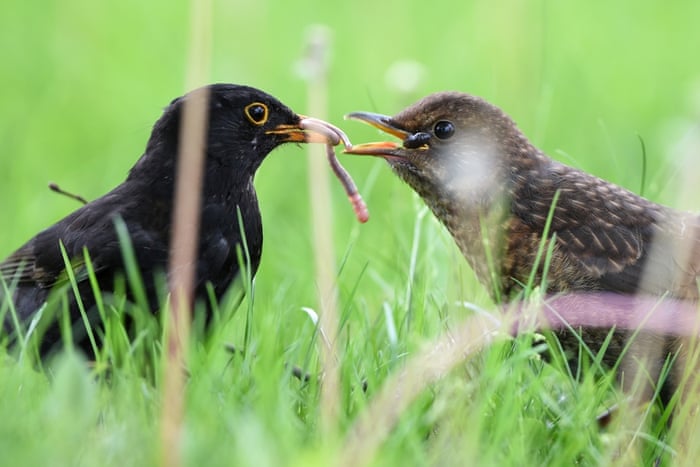 And then, this cat -
A Eurasian lynx at the zoological park in Amneville, France.
Photograph: Jean-christophe Verhaegen/AFP/Getty Images