i think you are right on the hyena
it's amazing the beauty of truly dangerous animals
a mother grizzly and cub are the perfect example
Hyenas are wonderful animals. Not only very powerful, but very social animals. Girlpower gurus.
Malayan Sun Bears -
Lemurs
Speckled Langur
South American jaguar
I admit I am biased. In the dog world the Dalmatian rules (talk about graphic art!).
Here's my sweetie baby, Bird:
gwendolen, Girlpower is right. I think female hyenas have penises. And the species has among the most powerful jaws of mammals.

djjd, Thanks for the grizzlies. I've thought about why mammal predators are so beautiful. I think that their sensory needs (bifocal vision, sometimes night vision, hearing, and sense of smell) create faces that are appealing to us humans.

Good to see you here, shewolf. And thanks for the glorious photos and for introducing me to the speckled langur. Don't think I ever saw one before. A wonderful face.
emperor tamarins-
American Kestrel -
Secretary Bird-
boomer, it's a good thing I don't know who you are or where you are. I'd be out dognapping. What a face! And when it comes to dogs and graphic arts, you may be right about the dalmatian. Spectalar polka dotted dogs.

shewolf, You're going so fast, I can't respond quickly enough. How do you find the photos so fast? Love secretary birds. They have them on the African Plains of the Bronx Zoo. I love to watch them strut around. The tamarins are special. And the baby is beyond gorgeous. I've seen kestrels. Didn't remember them being so colorful. Thanks.
Here's another tamarin, the golden-headed kind.
These are just my favorite animals.

Ones that I have pictures of, that I have taken from the web.

I know that they make great conversational pieces, and no matter what angle they are photographed from, they look exotic, odd, amazing..
When I type in Langur in to google and look at the images, this is what i find-
Roberta wrote:
Gus, Never heard of an almiqui until I read your post
I know. Usually when I mention almiqui people give me a puzzled look and say "The guy running Iraq?"
Thanks, shewolf.
Gus, I wondered the same thing until I saw the photo. Live and loin.
This boid sacrificed flying well for looking good.
And these guys live deep down in the ocean where there's no light at all.
I was looking through photos of lizards and came across this one. Never saw it before. Never heard of it. Liolaemus from Patagonia.
Graphic artistry designed to keep them from being caught and et.
Fox.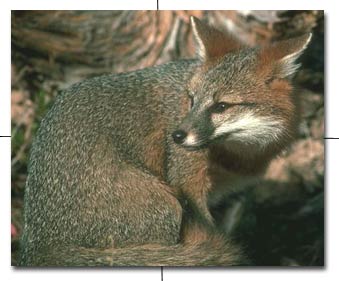 Another fish
And a caterpillar
Koalas.
Thanks, msolga. Dem koalas are easy on the eyes.
This thread has become a haven for me. Love looking at the animals that have been posted and love looking for more.
The black mamba may not be the most beatiful, but it's my favorite. So here it is.
our BPB is out for a night on the town
so this one dropped by to say hi
Now there was a fascinating photo -
Pitter posted a memorable hummingbird here, I'll be back with a link.