Here's a cougar, puma, and mountain lion, all rolled into one.
Spectacular, dadpad.
Here's a fire skink:
An orchid mantis. In other words, a fancy shmancy bug.
Nice thread, Roberta!

I've been looking for photographs of otters (I love em!) but haven't found any really good ones yet.
msolga! Great to see you here. Love otters. Great faces, beautiful coats. Lithe bods. Keep looking till you find one that says "otter" to you.
How about some grazers? Impalas.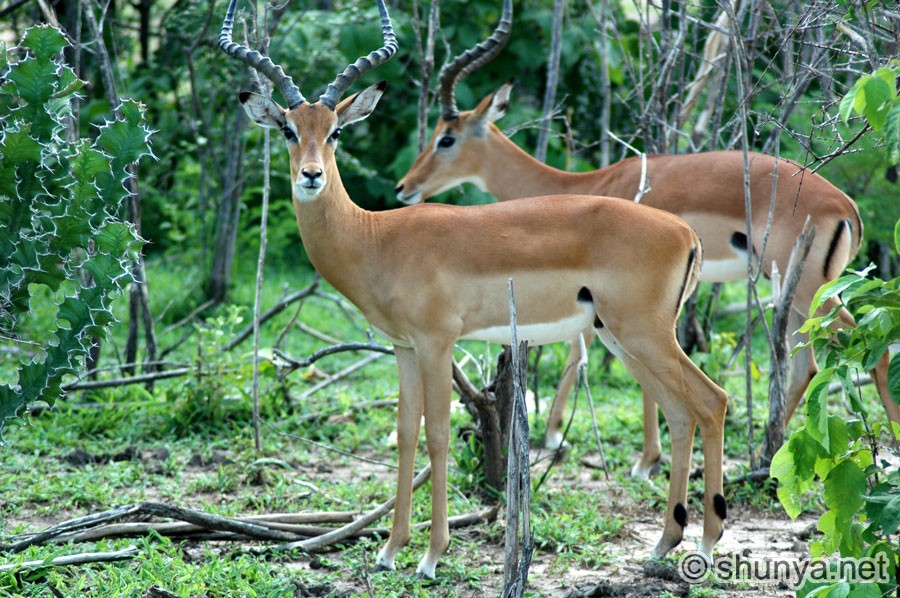 Lovely! So graceful, Roberta!
I think the problem with otters is that they don't stop still long enough for the photographers to take a decent picture. Lots of blurry shots, I've found. Cheeky little pranksters they are!
I've always considered the almiqui to be one of the most beautiful animals on the planet. Everything about it -- the facial structure, the lustrous coat, the graceful flow of the body -- it's all there. One magnificent animal....
And why does the expression "smooth as silk" come to mind when viewing this soft creature?
I also love giraffes! Could watch them for hours.
I have a picture of my brother feeding a giraffe on a friend's ranch in Texas.

My brother is standing on the top rail of a fence and extending a rather large tree branch upward toward the giraffe. The giraffe is reaching down to nibble on the branch.

My brother looks like he is about one foot tall, such is the enormity of the spotted beast.
They are wonderful, aren't they?

They way they move, in slow motion ......
Roberta wrote:
An orchid mantis. In other words, a fancy shmancy bug.
WOW! I have never seen anything quite like that!
Preying mantis' kinda freak me out. But that one is almost cool.
Thought this was cute....just for you msolga.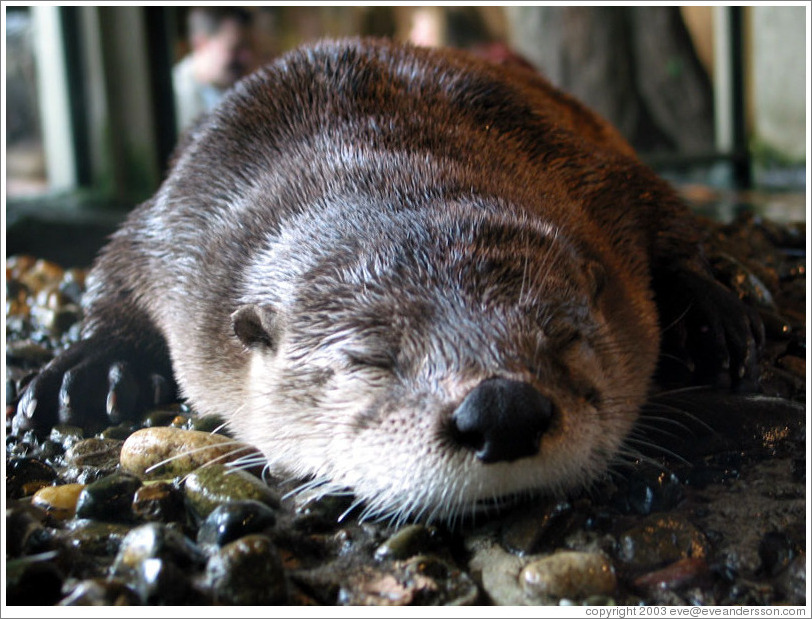 Gus, Never heard of an almiqui until I read your post. They do have their charm. Love the toitle. Very prehistoric.

msolga, I was gonna add giraffes today. You saved me the trouble. They're wonderful to watch as they move.

Bella Dea, I too usually am uncomfortable with mantises. They look like what I think aliens might look like. But the orchid mantis looks, well, like an orchid. And love dem otters.
Wow!
Oscar (or Olive!) the otter!
Thank you, Bella!
Bella Dea wrote:
Thought this was cute....just for you msolga.
I think otters are supercute, but what about this guy?
I took one look at that face, Gwendolen, and thought "hyena." Am I right? Hyenas fascinate me. (What animal doesn't? Don't know. Haven't found one yet.) Interesting matriarchal society. Faster than they look. And excellent hunters. Now that I've said all that, watch this. Gwendolen will come back and tell us it's not a hyena.
Lol. It's a young hyena.