ARTICLE LINK
Please Walk on the Grass: Recreation and Play in the Contemporary City

An exhibition explores the reinvention of urban public spaces to meet the demands of 21st century recreation and leisure.
by Zoë Ryan, Senior Curator, Van Alen Institute
September 6, 2006
In our dense cities, recreational spaces are essential components of healthy and sustainable urban environments. Longer working hours, reduced vacation time, and growing health concerns have made the need for public spaces in the centers of cities increasingly vital. The complex economic and political situation today has also intensified the need for such spaces that welcome and include citizens from diverse communities, but no matter one's background, how one's leisure time is spent in a city depends on the environment and facilities available, and these activities determine the quality of one's life.
Chosen for their innovative solutions and high-quality designs, the projects presented by the Van Alen Institute in The Good Life: New Public Spaces for Recreation explore how architects, designers, landscape architects, and artists are reinventing urban public spaces to meet the needs of 21st-century recreation. Ranging from designs for street-corner and block-wide recreation to plans for entire districts, they collectively provide a cross section of some of the most interesting new spaces for leisure around the world.
end/quote
(osso) There is much more to the article including descriptions/explanations of the designs.
Archnewsnow Editor's note: The Van Alen Institute is presenting The Good Life: New Public Spaces for Recreation at Pier 40 in New York City, September 8 - October 1.
Editor's note 2: The exhibition, designed by Amale Andraos and Dan Wood of WORKac, showcases
70 projects
from New York City and London to Rio de Janeiro and Soweto, South Africa. Designers and artists include: Ábalos & Herreros; Acconci Studio; Adjaye/Associates; Stan Allen Architects; ATOPIA; Diller Scofidio + Renfro; FAT; Thomas Heatherwick; Walter Hood; Martha Schwartz; SHoP Architects; Ken Smith; Weiss/Manfredi; and West 8 among others.
SOME OF THE PROJECTS ON EXHIBIT
Martha Schwartz Inc.:
Grand Canal Square, Dublin, Ireland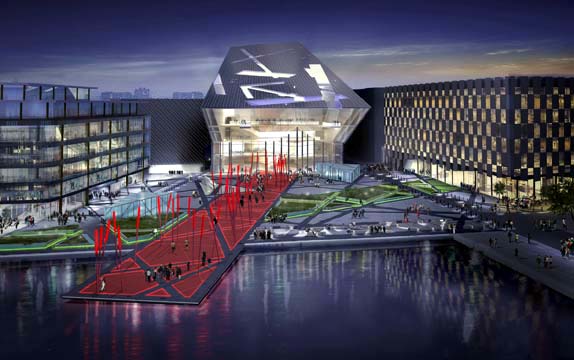 photo credit - Martha Schwartz Inc.
Diller Scofidio + Renfro and Field Operations:
High Line, New York City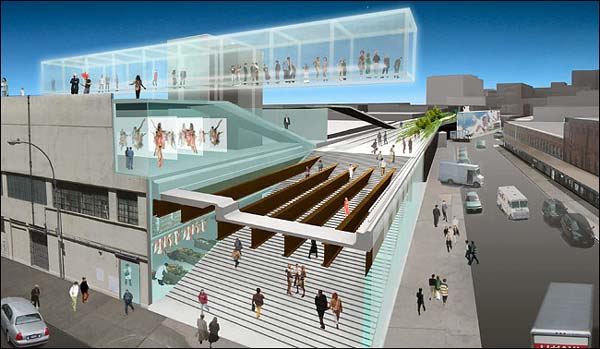 photo credit - Diller Scofidio + Renfro and Field Operations
...designers and architects are creating networks of urban public spaces and rethinking the routes between them. For example, in New York, the High Line, an abandoned elevated railroad is being transformed into a new urban park. This public project will provide much-needed green space as well as link three neighborhoods along the West Side of Manhattan.
David Adjaye:
Idea Store, London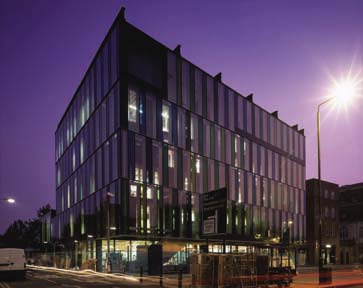 photo credit - Adjaye/Associates
The Idea Store in Whitechapel, London is a new library concept that borrows concepts from the retail industry in an effort to create an accessible, eye-catching design that will engage local residents. Architect David Adjaye claims to be "deeply suspicious of a built environment which young people understand only in terms of shops and commerce."
West 8:
Northern Park, Amsterdam (2010)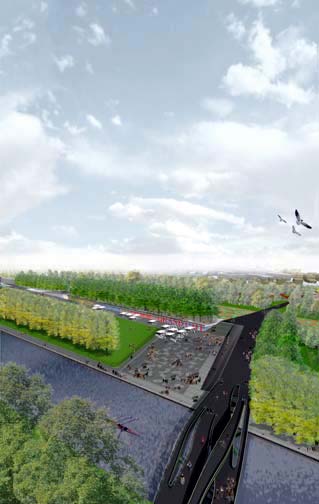 photo credit - West 8
Article thanks to Archnewsnow.com
Note from Osso - this article about the exhibit is more interesting and makes more sense than my snippets here.