Sun 27 Jan, 2019 02:45 am
Does "I will dog walk you" mean "I will follow you like your dog"? " (the "dog" says)
It also seems to mean "I will make you walk like a dog." (The holder says)
Which is correct?
Source: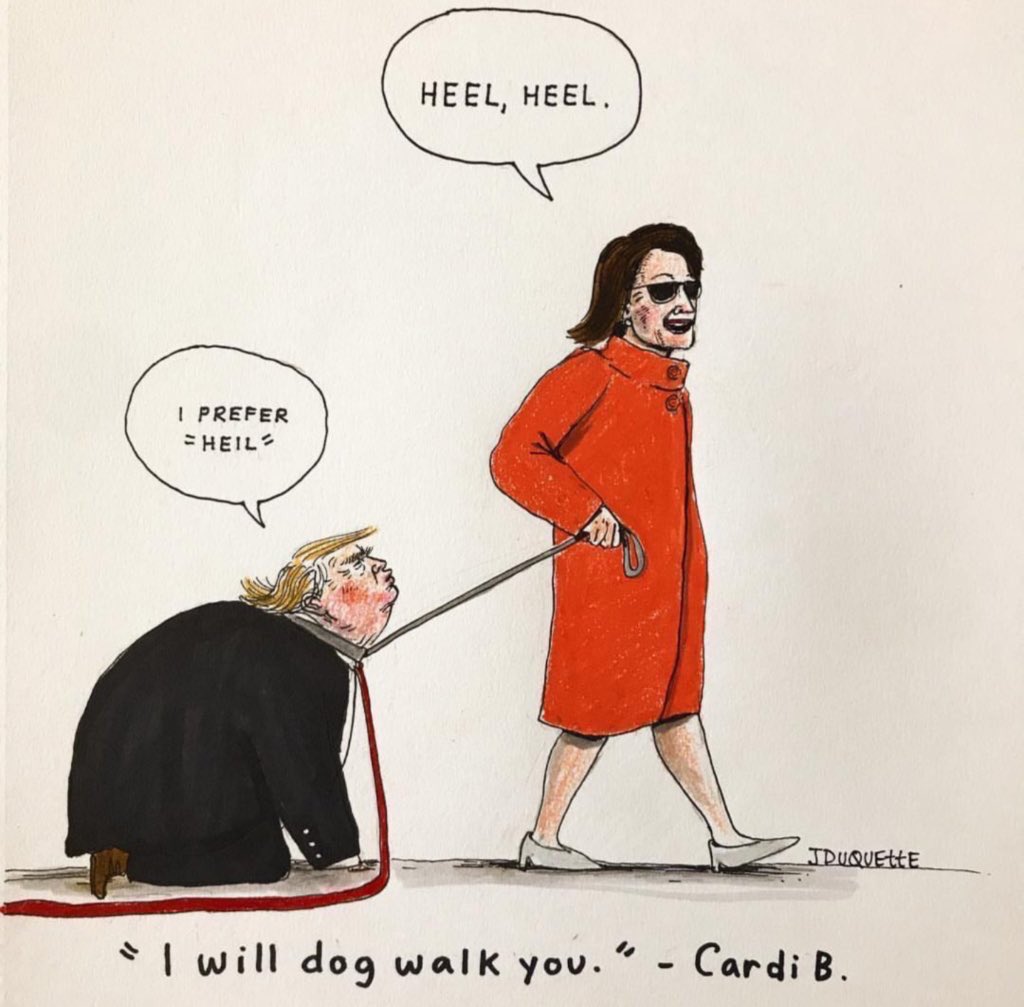 The trendy, slang term (dog walk) was used by rap/rock star Cardi B. It's already being touted as the "Word of 2019."


It is used in this editorial cartoon to show a political view of the on-going power struggle between Pelosi and President Trump.

Online Slang dictionary will give you more definitions, but this cartoon's message is that Pelosi has control, domination of a humiliated Trump. Google the cartoonist, J Duquette to see his daily editorial work.