Setanta wrote:
We at least need someone as President who is able to count past ten without removing his or her shoes and socks.
Well, no wonder the Democrats can't find a candidate.
Touche', McG. That one was left wide open for you!
Is anyone listening to this?
In remarks yesterday before the Bond Market Association -- one of the hardest partying groups on the street -- Treasury Secretary John Snow explicitly linked the administration's efforts to cut the deficit to the push to partially phase-out Social Security. The logic of that statement points to only one conclusion: the deficits the administration has run up with upper-income tax cuts will be reduced by benefit cuts in Social Security.
It's not about strengthening Social Security; it's about cleaning up the mess created by the president's tax cuts.
http://www.treas.gov/press/releases/js2399.htm
squinney
Of course, It is a devious way of getting relief from having to pay down the IOU's owed SS by the government. Bush talks about the SS surplus going dry in 2042. The immediate problem is when the Government must make good on the notes they hold on 2018 or there about. They do not have the funds in the treasury and will have to raise taxes. General not SS taxes.
The Oblivious Right

By PAUL KRUGMAN

Published: April 25, 2005

According to John Snow, the Treasury secretary, the global economy is in a "sweet spot." Conservative pundits close to the administration talk, without irony, about a "Bush boom."

Yet two-thirds of Americans polled by Gallup say that the economy is "only fair" or "poor." And only 33 percent of those polled believe the economy is improving, while 59 percent think it's getting worse.

Is the administration's obliviousness to the public's economic anxiety just partisanship? I don't think so: President Bush and other Republican leaders honestly think that we're living in the best of times. After all, everyone they talk to says so.

Since November's election, the victors have managed to be on the wrong side of public opinion on one issue after another: the economy, Social Security privatization, Terri Schiavo, Tom DeLay. By large margins, Americans say that the country is headed in the wrong direction, and Mr. Bush is the least popular second-term president on record.

What's going on? Actually, it's quite simple: Mr. Bush and his party talk only to their base - corporate interests and the religious right - and are oblivious to everyone else's concerns.

The administration's upbeat view of the economy is a case in point. Corporate interests are doing very well. As a recent report from the Center on Budget and Policy Priorities points out, over the last three years profits grew at an annual rate of 14.5 percent after inflation, the fastest growth since World War II.

The story is very different for the great majority of Americans, who live off their wages, not dividends or capital gains, and aren't doing well at all. Over the past three years, wage and salary income grew less than in any other postwar recovery - less than a tenth as fast as profits. But wage-earning Americans aren't part of the base.

The same obliviousness explains Mr. Bush's decision to make Social Security privatization his main policy priority. He doesn't talk to anyone outside the base, so he didn't realize what he was getting into.

In retrospect, it was a terrible political blunder: the privatization campaign has quickly degenerated from juggernaut to joke. According to CBS, only 25 percent of the public have confidence in Mr. Bush's ability to make the right decisions about Social Security; 70 percent are "uneasy."

The point is that people sense, correctly, that Mr. Bush doesn't understand their concerns. He was sold on privatization by people who have made their careers in the self-referential, corporate-sponsored world of conservative think tanks. And he himself has no personal experience with the risks that working families face. He's probably never imagined what it would be like to be destitute in his old age, with no guaranteed income.

The same syndrome has been visible on cultural issues. Republican leaders in Congress, who talk only to the religious right, were shocked at the public backlash over their meddling in the Schiavo case. Did I mention that Rick Santorum is 14 points behind his likely challenger?

It all makes you wonder how these people ever ended up running the country in the first place. But remember that in 2000, Mr. Bush pretended to be a moderate, and that in the next two elections he used the Iraq war as a wedge to divide and perplex the Democrats.

In that context, it's worth noting two more poll results: in one taken before the recent resurgence of violence in Iraq, and the administration's announcement that it needs yet another $80 billion, 53 percent of Americans said that the Iraq war wasn't worth it. And 50 percent say that "the administration deliberately misled the public about whether Iraq has weapons of mass destruction."

Democracy Corps, the Democratic pollsters, say that there is a "crisis of confidence in the Republican direction for the country." As they're careful to point out, this won't necessarily translate into a surge of support for Democrats.

But Americans are feeling a sense of dread: they're worried about a weak job market, soaring health care costs, rising oil prices and a war that seems to have no end. And they're starting to notice that nobody in power is even trying to deal with these problems, because the people in charge are too busy catering to a base that has other priorities.
Day of Deficit Reckoning?
By David Ignatius
Friday, April 29, 2005; Page A23
Quote:
The British comedy troupe "Beyond The Fringe" had a skit years ago about a group of doomsayers who huddled together on a mountaintop to await the end of the world. They sang a final dirge and waited . . . and waited. Finally one of them broke the silence: "Same time tomorrow, lads. We must get a winner one day."

Economists must feel a bit like the perpetual doomsayers in the British comedy skit. They have been warning about global financial imbalances for months and in some cases for years. They have described serious risks for the United States if it doesn't reduce its budget and trade deficits. And the worriers aren't flakes: They include such famous names as Fed Chairman Alan Greenspan, former Fed chairman Paul Volcker and investor Warren Buffett.


But somehow the perpetual-motion machine of the U.S. economy has kept defying predictions. And gradually people may begin to think the economic laws of gravity really have been suspended. The situation reminds me of the Internet bubble of the late 1990s. Economists had been warning that the bubble was unsustainable -- that people wouldn't keep paying absurd prices for companies just because they had an Internet "business plan" -- and yet the Nasdaq kept rising. Ordinary folks began to wonder if the economists were all wet, and they rushed to buy their piece of the Internet dream. Whereupon the bubble burst.
link
Yesterday the bond market was jolted by the news that both GM and Fords paper was downgraded to junk bond status. A move I should add was not unanticipated.
The next step in the progression would be bankruptcy. I am not suggesting or predicting the demise of these two companies. However, it is a possibility. If it should happen what do you think the effect upon the American economy would be?
Quote:
THE EMPLOYMENT SITUATION: APRIL 2005

Employment rose in April, and the unemployment rate was unchanged at 5.2

percent, the Bureau of Labor Statistics of the U.S. Department of Labor re-

ported today. Nonfarm payroll employment increased by 274,000 over the month.

Job growth was widespread, with gains in construction, mining, and several

service-providing industries ...
US GDP Growth: 3.5% EU GDP Growth: 2%
US Unemployment: 5.2% EU Unemployment: 9.2%
"Unexpected" $42 Billion budget surplus crops up:
Quote:
Tax Receipts Exceed Treasury Predictions

Early Surge Lowers Deficit Projections

By Jonathan Weisman

Washington Post Staff Writer

Thursday, May 5, 2005; Page E01

After three years of rising federal budget deficits, a surge of April tax receipts brought unexpected good news to fiscal policymakers -- the tide of government red ink appears to be receding.

The Treasury Department this week reported there would be a $54 billion swing from projected deficit to surplus in the April-to-June quarter, after an unanticipated gush of tax payments poured into the Treasury before the April 15 deadline. That prompted private forecasters to lower their deficit projections for the fiscal year that ends in September ...

... The Treasury announced this week that it will repay $42 billion in federal debt in the third April-to-June quarter, instead of borrowing $12 billion ...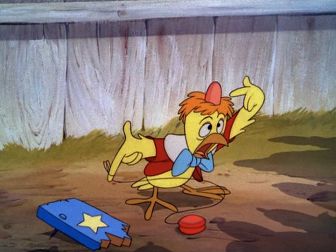 Yup. We're dooned.
The quality of those jobs created, Timber?

No data on how payrolls have dropped considerably, I notice. That might be a little damaging to yer stat, and your lame quip at the end....

Cycloptichorn
Cycloptichorn wrote:
The quality of those jobs created, Timber?

No data on how payrolls have dropped considerably, I notice. That might be a little damaging to yer stat, and your lame quip at the end....

Cycloptichorn
Some folks still don't get it.
Quote:
Payroll boost for dollar

The Friday US employment report was stronger than expected with a 274,000 increase in payrolls for April while the unemployment rate held at 5.2%. The workweek rose and there were upward revisions to the previous months' data.

There was also a 5 cents increase in earnings.

The report will ease immediate fears over an US economic slowdown and the wages increase will ensure that the Fed continues to tighten policy.
Overall wages have been increasing over the past 14 months. Sorta puts the lie to the "McJob" complaint - not that facts matter to some folks.
Timber
You managed to ignore the fact that the new jobs created are just able to cover people coming into the labor market. The jobs lost since this regime has been in office have never been recouped.

Re: Ford and GM. I would suppose you are aware they are skating on thin ice. If they were unable to compete and went belly up what would the impact on the economy than be.
While job growth has not been as robust as might be hoped by some, productivity and overall business efficiency have skyrocketed, and the fact remains this Administration has recorded a net job gain accompanied by increased average wages, despite an inherited recession, 9/11, two wars, and assorted other concerns. As for Ford and GM - their current woes are not all that different than their situation 4 months into Regan's second term.

Go with your version, though - by all means. Its done The Democrats suitable service so far.
Search AP Story Archive May 6, 4:30 PM EDT
GM's Wagoner Needs Quick Turnaround

By JOHN PORRETTO
AP Auto Writer

DETROIT (AP) -- General Motors Corp. chairman and chief executive Rick Wagoner has little time to formulate solutions for the company's perfect storm of problems: mounting losses, rising competition, shrinking market share and increasing health care and pension costs.

Wagoner will face shareholders at GM's annual meeting June 7 in Wilmington, Del., and he'll have to say more than GM did Thursday, when the credit rating of the world's largest automaker was reduced to "junk" status. Among those shareholders is billionaire Kirk Kerkorian, who is out to increase his stake in the company and is not known for his patience with poor performance.

GM has provided little insight into how it plans to turn around its business. In a brief statement after Standard & Poor's knocked GM's $291 billion in debt to below investment grade, the company said it was "firmly committed to improving its performance as quickly as possible."

GM emphasized that S&P's downgrade will not deter the automaker from "achieving its objectives," and it noted it has adequate cash and liquidity. But the company offered no other specifics.
Now the onus is squarely on 52-year-old Wagoner, who will be expected in Wilmington to articulate a comeback strategy for an iconic company that's facing huge challenges in virtually every aspect of its global business.

"I don't know how much pressure he'll feel from shareholders, but I do think he's feeling it from his board and has been since the earnings collapse last month," said Burnham Securities analyst David Healy, referring to GM's $1.1 billion first-quarter loss reported April 19.

The news hasn't gotten much better since then, particularly in the past several days.

On Tuesday, GM reported its vehicle sales fell again in April, a downer for the company's already-slumping share price. On Wednesday, GM's value soared on news that Kerkorian wants to up his stake in the company from nearly 4 percent to roughly 9 percent. Some analysts say Kerkorian could be a distraction to Wagoner and others trying to stabilize the business.

Then, on Thursday, came the S&P blow.

If these were isolated events, investors and others might be able to look forward with a degree of optimism. But GM's situation is unlikely to improve soon, as the company wrestles with rising health care and legacy costs, sluggish demand for the company's most profitable vehicles and increasing competition from Asian rivals.

GM management has declined to offer an earnings forecast for the remainder of 2005, but some analysts say the company will likely break even at best.

"In reality, GM's conundrum is much deeper than they're letting on," said Peter Morici, an economist and professor at the University of Maryland who closely follows the automotive industry. "It's in the overhead of the company, it's in the work rules, it's in the wages they pay themselves. The company needs wholesale structural reform."

GM insists that producing "gotta-have" vehicles is the key to improving its business, but that's proven to be a significant challenge of late. The company rolled out an industry-leading 29 new vehicles in 2004, yet its U.S. sales so far this year are off nearly 5 percent.

What's more, the vehicles that generate its largest profits, big SUVs, are tough sells these days given higher gasoline prices and GM's aging lineup.

S&P cited stalling SUV sales at GM as one of the biggest factors in its downgrade decision.

GM has said it will continue to invest billions of dollars in new vehicle programs and try to get them on the market as quickly as possible. A hitch, says Morici, is it costs GM far more to develop and manufacture those vehicles than its more-efficient Asian competitors, whose labor expenses are far less.

GM has said providing health care benefits alone to its 1.1 million active employees, retirees and dependents adds about $1,400 to the sticker price of each car and truck built in the United States. Foreign competitors don't encounter the same obstacles because, for the most part, they have younger employees, fewer retirees and different systems for paying for health care.

For now, GM looks to be stuck with the costs. The United Auto Workers union has said it's not interested in reopening contract talks before 2007, when the current pact expires, to address those expenses. The UAW on Friday said it had no comment on GM's S&P downgrade.

A wild card for now is Kerkorian, the 87-year-old casino magnate, and how he might go about trying to foster change and create value at GM. His investment company, Tracinda Corp., said his proposed purchase of additional GM shares - valued at nearly $870 million - was for investment purposes only. But his motives prompted speculation on a variety of scenarios, including that he might desire a controlling stake in the automaker.

In a research note, Credit Suisse First Boston analyst Chris Ceraso said Kerkorian might push for a seat on GM's board, suggest management changes or encourage the current team to take a more aggressive stance on issues such as reducing GM's production overcapacity. Whatever route Kerkorian takes, his goal will be to unlock value at GM.

"Of course, all of this is easier said than done," Ceraso said. "We're not clear as to how Mr. Kerkorian will effect that kind of change."
I foresee no great difficulty ahead for The US Economy, nor for The Republican Party. I don't say its sugar and roses everywhere you look, but I don't see anything other than steady, continued growth for both.

But then, what do I know? After all, consider my track record as regards projections concerning both The US Economy and The Republican party, as compared to that of some on these boards. It would appear to me there has been significant misconjecture and great disappointment. Some things appear constant.
What? You don't want to listen to the harbingers of doom and get totally out of the stock market?
I see that Warren Buffett just signed on with the Kerry Camp. You remember Warren. He passed on WalMart....to the tune of $10 billion give or take.
What Are You Doing, Kirk?
Kirk Kerkorian is investing billions in GM. Is this genius or lunacy?
posted May 6, 2005
Daniel Gross
http://www.slate.com/id/2118232/#ContinueArticle
UH-OH - Looks like more bad news for those who'd prefer to see bad news for the US Economy - "Unexpected" strength and expansion continue:
Trade Deficit narrows sharply in March - shrinks 9.2%
Quote:
WASHINGTON (MarketWatch) - The U.S. trade deficit narrowed unexpectedly in March as exports of capital and consumer goods and farm products surged, the Commerce Department said Wednesday.
This will, of course, despite rising interest rates and energy prices, bring about a significant upward revision to the already robust 3.1% 1st Quarter Economic Growth Rate assessment. This "Pretty Good and Keeps Gettin' Better" thing sure gets worse and worse for those who'd prefer to portray otherwise. Them poor folks just can't catch a break. I expect we'll see some commentary explaining why what we see isn't what we see.
And more disappointment today for the Doom & Gloom crowd:
Quote:
Retail Sales Climb 1.4% As Auto Demand Surges

The Wall Street Journal

May 12, 2005

Retail sales jumped 1.4% in April, the strongest showing in six months, as consumers streamed back into auto showrooms and shopping malls, the Commerce Department reported Thursday.

Last month's increase was far better than the 0.8% gain economists polled by Dow Jones Newswires and CNBC had been expecting and represented a significant rebound from the lackluster revised 0.4% increase in March.

Soaring demand for cars led the spending surge: Auto and parts sales rose 2.5% after climbing just 0.8% in March. With more new cars on the road, gasoline-station sales climbed 1.9% as prices at the pumped remained at a high level, but the gain was slightly smaller than the 2.2% increase posted in March.

But retail strength was widespread even after stripping away the strong demand for cars and gasoline. Clothing stores posted the biggest increase in demand in more than two years, while general-merchandise stores and building-material and garden-equipment dealers posted particularly large gains...
Quote:
U.S. MBA's Index of Home Purchases Rises to a Record

(Update 1)

May 12 (Bloomberg) -- Applications filed with mortgage lenders for home purchases rose to a record last week, a sign housing is providing unwavering support for the U.S. economy.

The Mortgage Bankers Association's gauge of purchase applications increased 9.1 percent for the week to 526.2. The rise and a jump in refinancing helped boost the Washington-based group's overall applications index by 9.4 percent to 781.

The gain for all mortgage applications was the third straight and the largest since a 16 percent rise in the week ended Jan. 14. An improving labor market, stronger wage growth and the prospect of higher borrowing costs in coming months, are powering home sales that reached a record last year.

``Housing activity continues to contribute positively to overall economic growth,'' said Steven Wood, chief economist at Insight Economics LLC in Boulder, Colorado. The Federal Reserve is ``still having difficulty getting the economy to slow through monetary policy tightening because long-term interest rates refuse to climb.''
Its all Bush's fault.
Keep crowing, Timber.

When the whole thing starts to slide down it will be quite satisfying to link to these posts of yours.

The longer our economy delays the inevitable, the worse it will be; you'll see...

Cycloptichorn