So the kid's sick again. Yesterday she curled up on my lap and went to sleep after a very restless night -- sleep is the best medicine for her, so I just resigned myself to staying in the chair for a while, and turned on the TV. (One thing captions are useful for, watching TV with no sound.)
So I channel surfed for a while and came across some old movie I'd never seen before, with Cary Grant. As I first started watching, it was a very funny scene with Grant, an actress I didn't recognize, and a very tiny baby. The baby was crying and Grant was trying to calm her down, holding her awkwardly (obviously new at this). It was cute and funny and looked like just the thing, so I settled in.
Lots of cuteness followed -- giving the baby her first bath, the new mom (who turned out to be adoptive -- I didn't figure this out at first, was wondering how the mom could be so sprightly immediately after giving birth) totally frazzled as a bunch of grizzled newspapermen watched, cracking nuts occasionally. A great scene, two long takes, very little dialogue, a REAL baby (they'd do it with a doll and then a real baby for close-ups these days.)
Anyway, then drama as Grant's newspaper (he's an aspiring publisher) goes belly-up, and he has no income, and so he's set to lose custody of the adorable tyke.
Impassioned speech, he gets her now and forever. Whoo-hoo!
(This thing has got me firmly by the heartstrings now, sick sozlet slumbers on.)
Then there's another fast-forward, I notice a device of records for the first time, a little confusing, and adorable tyke -- Trina -- is 6 and putting on a surprise party for her mom, then after that there is a Christmas play. I'm getting unpleasant foreshadowings of doom. She's too sweet for this world. She's singing "Silent Night" way too angelically.
(Sozlet stirs in her sleep, feverish.)
Sure enough... the next part is the tough old adoption um coordinator or something getting a letter from the mom saying that the girl became ill suddenly and died. WHAT??? Wait! Hooooold on a minute there!!
So I'm like trying not to sob and there are all these heart-wrenching scenes and I'm trying to figure out how they're going to wrangle a happy ending out of THIS -- it's a feel good movie!!! Isn't it? OK I have no idea what it is -- while sozlet stirs more, retches, and barfs all over me.
So I'm in high emotional dudgeon cleaning up my poor sweet girl who is very sick and very feverish, and generally trying not to go to pieces.
I got it together eventually, she's doing much better now, but that was precisely the LAST movie I needed to see at that moment. (Eventually figured out it was a movie called "Penny Serenade" with Cary Grant and Irene Dunne.)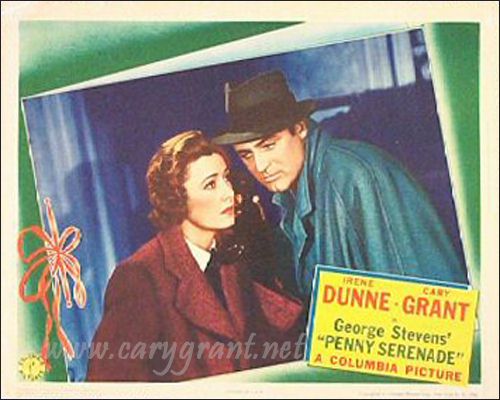 Have you ever been horrified by a movie that is not generally considered a horror movie?