Hmmmm. The only thing that I can find by Bob Crosby is this one, so we shall play it while I seek more info on Hava Negila.


You'll find your life will begin
The very moment you're in Argentina
If you're romantic senor
Then you will surely adore Argentina
You'll be as gay as can be
If you will learn to "si si" like a Latin
For mister soon as you learn
Then you will never return to Manhattan.
When you hear "yo te amo"
You'll steal a kiss and then
If she should say "manana"
It's just to let you know
You're gonna meet again

I'll bet an old castanet
That you will never forget Argentina
Where there are rhumbas and tangos
To tickle your spine
Moonlight and music and orchids and wine
You'll want to stay down Argentina way.
Little Curly Hair In A High Chair
Fats Waller

[Music and Lyrics by Charles Tobias and Nat Simon]

Little curly hair in a high chair
What's your order for today
Little curly hair in a high chair
I'll do anything you say

When you're near the room seems to brighten
The sun comes streaming through you're eyes
You're the reason they still keep writin'
All those tender lullabies

Hmmmm, there you go
Bangin' with your blocks
Pullin' off your socks
Hmmmm, there you go
Tryin' to make your toes
Touch your baby nose

Heaven's close to your chair and my chair
When you smile the way you do
Little curly hair in a high chair
My day begins and ends with you
The Little Red Fox
Kay Kyser & His Orchestra


N'ya, n'ya, n'ya, said the little fox
N'ya, n'ya, ya, can't catch me
N'ya, n'ya, n'ya, said the little fox
Singing merrily

The little fox ran through the woods
Chased by barking dogs
By leaps and bounds he lost the hounds
And he ran in a hollow log
N'ya, n'ya, n'ya, said the little fox
N'ya, n'ya, ya can't catch me
N'ya, n'ya, n'ya, said the little fox
Singing merrily
A foxy fox was he, ho
You can't catch me today
I'm on my merry way
Bo Diddley's been hospitalized in Nebraska.
Associated Press 05.16.07, 9:58 PM ET
Quote:
Bo Diddley is in intensive care after suffering a stroke in western Iowa, a publicist said Wednesday.

The 78-year-old singer-songwriter-guitarist and Rock and Roll Hall of Famer was listed in guarded condition at Creighton University Medical Center in Omaha, Neb., said Susan Clary, a publicist for the musician's management team.

Diddley, who has a history of hypertension and diabetes, was hospitalized Sunday following a concert in Council Bluffs in which he acted disoriented, she said.

Tests indicated that the stroke affected the left side of his brain, impairing his speech and speech recognition, Clary said.

Clary said she has no other details on Diddley's condition or how long he would be in intensive care.

Diddley, with his black glasses and low-slung guitar, has been an icon in the music industry since he topped the R&B charts with "Bo Diddley" in 1955. His other hits include "Who Do You Love," "Before You Accuse Me," "Mona" and "I'm a Man."

Diddley was inducted into the Rock and Roll Hall of Fame in 1987 and was given a lifetime achievement Grammy in 1998.
I walk 47 miles of barbed wire,
I use a cobra-snake for a necktie,
I got a brand new house on the roadside,
Made from rattlesnake hide,
I got a brand new chimney made on top,
Made out of a human skull,
Now come on take a walk with me, Arlene,
And tell me, who do you love?
Who do you love?
Who do you love?
Who do you love?
Who do you love?
Tombstone hand and a graveyard mine,
Just 22 and I don't mind dying.
Who do you love?
Who do you love?
Who do you love?
Who do you love?
I rode around the town, use a rattlesnake whip,
Take it easy Arlene, don't give me no lip,
Who do you love?
Who do you love?
Who do you love?
Who do you love?
Night was dark, but the sky was blue,
Down the alley, the ice-wagon flew,
Heard a bump, and somebody screamed,
You should have heard just what I seen.
Who do you love?
Who do you love?
Who do you love?
Who do you love?
Arlene took me by my hand,
And she said ooowee Bo, you know I understand.
Who do you love?
Who do you love?
Who do you love?
Who do you love?
Good morning, WA2K listeners and contributors.

edgar, I had no idea that Fats Waller did "Little Curly Hair". Thanks, Texas, for the reminder. Also liked your "Little Red Fox."

Beth, Let's hope that Bo does all right. (both Bo's) and although I can't recall your song, I love the lyrics, TO.

Speaking of the archives, folks, I found this oldie by Jim Ed Brown who also did "The Three Bells", a story in song of birth, life, and death.


He made the night a little brighter wherever he would go
The old lamplighter of long long ago
His snowy hair was so much whiter beneath the candle glow
The old lamplighter of long long ago

You'd hear the patter of his feet as he came toddling down the street
His smile would hide a lonely heart you see
If there were sweethearts in the park he'd pass a lamp and leave it dark
Remembering the days that used to be
For he recalls when dreams were new he loves someone who loves him too
Who walks with him alone in memory

He made the night a little brighter wherever he would go
The old lamplighter of long long ago
Now if you look up at the sky you'll understand the reason why
The little stars at night are all aglow
He turns them on when night is here he turns them off when dawn is near
The little man we loved of long ago
He made the night a little brighter wherever he would go
The old lamplighter of long long ago
Jean Gabin
From Wikipedia, the free encyclopedia



Born May 17, 1904
France
Died November 15, 1976 (aged 72)

Years active 1930- 1969



Jean Gabin (May 17, 1904 - November 15, 1976) was a major French actor and war hero.


Biography

Born Jean-Alexis Moncorgé in Paris, France, he grew up in the village of Mériel in the Seine-et-Oise département, about 22 mi (35 km) north of Paris. The son of cabaret entertainers, he worked as a laborer, but at age 19 entered show business with a bit part in a Folies Bergères production. He continued performing in a variety of minor roles before going into the military.

After completing his military service, Gabin returned to the entertainment business, working under the stage name of Jean Gabin at whatever was offered in the Parisian music halls and operettas. He was part of a troupe that toured South America and upon returning to France found work at the Moulin Rouge. His performances started getting noticed and better stage roles came along that led to parts in two silent films in 1928.

Two years later, he easily made the transition to talkies in a 1930 Pathé Frères production titled Chacun sa Chance. Playing secondary roles, Gabin made more than a dozen films over the next four years, including films directed by Maurice and Jacques Tourneur. However, he only gained real recognition for his performance in Maria Chapdelaine, a 1934 production directed by Julien Duvivier. Cast as a romantic hero in a 1936 war drama titled La Bandera, this second Duvivier-directed film established Gabin as a major star. The following year, he teamed up with Duvivier again, this time in the highly successful Pépé le Moko that became one of the top Grossing Films of 1937 worldwide; its popularity brought Gabin international recognition. That same year, he starred in the Jean Renoir masterpiece La Grande Illusion, an anti-war film that was a huge box office success and given universal critical acclaim, even running at a New York City theatre for an unprecedented six months.

Flooded with offers from Hollywood, for a time Gabin turned them all down until the outbreak of World War II. Following the German occupation of France, he joined Jean Renoir and Julien Duvivier in the United States. Divorced from his second wife in 1939, during his time in Hollywood, Gabin began a torrid romance with actress Marlene Dietrich. However, his films in America proved less than successful.

A difficult personality with a very large ego, he did serious damage to his Hollywood career while working for RKO Pictures. Scheduled to star in an RKO film, at the last minute he demanded Dietrich be given the co-starring role. The studio refused. After Gabin remained steadfast in his demand, he was fired, and the film project was shelved.

Undaunted, Jean Gabin joined General Charles de Gaulle's Free French Forces and earned the Médaille Militaire and a Croix de Guerre for his wartime valor fighting with the Allies in North Africa. Following D-Day, Gabin was part of the military contingent that entered a liberated Paris. Captured on film by the media is a scene where an anxious Marlene Dietrich is waiting in the crowd when she spots Gabin onboard a battle tank and rushes to him.

In 1946, Gabin was hired by Marcel Carné to star in the film, Les Portes de la Nuit, but his egotistical conduct got him fired again. He then found a French producer and director willing to cast him and Marlene Dietrich together, but their film Martin Roumagnac was not a success and their personal relationship soon ended. Following another box office failure in 1947, Gabin returned to the stage, but there too, the production was another financial disaster. Nevertheless, he was cast in the lead role of the 1949 René Clément film Au-Delà Des Grilles that won the Academy Award for Best Foreign Language Film. Despite this recognition, the film did not do well at the French box office, and the next five years brought little more than repeated box office failures.

Gabin's career seemed headed for oblivion. However, he made a comeback in the 1954 film, Touchez pas au grisbi. Directed by Jacques Becker, his performance earned him critical acclaim, and the film was very profitable international success. Over the next twenty years, Gabin made close to 50 more films, including many for Gafer Films, his production partnership with fellow actor Fernandel.

Gabin died of a heart attack in the Parisian suburb of Neuilly-sur-Seine. His body was cremated and with full military honours, his ashes were dispersed into the sea from a military ship.

Considered one of the great stars of French cinema, he was made a member of the Legion of Honor. The Musée Jean Gabin in his native town, Mériel, contains his story and features his war and film memorabilia.
Maureen O'Sullivan
From Wikipedia, the free encyclopedia


Maureen O'Sullivan (17 May 1911 - 23 June 1998) was an Irish actress and is considered Ireland's first film star.




Early life

She was born Maureen Paula O'Sullivan in Boyle, County Roscommon, Ireland, the daughter of Charles Joseph O'Sullivan, a British officer and Mary Lovett Fraser.

She attended a convent school in Dublin, then the Convent of the Sacred Heart at Roehampton in London. One of her classmates there was Vivien Leigh. After attending finishing school in France, O'Sullivan returned to Dublin and began working with the poor.


Career rise

She then met the motion picture director Frank Borzage, who was doing location filming on Song o' My Heart for 20th Century Fox. He suggested she take a screen test. She did and won a part in the movie, which starred Irish tenor John McCormack. She then traveled to the United States with her mother to complete the movie in Hollywood.


Tarzan the Ape Man

O'Sullivan appeared in six movies at Fox, then made three more at other movie studios. In 1932, she signed a contract with Metro-Goldwyn-Mayer. After several roles there and at other movie studios, she was chosen by Irving Thalberg to appear as "Jane Parker" in Tarzan the Ape Man opposite co-star Johnny Weissmuller, with whom she had a brief affair during the early 1930s.

Besides playing Jane, she was one of the more popular ingenues at MGM throughout the 1930s and appeared in a number of other productions with various stars.


In all, O'Sullivan played Jane, mate of Tarzan, in six features between (1932) and (1942). She did not mind doing the first two jungle movies, but feared being typecast and grew increasingly tired of the role.

She also starred with William Powell and Myrna Loy in The Thin Man (1934) and played Kitty in Anna Karenina (1935) with Greta Garbo and Basil Rathbone. She appeared as Molly Beaumont in A Yank at Oxford (1938), which was written partly by F. Scott Fitzgerald. At her request, he rewrote her part to give it substance and novelty. She played another Jane in Pride and Prejudice (1940) with Laurence Olivier and Greer Garson, and supported Ann Sothern in Maisie Was a Lady (1941).

After appearing in Tarzan's New York Adventure (1942), O'Sullivan asked MGM to release her from her contract so she could care for her husband who had just left the Navy with typhoid. She then retired from show business, devoting her time to being a wife and mother.


Marriages and later life

O'Sullivan was first married to Australian-born writer, later award-winning director, and Catholic convert John Farrow (12 September 1936-28 January 1963, his death). She was a widow for twenty years, then married James Cushing (22 August 1983-1998, her death).

She and Farrow were the parents of seven children: Michael Damien, Patrick Joseph, Maria de Lourdes (Mia), John Charles, Stephanie, Prudence, and Theresa Magdalena "Tisa" Farrow.

In (1948), she re-appeared on the screen in The Big Clock for Paramount Studios, which was directed by her husband. She continued to appear occasionally in her husband's movies and on television. By 1960, she believed she had permanently retired, perhaps prompted by roles such as Mrs Mimms in The Tall T in which her advancing years are the prime meaning of her role.

Then fellow Irish thespian Pat O'Brien encouraged her to take a part in summer stock. The play, A Roomful of Roses, opened in 1961. That led to another play, Never Too Late, in which she co-starred with Paul Ford in what was her Broadway debut. Shortly after it opened on Broadway, John Farrow died of a heart attack.

Sadly, O'Sullivan also had to endure being predeceased by her eldest son, Michael, who died in a car crash in California. O'Sullivan stuck with acting after the death of her husband. She was the Today Girl for NBC for a while, then she made the movie version of Never Too Late (1965) for Warner Bros.. She was also an executive director of a bridal consulting service, Wediquette International.

When her daughter, Mia Farrow, became involved with Woody Allen both professionally and romantically, O'Sullivan appeared in a couple of his movies playing Farrow's mother. She had important roles in Peggy Sue Got Married (1986), starring Kathleen Turner and Nicolas Cage, and the sci-fi oddity Stranded (1987).

In 1994, she appeared with Robert Wagner and Stefanie Powers in Hart to Hart: Home Is Where the Hart Is, a feature-length made for TV movie with the wealthy husband-and-wife team from the popular weekly detective series.

Maureen O'Sullivan died in Scottsdale, Arizona aged 87, of complications from heart surgery. She is buried in the Most Holy Redeemer Cemetery in Niskayuna, New York, her second husband's hometown.

She has a star on the Hollywood Walk of Fame at 6541 Hollywood Boulevard in Hollywood, California.
Dennis Hopper
From Wikipedia, the free encyclopedia



Birth name Dennis Lee Hopper
Born May 17, 1936 (1936-05-17) (age 71)
Dodge City, Kansas, USA
Spouse(s) Brooke Hayward (1961-1969)
Michelle Phillips (1970)
Daria Halprin (1972-1976)
Katherine La Nasa (1989-1992)
Victoria Duffy (1996-)
Notable roles Billy in Easy Rider
Frank Booth in Blue Velvet
Victor Drazen in 24
Academy Awards

Nominated: Academy Award for Best Supporting Actor: Hoosiers
Dennis Hopper (born May 17, 1936 in Dodge City, Kansas) is an Academy Award-nominated American actor and film-maker.





Biography

Hopper was educated at Wooster School, Danbury, Connecticut. He was voted most likely to succeed by his high school class (Helix High School, La Mesa, California a suburb of San Diego, California) and it was there he developed an interest in acting, studying at the Old Globe Theatre in San Diego, California and the Actors Studio in New York, New York (studied with Lee Strasberg for five years). He was especially fond of the plays of William Shakespeare. Hopper made his acting debut on an episode of the Richard Boone television show Medic in 1955 playing a young epileptic. Hopper was then cast in two roles with James Dean (whom he admired immensely) in Rebel Without a Cause (1955) and Giant (1956).

Dean's death in a 1955 car accident affected the young Hopper deeply and it was shortly afterwards that he got into a confrontation with veteran director Henry Hathaway on the film From Hell To Texas. Hopper refused directions for 80 takes over several days. This infamous incident resulted in his being blacklisted from films for several years.

In his book Last Train to Memphis, American popular music historian Peter Guralnick says that in 1956 when Elvis Presley was making his first film in Hollywood, Dennis Hopper was roommates with fellow actor Nick Adams and the three became friends and hung out together.

Hopper moved to New York and studied at the famous Lee Strasberg acting school. He appeared in over 140 episodes of television shows such as Bonanza, The Twilight Zone, The Defenders, The Big Valley, The Time Tunnel, The Rifleman and Combat!. Hopper also became an accomplished professional photographer (he has had many exhibitions of his work). He also was very talented as a painter and a poet.

Hopper had a supporting role as "Babalugats," the bet-taker in Cool Hand Luke (1967).

Hopper was able to resume acting in mainstream films including The Sons of Katie Elder (1965) and True Grit (1969), and in both of these films he had death scenes with John Wayne. During the production of True Grit, he became acquainted Wayne in earnest. Although the screen legend would regularly (and good-naturedly) assail Hopper for his archliberal social and political leanings, a genuine kinship developed between the two men. Ironically, Hopper would eventually emerge as a staunch supporter of the Republican Party and the administration of President George W. Bush in the 1990s and 2000s (see below).[citation needed]

It was not until he teamed with Peter Fonda and Jack Nicholson and made Easy Rider that he really shook up the Hollywood establishment. This film came to represent the lost generation of the Vietnam War and to this day is one of the most successful independent films ever made. Hopper won wide acclaim as the director of the film for his improvisational methods and innovative editing. However, the production was plagued by creative differences and personal acrimony between Fonda and Hopper, the dissolution of his marriage to Brooke Hayward, and an unwillingness to leave the editor's desk - all of which could be attributed to accelerating abuse of drugs and alcohol that would prove to be fatally detrimental to the production of his next film.

In 1971, Hopper released The Last Movie. Expecting an accessible follow-up to Easy Rider, audiences were treated to inscrutable artistic flourishes (the inclusion of "scene missing" cards) and a hazily existentialist plot that verged on the nonlinear and absurd. After finishing first at the Venice Film Festival, the film was dismissed by audiences and critics alike during its first domestic engagement in New York City and never entered national release. During the tulmultuous editing process, Hopper ensconced himself in Taos, New Mexico for nearly a year, publicly cavorting with young women. In between contesting Fonda's rights to the majority of the residual profits from Easy Rider, he married Michelle Phillips in October 1970. Citing spousal abuse and his various addictions, she filed for divorce a week after their wedding. This whirlwind of negative publicity, combined with the failure of The Last Movie, ensured that the former wunderkind became a pariah within the industry, widely regarded as the New Hollywood's first "drug burnout".

Although he was shunned by the mainstream American film industry, Hopper was able to sustain his lifestyle and a measure of celebrity by acting in numerous low budget and European films throughout the 1970s as the archetypical "tormented maniac", including Mad Dog Morgan (1976), Tracks (1976), and The American Friend (1977). With Francis Ford Coppola's blockbuster Apocalypse Now (1979), Hopper returned to prominence as a hypomanic Vietnam-era photojournalist, essentially portraying himself in the eyes of many viewers and critics. Stepping in for an overwhelmed director, Hopper won praise in 1980 for his directing and acting in Out of the Blue, the first indication that a fragment of his creative talents had remained intact.

Immediately thereafter, Hopper starred as an aging freebase-addled rock star in the low-budget Neil Young-Dean Stockwell collaboration Human Highway with the new wave group Devo. Production was often delayed by his unreliable behavior. Hopper's character clearly parallels the then-concurrent problems of David Crosby, who served as the basis for his Billy in Easy Rider. Peter Biskind states in the New Hollywood history Easy Riders, Raging Bulls that Hopper's cocaine intake had reached three grams a day by this time period, complemented by an additional thirty beers, marijuana, and Cuba libres.

After staging a "suicide attempt" (really more of a daredevil act) using 17 sticks of dynamite at an "art happening" near Houston and later disappearing into the Mexican desert during a particularly extravagant bender, Hopper entered a drug rehabilitation program in 1983. The not-entirely-rejuvenated Hopper gave powerful performances in Rumble Fish (1983) and The Osterman Weekend (1983). However, it was not until he portrayed the amyl nitrite-huffing, obscenity-screaming Frank Booth in David Lynch's film Blue Velvet (1986) that his career truly revived. After reading the script, Hopper called Lynch and told him "You have to let me play Frank Booth. Because I am Frank Booth!" Hopper won critical acclaim and several awards for this role and the same year won an Oscar nomination for Best Supporting Actor for Hoosiers. It is widely believed that the nomination was actually in recognition for his work in Blue Velvet, but that the Academy was reticent to recognize his portrayal of such a vile and irredeemable character.

In 1988, Hopper directed a critically acclaimed film about Los Angeles gangs called Colors. He has continued to be an important actor, photographer and director. He was nominated for an Emmy award for the 1991 HBO films Paris Trout and Doublecrossed (in which he played real life drug smuggler and DEA informant Barry Seal). He also co-starred in the 1994 blockbuster Speed with Keanu Reeves and Sandra Bullock. He recently contributed to the film 1 Giant Leap with provocative anecdotes on spirituality, unity and culture.


Hopper teamed with Nike in the early 1990s to make a series of successful television commercials. He appeared as a "crazed referee" in those ads.

He portrayed villain Victor Drazen in the first season of the popular 24 drama on the Fox television network. Hopper also starred in the NBC 2006 television series E-Ring, a drama set at The Pentagon, but the series was cancelled after 14 episodes aired.

On the 2005 Gorillaz album Demon Days, Hopper performs the spoken word track "Fire Coming Out of the Monkey's Head." In July 2006, Hopper appeared in the music video for "Smiley Faces" by Gnarls Barkley, portraying faux music historian Milton Pawley.


Spouses & children

Hopper has been married five times and has four children[2]

Brooke Hayward (1961 - 1969) (divorced), daughter of Leland Hayward, 1 child (daughter Marin Hopper 1961)
Michelle Phillips (31 October 1970 - 8 November 1970) (divorced)
Daria Halprin (1972 - 1976) (divorced) 1 child (daughter Ruthana Hopper 1974)
Katherine LaNasa (17 June 1989 - April 1992) (divorced) 1 child (son Henry Lee Hopper 1990)
Victoria Duffy (13 April 1996 - present) 1 child (daughter Galen Hopper 2003)
Despite being famous as an actor and director, Hopper sees himself primarily as an artist, and is an accomplished and much-respected painter, art collector and photographer.
1. If you're too open minded, your brains will fall out.
2. Age is a very high price to pay for maturity.
3. Going to church doesn't make you a Christian any more
than going to a garage makes you a mechanic.
4. Artificial intelligence is no match for natural stupidity.
5. If you must choose between two evils, pick the one you've
never tried before.
6. My idea of housework is to sweep the room with a glance.
7. Not one shred of evidence supports the notion that life is serious.
8. It is easier to get forgiveness than permission.
9. For every action, there is an equal and opposite government program.
10. If you look like your passport picture, you probably need the trip.
11. Bills travel through the mail at twice the speed of checks.
12. A conscience is what hurts when all your other parts feel so good.
13. Eat well, stay fit, die anyway.
14. Men are from earth. Women are from earth. Deal with it.
15. No husband has ever been shot while doing the dishes.
16. A balanced diet is a cookie in each hand.
17. Middle age is when broadness of the mind and narrowness
of the waist change places.
18. Opportunities always look bigger going than coming.
19. Junk is something you've kept for years and throw away
three weeks before you need it.
20. There is always one more imbecile than you counted on.
21. Experience is a wonderful thing. It enables you to recognize
a mistake when you make it again
22. By the time you can make ends meet, they move the ends.
23. Thou shalt not weigh more than thy refrigerator.
24. Someone who thinks logically provides a nice contrast to
the real world.
25. Blessed are they who can laugh at themselves for they shall never
cease to be amused.
Well, folks, there's the hawk swooping in with great bio's. Thanks again Boston Bob. Love your definitions, especially the one concerning forgiveness and permission.

I suspect, folks, that Dennis Hopper is one of the greatest villains of all times.

Our Raggedy may be a bit late today with pictures, so I will play this Tarzan song for her and in memory of Maureen.

Aqua

Oieoeoeoeoeoea

(Deep in the jungle, in the land of adventure lives Tarzan)

Oieoeoeoeoeoea
I am Jane and I love to ride an elephant

My name is Tarzan
I am jungle man
The tree top swinger from jungle land
Come baby come
I will take you for a swing
Let's go honey
I'm tinkling

Tarzan is handsome
Tarzan is strong
He's really cute and his hair is long

Tarzan is handsome
Tarzan is strong
So listen to the jungle song

Oieoeoeoeoeoea
I am Tarzan from jungle you can be my friend
Oieoeoeoeoeoea
I am Jane and I love to ride an elephant

When you touch me I feel funny
I feel it too, when you're touching me
Come to my tree house to my party
Yes I'll go, if you carry me

Tarzan is handsome
Full of surprise
He's really cute and his hair is nice

Tarzan is handsome
Tarzan is strong
So listen to the jungle song

Oieoeoeoeoeoea
I am Tarzan from jungle you can be my friend
Oieoeoeoeoeoea
I am Jane and I love to ride an elephant

Yeah!

Go chica
Get banana
Hey monkey
Get funky

Swing along Tarzan

Go chica
Get banana
Hey monkey
Get funky

When I am dancing I feel funky
Why do you keep ignoring me?

Tarzan is here, come kiss me baby
Oochie coochie kiss me tenderly

Yeah!

Tarzan is handsome
Tarzan is strong (me Tarzan)
He's really cute and his hair is long (long hair)

Tarzan is handsome
Tarzan is strong
So listen to the jungle song

Oieoeoeoeoeoea
I am Tarzan from jungle you can be my friend
Oieoeoeoeoeoea
I am Jane and I love to ride an elephant

Oieoeoeoeoeoea (here we go!)
Go chica
Get banana
Hey monkey
Get funky

Oieoeoeoeoeoea
I am Jane and I love to ride an elephant

And so they go funky
But will Tarzan have Jane?
Stay tuned
substituting for aggie today. this is hard work. hurry back aggie!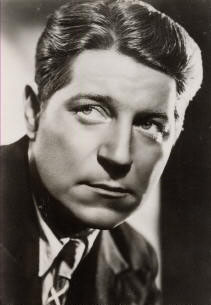 Good afternoon to all.
Yippee, another romp in the jungle with my favorite Tarzan -
and Jane.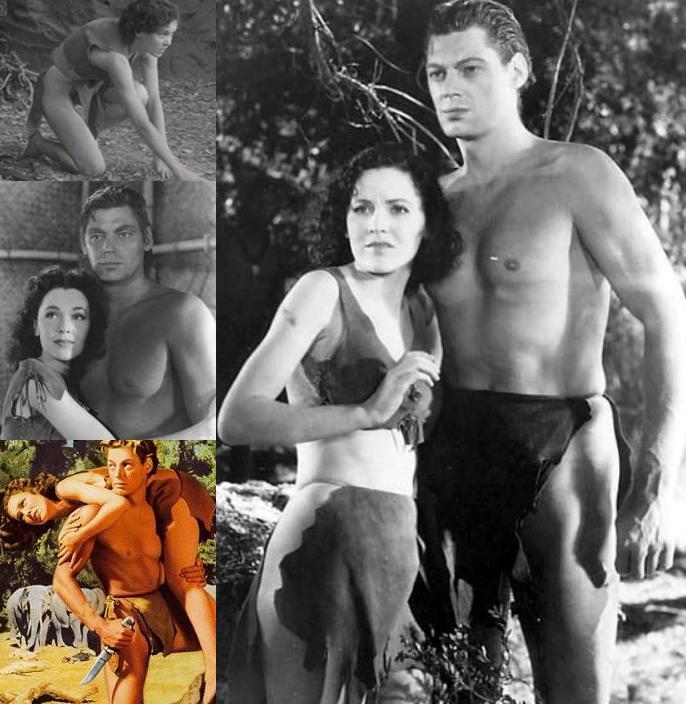 Oh, and Jean Gabin and Dennis Hopper:
Hey there Yitwail. I didn't see you.
Never can have too many pictures in the WA2K gallery.
you didn't have to hurry (back) that much, aggie.
Hee hee. Love it turtle and puppy. You are right. We can't get enough of them famous folks' faces, and for once we have the hawk and the turtle and the puppy on the air at the same time.

So, come on everyone. Let's "Bungle in th Jungle"


Jethro Tull


Walking through forests of palm tree apartments ---
scoff at the monkeys who live in their dark tents
down by the waterhole --- drunk every Friday ---
eating their nuts --- saving their raisins for Sunday.
Lions and tigers who wait in the shadows ---
they're fast but they're lazy, and sleep in green meadows.

Let's bungle in the jungle --- well, that's all right by me.
I'm a tiger when I want love,
but I'm a snake if we disagree.

Just say a word and the boys will be right there:
with claws at your back to send a chill through the night air.
Is it so frightening to have me at your shoulder?
Thunder and lightning couldn't be bolder.
I'll write on your tombstone, ``I thank you for dinner.''
This game that we animals play is a winner.

Let's bungle in the jungle --- well, that's all right by me.
I'm a tiger when I want love,
but I'm a snake if we disagree.

The rivers are full of crocodile nasties
and He who made kittens put snakes in the grass.
He's a lover of life but a player of pawns ---
yes, the King on His sunset lies waiting for dawn
to light up His Jungle
as play is resumed.
The monkeys seem willing to strike up the tune.

Repeat chorus
Boston

Rock and Roll Band

Well, we were just another band out of boston
On the road to try to make ends meet
Playin' all the bars, sleepin' in our cars
And we practiced right on out in the street
No, we didn't have much money
We barely made enough to survive
But when we got up on stage and got ready to play
People came alive.

Rock and roll band
Everybody's waitin'
Gettin' crazy
Anticipating love and music
Play, play, play, yeah, yeah, yeah, yeah

Dancin' in the streets of hyannis
We were getting pretty good at the game
People stood in line and didn't seem to mind
You know everybody knew our name
Livin' on rock-n-roll music
Never worry 'bout the things we were missing
When we got up on the stage and got ready to play
Everybody'd listen.

Rock and roll band
Everybody's waitin'
Gettin' crazy
Anticipating love and music
Play, play, play, yeah, yeah, yeah, yeah

Playin' for a week in rhode island
A man came to the stage one night
He smoked a big cigar
Drove a cadillac car
And said, boys, I think this bands outta-sight
Sign a record company contract
You know I've got great expectations
When I hear you on the car radio
You're goin' to be a sensation!

Rock and roll band
Everybody's waitin'
Gettin' crazy
Anticipating love and music
Play, play, play, yeah, yeah, yeah, yeah
Thanks, TTH. We liked your Boston Rock and Roll band, gal, but per request, here's one that really made me smile.
In Walked Bud
Thelonious Monk, Jon Hendricks
Dizzie, he was screaming
Next to O.P. who was beaming
Monk was thumping
Suddenly in walked Bud and then they got into somethin'
Oscar played a mean sax
Mr. Byers blew a mean axe
Monk was thumping
Suddenly in walked Bud
And then the joint started jumping
Every hip stud really dug Bud
Soon as he hit town
Takin' that note nobody wrote
Putting it down
Dizzie he was screaming
Next to O. P. who was beaming
Monk was thumping
Suddenly in walked Bud
And then they got into something
What a find, folks.
Through Your Soul

I can see
Through your soul
I can feel
The way you feel

I had this dream
And you were there
I had this dream
I had this dream

There's a window
There's a door
Where I can see
Through your soul

To the place
To the face
You never show
I had this dream

I looked inside
And saw green meadows and mountains
We climbed up into the clouds
Where we could hide

I had this dream
You were there

There's a window
There's a door
Where I can see
Through your soul

I can see
I can see
I can see through your soul

I looked inside
And saw green meadows and mountains
We climbed up into the clouds
Where we could hide
Where we could hide
Where we could hide

RexRed
5/17/07
Welcome back, Rex. Another cognitive moment, Maine, and inspired by your song.

"I've wounded a few egos, but never wounded anyone's soul."

When I was in Virginia and talked with my niece, we recalled this song that my oldest sister sang to her when she was a wee thing. It surfaced when hamburger was talking about far away places.

No credits, folks, because many people have sung it.

Far away places with strange-sounding names,
Far away over the sea;
Those far away places with the strange-sounding names
Are calling, calling me.

Goin' to China, or maybe Siam;
I want to see for myself
Those far away places I've been reading about
In a book that I took from the shelf.

(Bridge:)
I start getting restless whenever I hear
The whistle of a train;
I pray for the day I can get underway
And look for those castles in Spain.

They call me a dreamer - well, maybe I am,
But I know that I'm burning to see
Those far away places with the strange-sounding names
Calling, calling me.