Although the first B52 flew in 1952, the ones left flying today are H models, out of 744 built, about 70 are left, and they are planned to continue in service until the 2040s, which will be 90 years after the first one flew, which I believe may be a record for any plane, civilian or military.
I have to say my favourite military aircraft for sheer looks is the British Avro Vulcan, another Cold War nuclear bomber, which was withdrawn from service in 1984, although a preserved one flew until 2015.
Also we sold you guys the Canberra (B-57).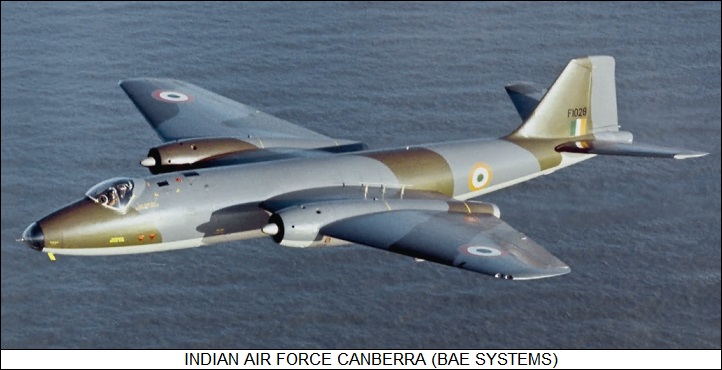 The first Canberra flew in 1949 and the RAF retired the last one in 2005. United States[edit]
Two British-built Canberras are registered to High Altitude Mapping Missions, Inc. of Spokane, Washington. These are N30UP, a Canberra B(I)8/B.2/6, originally operated as WT327, and N40UP, a Canberra B6, originally operated as XH567. I don't know if they are still active.
I think these are the same planes that NASA used to use for high altitude weather research. Here they are at Ames, looking like they have been kept in their RAF paint scheme.