https://www.theguardian.com/politics/2017/mar/01/lords-defeat-government-over-rights-of-eu-citizens-in-uk-brexit-bill
Being a long time Californian, I'm the wrong person to start this thread, but .. I'm very interested, so I'm speeding it to the fore. I'll try to be relatively quiet, at least for me.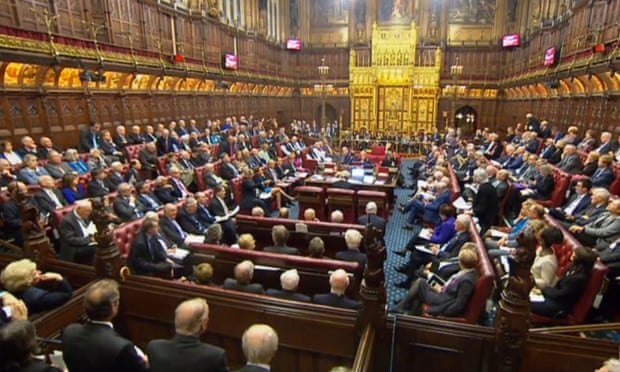 I am torn two ways about this. I applaud the action of the House of Lords, but I do not like the fact that the chamber is unelected. It is better since it was reformed and the right of hereditary peers to sit was abolished, but even so I would rather have an elected second chamber.

They can only hold up legislation, they can't prevent it. However, this does send a message.

@centrox,

Thanks (oh, see, I'm talking already).
Yep, to your first.
I'll worry re the message somehow not working.
I think it needs mentioning that two thirds of the electorate (i.e. those with a vote) took part in the referendum, and the vote was very close, 52% Leave - 48% Remain. That means very slightly over one-third voted leave, and very slightly under one-third voted remain. I don't call that 'democracy' in a decisive sense. When a 52% Remain - 48% Leave result was predicted in polls before the vote, the UKIP leader said such a close result would make it 'undemocratic' not have a second referendum. I notice they are silent about that now. So the whole issue is very contentious indeed. Many of us feel we have lived through a 21st century version of a fascist coup d'état, just like the one in the USA. So hurray for the Lords, and (maybe) hurray for Tony Blair.