The Opening Ceremony......
Invictus Games for injured servicemen start in Florida
Prince Harry has said the Invictus Games for injured servicemen and women are a showcase for the "very best of the human spirit".
The prince, who backs the games, was writing in the official programme of the opening ceremony in the city of Orlando in Florida.
This is the second time the games been run, after London in 2014.
During the five-day tournament more than 500 athletes from 14 countries will compete in a range of sports.
They include athletics, cycling, tennis and basketball.
Thousands of people attended the opening ceremony, among them the US first lady Michelle Obama, the Hollywood star Morgan Freeman, the British singer James Blunt and the soprano Laura Wright.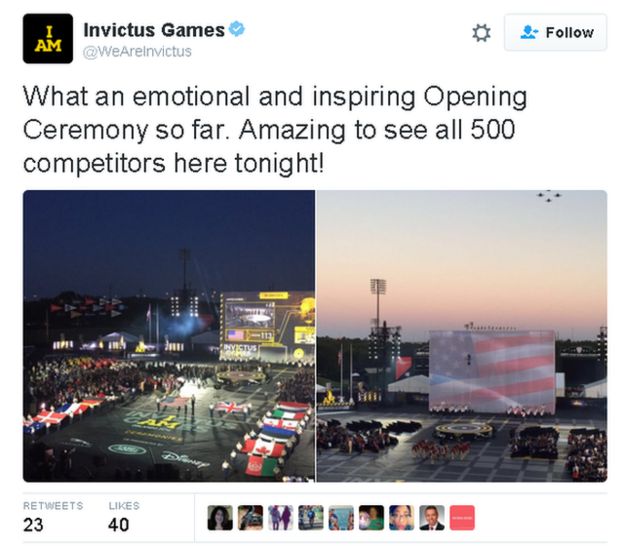 Link to BBC article.....
http://www.bbc.co.uk/news/world-36244069