Sun 14 Sep, 2014 12:12 pm
Not with the use of facts, stats, or anything more substantial than what you believe.
Your argument will be just as irrelevant as your opponent's.
@jeffers,

That's your opinion.
@Lordyaswas,

can you convince me of that?
Or anyone, for that matter?
@jeffers,

Quote:
Your argument will be just as irrelevant as your opponent's.
A)If it's all irrelevant then, why bother?
B)I happen to always be right. How do I know this as fact? My mother always used to tell me; '
That's right, you're right and the whole rest of the world is wrong
.'
Knowing she would never attempt sarcasm with me, I knew she was telling me the truth.
('sides which, she never lied. Nope, not ever.)
C)In any case or event, regardless of what Mumsy told me, I happen to know as it was indicated to me by a gypsy fortune teller when he and his family kidnapped me and spirited me away to a remote town on an exotic island with gin joints on every corner.
That dear jeffers is my opinion and I am staying with it.
Some people call this a cog, but I think it's a matter of a pinion.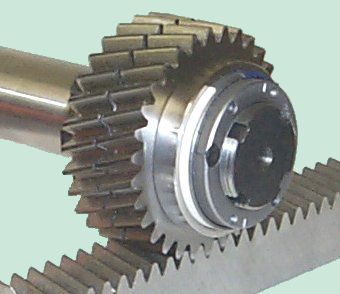 @jeffers,

The answer is "yes" in particular cases.
No argument exists outside a social context in which the proposers have
status
with respect to their expertise. Hence, for example, the technical term "an advice" from a lawyer (UK) which is essentially a written legal opinion which
could
settle an argument.
.
To win an argument means to convince someone of your point of view, so certainly it is possible. However, online these days, it is highly unlikely.
I used to work with a guy who had bipolar disorder, and anger management issues, and when he had missed his meds he used to start arguments over the most ridiculous things. Needless to say we all used to let him "win" these, in the sense that the other person would, after a while, say, "Well, Joe, I guess you have a point". Then he would shut up. Once somebody didn't back down and he started swearing, stormed out, breaking a door, and was on sick leave for 3 weeks. Did he really "win" these arguments, and do the apparent "winners" of arguments always truly convince their opponents?
@contrex,

"You could be right" is my favorite for these situations.
Personally I tend to steer clear of people who have a need of, or liking for, "winning" arguments. They tend to be immature and boring.

Yeah man, but here's my opinion: when I was 1 years old, which I remember because I had a dream of an angel operating on my head and telling me I had angelicitis disease, so I asked "Angel, what is that", and the angel said to me, "that, child, is when you touch your no no". I remember it because my dick was small then, well, it's small still, but it's how I remember I was 1 years old, so anyways, after that dream I never touched my no no, which gave me time to read books, well, I didn't really read them, I just drooled over them consciously, but subconsciously the information was being stored for later use when I learn how to read, then over time, I reached the age of 5, to become smarter than my 1 year old brother, I mean it took me a long time to gain this knowledge to become smarter than my brother, I took it as a milestone of my intellectual endeavors, but that was not enough, I had to become smarter than... At the age of 7 I became smarter than my dog, whew, that was difficult, because the dog was really smart, pissing in our bed when we left the door open, geez, why didn't I think of that, but my piss stinked so I didn't want to do that really, but I could incorporate the knowledge however, by... At the age of 10, I found a friend, so handicapped, but man in my eyes they were intelligent, so I had to outsmart them, by... At the age of 11, I fell off of a tree, on accident, really it was on accident, who would jump off of a tree like that, they would be so stupid, man it's not like I would copy my parapalegic friend or anything, okay anyways I am at the hospital now, my legs were broken, so that's a good thing, I mean a bad thing, now what to do with my transcended life now, mhmm... at the age of 15, I learned for 4 years how to do a wheelie, I mean I take this very seriously, my friend never tried to do a wheelie in his wheel chair, so clearly I am smarter than him because I know how to do cool things, but if I fell out of the chair, it wouldn't be cool seeing someone having to help me back into the wheel chair, oh, that happened quite a lot, but I gotta forget those moments because they make me forget about the fact that deep down, maybe I am a sore loser with no friends, no future of my own, no social evaluation, no family ties, just some bloated bucket of self-appointed misery, but that said, I need to go back to rationalizing myself some more, so... At the age of 18, here and now, after playing Call of Duty for a whole year, yelling at people and making myself look good while making little kids cry on the microphone over a game that has a terrible community that is absent of intellects and people that truly would sent me back to my childhood calamity in a heartbeat, I walk into a bar to drink my life away, because you can't call your life bad when you forget it, right, so now here I am talking to you, another drunk ass idiot, who has nothing going for them.
It's as if someone has cut every word out of a thesaurus and pasted them in at random.
I know each word but when looking at the whole, it makes feck all sense.
@Lordyaswas,

Much like my term paper in economics back in 1960-something.
@Lordyaswas,

Lordyaswas wrote:
It's as if someone has cut every word out of a thesaurus and pasted them in at random.
I know each word but when looking at the whole, it makes feck all sense.
I think there are mental health issues (as if we didn't know that already!) - that post is like a written form of schizophasia ("cabbage talk" or "word salad"). It is usually associated with a manic presentation and other symptoms of serious mental illnesses, such as psychosis, including schizophrenia. It is characterized by an apparently confused usage of words with no apparent meaning or relationship attached to them. In this context, it is considered to be a symptom of a formal thought disorder. In some cases schizophasia can be a sign of asymptomatic schizophrenia; e.g. the question "Why do people believe in God?" could elicit a response consisting of a series of words commonly associated with religion or prayer but strung together with no regard to language rules.
@contrex,

I think you're just a body controlled by an army of amoebas that reign on a subatomic war that is spiraling outwards into the real world which is where one side of the amoeba is the good amoeba that fight for a good cause, while the evil amoeba are the underworld threat that seek to drag down the good no matter what it takes upon the esoteric illusion that is "human" and "animal". Instead of being operation "Osmosis Jones", it's going to be operation "Amoeba Bones", wherein the amoeba will control the skeletal structure of the ultimate creation, the "conscience", so that the good amoeba has to fight against the evil amoeba, but the evil amoeba are so skilled and surgical at their operation that they do have a lead, but the good amoeba can see things the bad amoeba cannot see, so the good amoeba eventually win with patience, for all wars can be won by the good, as long as the good find what the bad has not found, and that is the good of this "conscience", the beauty of "living", the sight to "behold", the music to its "ears", the rainbow facets of its "moods", the creatures and concepts they "love", the ability to "create", the ability to "let go", and throughout this, the good amoeba have won the fight against the evil amoeba, but the thing is, the war is eternally resetting itself, so every day, man's amoebas are at war, and so we too, are at war with each other's amoebas.
Quote:
Can you win an argument with only opinion?
No, you can't. You can't win an argument with facts either. Arguments have an element of emotional investment, which means that you can only win an argument by making your opponent care less about winning and more about just not arguing anymore.
Debate and discussion is different, of course. You can win those with opinion or fact. But it requires both parties to have integrity and the ability to not get emotionally carried away. If that happens it turns into an argument.
@Cyracuz,

Cyra, what if the words "You Won" were taped to your forehead, and the idea of "winning" was then emotional, even though it's not actual?
Only if you are arguing with yourself.
@RABEL222,

Last I checked, idiots are running this country, which is winning to them, that is not with themselves, but through other people.