We stopped for some coffee at Sanborns, at the Casa de los Azulejos.
It was originally, XVI Century, the house of a count, Don Rodrigo de Vivero y Aberrucia, Conde del Valle de Orizaba.
In the XIX Century it housed the elegant Jockey Club. At the turn of the XX Century it became Sanborns, a posh restaurant.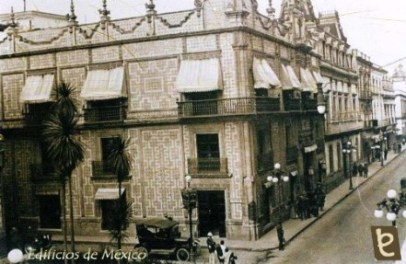 When Zapata entered the city, his soldiers had breakfast at Sanborns:
Sanborns is now a big chain of affordable restaurants and gift stores.