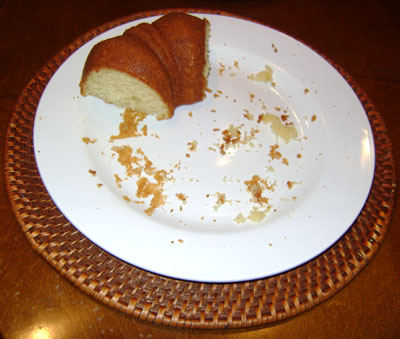 Slaps forehead!
I knew I had a cake for a reason set aside for this Monday.... Sorry I finished most of it off before the party. I shouldn't have used a twizzler to tie a bow instead of a red string around my finger to remember your birthday Roger.
I must have eaten the cake and twizzler when I was craving a little candy Sunday night.
Happy belated birthday Roger. I'll buy you a slice of any cake you want if you find yourself in NYC in the future.