@jcboy,

I get that.
CinQue (the mom) was kidnapped, not in October. She was a prepossessing cat when not sat upon.
Spackle, her son, was buried in our yard.
Rascal died via the veterinary thing.
Spackle on top, mom CinQue on the bottom -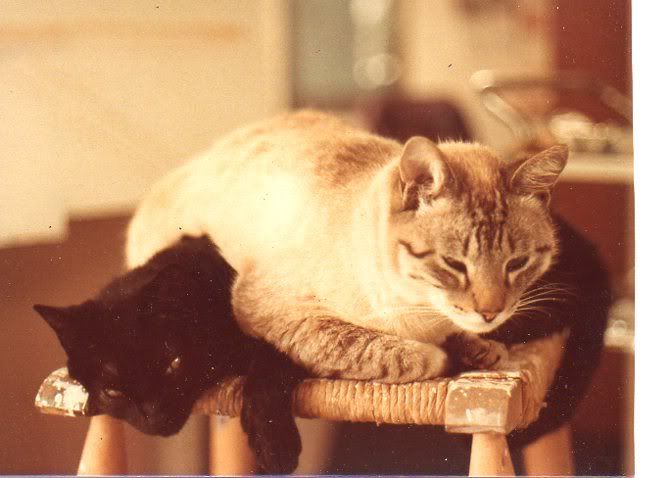 Rascal in a planter pot from Rosarita, Baja. She was born in a closet at Harvey's, a guy I sometimes talk about, teacher of my husband.