@tsarstepan,

tsarstepan wrote:
Do you have any easy do-it-yourself projects for making alternative MP3 covers?
This was super-easy, I did use a sewing machine but you could do it with hand-stitching: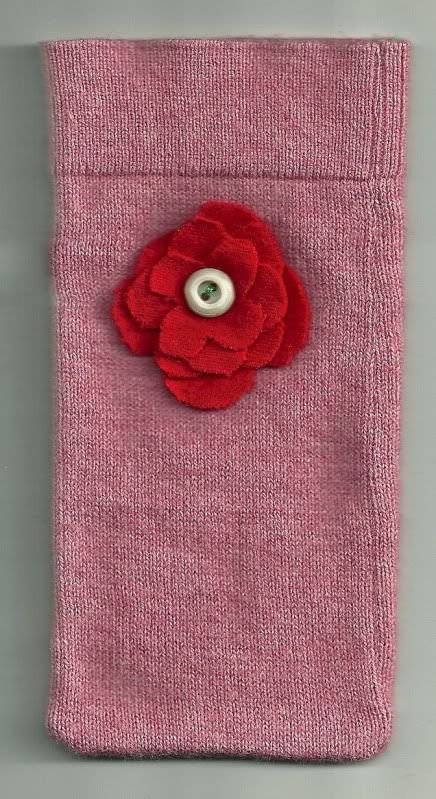 I just used the sleeve from a sweater that was going to go to Goodwill otherwise.
I had originally planned on making a closure but this works well. The iPod comes to the bottom of the ribbing, I just fold it over. I've had the iPod for about 8 months (?) and it's still doing well (knock on wood).
The sweater was 100% cotton, that's probably better than synthetics.
The decoration is optional of course.