I popped outside to read the morning paper and drink my coffee in the lovely warm spring sunshine. Whilst sitting at the outdoor table in the backyard i noticed...
Yay! thought I, I'll just pick those for my breakfast. There were a few more than i thought.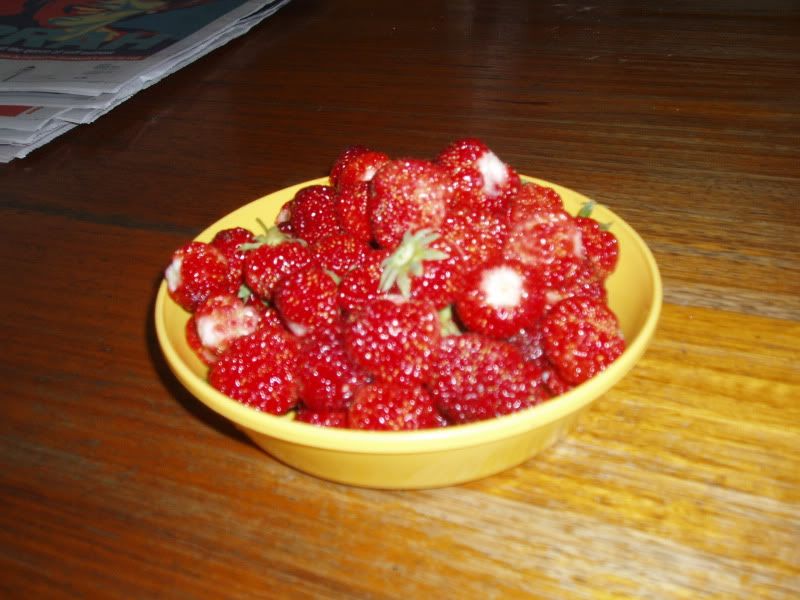 Tomorrow there will be as many again. Pop in and I'll let you pick some.