@Jasper10,

I've heard of the idea of definite proof. That's a legal term to denote the idea of something besides opinion, and besides reasonable doubt. The thing is, atheists are the ones that tell as "There is no direct proof." But I'm not convinced that's so. What Nietzsche did was use slight of hand to silently declare ( there is no God). You probably never even heard him bring it up, but he moved on to the next assumption that because of good and evil don't matter. Then once he has you hooked on that idea, he probably brought up the actual statement the God doesn't exist. I've never read Nietzsche so how do I know? Because this is the sort of tactics used by other atheists. Weasel around the facts.
So let's talk facts. I looked it up, in law there are eight types of evidence.
Quote:
Below are the major types of judicial evidence:

1. Direct evidence
2. Circumstantial evidence
3. Hearsay Evidence
4. Primary and secondary evidence
5. Real evidence
6. Best Evidence
7. Documentary Evidence
8. Opinion evidence

Quote:
Direct evidence:
Direct evidence is evidence that is based on personal knowledge or observation and that, if true, proves a fact without interference or presumption. Direct evidence is sometimes referred to as testimonial evidence. It is the testimony directly asserting the facts in issue. In this present context, direct evidence means the evidence of the fact in issue in a trial.
The Bible is a book of faith, yes. But unlike the Quran, which deals in fiat information (it is because I said so, and now later I changed my mind, and that abrogates the earlier statement), it deals in testimonials. We see time and again that rather than a single person's notion of events, we have a series of testimonials. Jonah's story, Job's story, Moses's story, etc. Some of these are allegory, but alot of them are about experience with God. Then there are multiple testimonials of Jesus. Testimonials can sometimes differ in perspective (I've been playing Phoenix Wright, and they have a case decided entirely by by perspective with one person seeing the crime from the window, and another being the murderer inside the room), but the overall facts are the same.
Quote:
Circumstantial evidence:
Circumstantial evidence is defined as evidence based on interference and not on personal knowledge or observation. Circumstantial evidence has also been defined as evidence of some collateral facts from which the existence or non-existence of some facts in question may be inferred as a probable consequence.
This is largely what Columbo does. The thing is, courts don't normally accept circumstantial evidence alone. But it's possible to prove the existence of God through the effects of nature or in supernatural effects, without having seen God.
Quote:
Hearsay Evidence:
The evidence act of Nigeria defines Hearsay Evidence as a statement, oral or written made otherwise than by a witness in proceeding or contained or recorded in a book, document or any record whatsoever, proof of which is not admissible under any provision of this act, which is tendered in evidence for the purpose of proving the truth of the matter stated in it.

Generally, Hearsay Evidence is inadmissible in court. For instance, "A" is not allowed to give evidence in court to the effect that "B" told him that he saw "X" stealing a Goat.
If the Bible only is a book to be taken as secondhand evidence, then it is hearsay. That is, if we ourselves do not experience God, then the Bible is no proof to us. "Peter said in 1 Peter..." Yes, but unless God has touched your life, this is no evidence. However, most people who believe in God, do not believe because they read the Bible. This is the assumption made by atheists, that Christians and Jews are somehow duped by a book. No, usually they have evidence in their lives.
Most of COVID evidence is simply documents recording number of deaths. And media hype. But I've looked and for the same month, the numbers didn't add up to the same result on different websites. In other words, we have hearsay evidence. Evidence made to cause hype, but not consistent with other sources.
Quote:
Primary and secondary evidence:
Primary evidence is often used in respect to documents. Primary evidence as it relates to documents is the document itself. That is, the original document. Section 86 of the Evidence act of Nigeria provides that, primary evidence means the document itself produced for the inspection of the court.

On the other hand, secondary evidence includes copies made from the original evidence. A secondary evidence is inferior to primary evidence and becomes admissible when the primary or best evidence is lost or inaccessible.
We have primary and secondary source evidence for the Bible. We have old scrolls dating back hundreds of years. We have reproductions of these as well, since many of them are tattered from poor conditions.
Quote:
Real evidence:
Real evidence is anything other than testimony, admissible hearsay or a document, the content of which are offered as evidence of a fact as a trial, which is examined by the court as a means of proof of such fact.

From the above definition, one can say that real evidence is not a testimony in court; real evidence is not an admissible hearsay and real evidence is not a document, the content of which at offered as evidence of fact at a trial, which is examined by the court as a means of proof of such fact. This definition is provided for in section 258 of the Evidence act of Nigeria.

Real evidence means physical evidence, such as a book presented in the court in an action for trespass to goods or a cloth or a knife wound. It is the production in the court of the material thing.
Believers usually have trouble when asked to present definite proof, but in actuality, everything that exists now is direct or indirect result of God.
I present to the court, a kitten.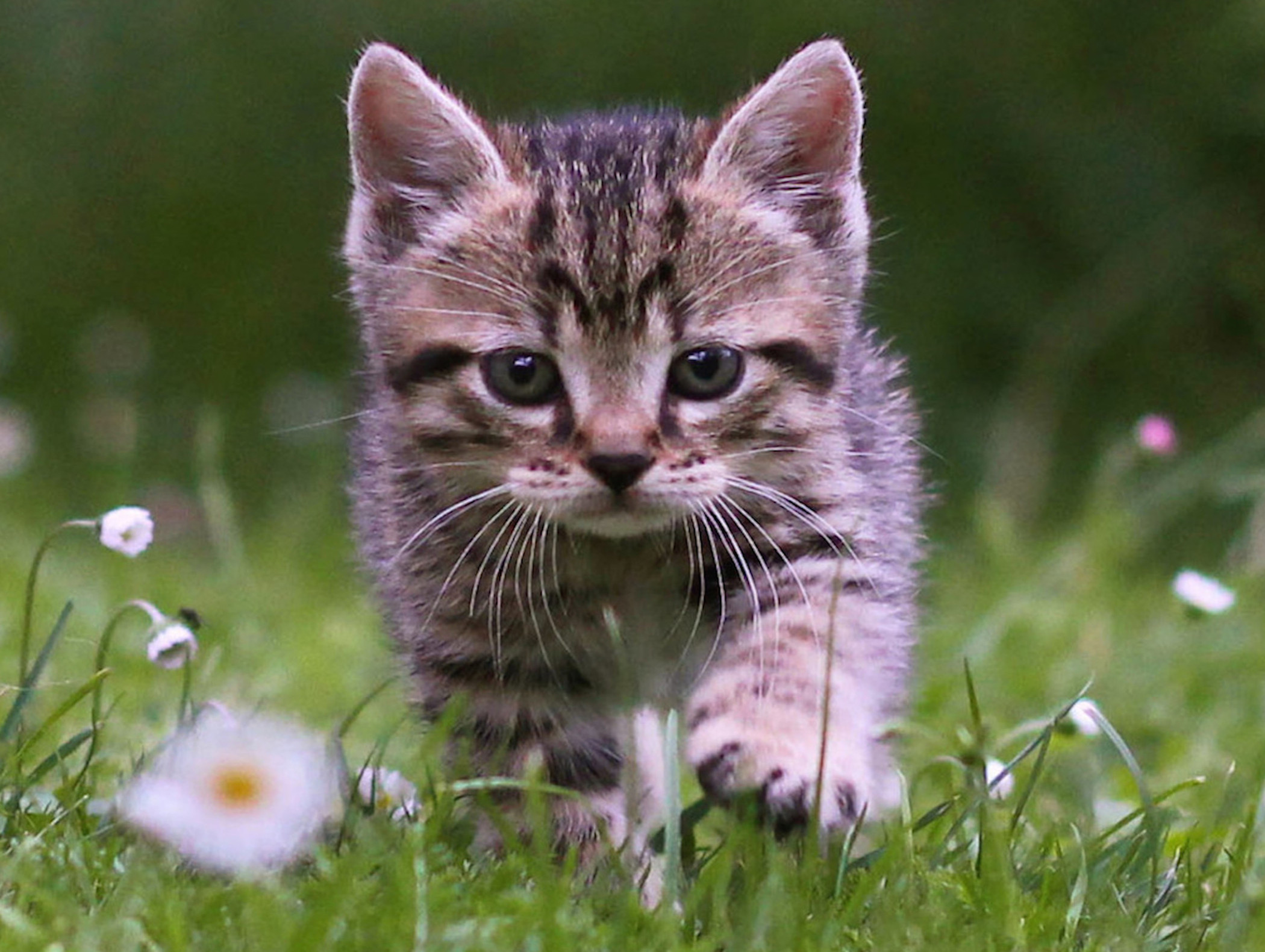 I could further present this cat's genomes/DNA, atoms, heat signature, etc. This would correlate to its cathood, and how it is a uniquely created cat, among all others.
While even this evidence can be faked, we have more evidence that can be managed, from stars, to trees, to the tiniest lifeforms. If a bit of blood on a knife were enough to convict me, what would we make of all of this? Hell, I could even present a murder weapon as evidence for God. The human mind which creates metal devices for perversely doing others in, the complexity of the blood down to its genetic info, the fingerprints, which are a unique mix. And so on. But a kitten is what I've chosen to present.
Quote:
Best Evidence:

This refers to evidence of the highest quality available as measured by the nature of the case rather than the thing being offered as evidence. It is also termed primary evidence or original evidence. Primary evidence is best evidence. Best evidence is usually applied to writings and recordings. If the original is available, it must be offered rather than a copy.
I'm not entirely sure I understand this one. Moving on.
Quote:
Documentary Evidence:
According to the Black's Law Dictionary, Documentary Evidence includes books, maps, plans, drawings, photographs and also includes any matter expressed or described upon any substance by means of letters, figures or marks or by more than one of these means, intended to be used or which may be used for the purpose of recording that matter.
The study of astronomy gives us ready evidence for a vast universe, as does cartology for this Earth. Despite statements that we know everything out there, much of our underseas and underground exploration is incomplete. Just explorations of Earth are still ongoing, and we find new species and new archaeology every year. The entirety of our history is His story, or the story of how we as a species relate to God. It is only recently that godless bastards have taken to referring to the world in terms of CE, and sometimes presenting a "history" that is filled instead with revisionist texts.
There is also scientific evidence.
https://www.thesciencefaith.com/scientific-evidence-of-god/amp/
Quote:
In science there is a Law of Physics called the 1st Law of Thermodynamics. Within it is a Conservation of Energy Law that states, as a key principle that all energy in a closed system must be conserved. Okay, fancy language, but what does that mean? It means that while energy can convert into matter (physical "stuff"), and matter into energy, however much total "stuff" there is (matter and energy), there can never be an increase in that total amount or a decrease in that total amount. So however much total "stuff" there is in the universe, (matter and energy combined), there can never have been more and never have been less. All it can do is convert to different forms, like matter to energy or energy to matter, but the total amount of all of it has to remain the same.
The "closed system" is a scientific term that refers to a system or an "area" that has no outside influence, like the universe. Now, as believers we know, of course, that God does influence the universe, so many believers would consider the universe an "open system", (one that does get outside influence), but for the atheist who says there is no God, the universe is all there is, so from their perspective and for the sake of conventional science, the universe would get no outside influence and would therefore be considered a "closed system".
Back to the 1st Law of Thermodynamics. If it states that you can never have an increase or decrease of energy/matter, which means that matter/energy can not be created from nothingness, how did we get all the matter and energy in the universe? If science is all there is and there is no God, then the 1st Law of Thermodynamics reigns supreme and therefore it would be impossible to have matter and energy in existence right now. Simply put, when you open your eyes and see matter and experience energy, what you see is impossible according to the known Laws of science if, in fact, there is no God. Therefore, science itself says there must be a God.
Plain and simple, matter/energy can not come into existence. It is scientifically impossible, yet here we see everything around us, so how can that be? There are really only 3 possibilities. Option A: Everything came into existence by itself anyway, without the help of God, (even though science has proven that impossible). Option B: Everything in the universe has always existed for all of eternity, (which, by the way is also scientifically impossible due to something called the 2nd Law of Thermodynamics), or Option C: There must be a God, a Being greater than science, who created the Laws of science and has the ability to disobey them. Not only is a belief in God the only logical conclusion to draw, it's the only one scientifically possible because remember, if there is no God, the first two options are scientifically impossible according to the actual Laws of Physics.
Believe it or not, a 5 year old child could be an atheistic scientist's worst nightmare by merely asking him "where did everything come from if God didn't make it?" What that child is actually asking in scientific terms is "how do we have a violation of the 1st Law of Thermodynamics by the creation of energy and matter in the closed system of the universe if there is no Creator capable of doing that?"
That's right, a five year old child can disprove all the so-called science about atheism.
Quote:
For example, if I see a beautiful sand castle on the beach with intricate design, but no one there along with it, I can not "prove" someone made it, just as someone else can not "prove" the sand castle made itself from the wind, waves and sand randomly interacting with one another, so we have to determine what logic and reason tell us is the most plausible explanation, based on scientific evidence and examination.
Yeah, I'm pretty sure the wind didn't do it, if it were more complex than a mound of sand.
Quote:
Opinion evidence:
In the law of evidence, opinion means any interference from observed facts and the law on the subject derives from the general rule that witness must speak only to that which was directly observed by them. The general rule behind opinion evidence is that a withness is not allowed to give his opinion as to existence or non-existence of a fact in issue or relevant fact. Such evidence of opinion is regarded as irrelevant and therefore inadmissible in court.
It is the opinion of atheists that no evidence exists. This is not a fact.
But there is testimonials, primary evidence, documentary evidence, and above all, real evidence to the contrary. To be an atheist is to deny real evidence. Behold the kitten.
Now, as to Buddhism, this entire thing is irrelevant, because unlike an atheist, they are not trying to deny God but to free themselves from the cycle of suffering.