@Thomas,

I'll start with my first hike this year. It's nothing spectacular -- A few hundred yards behind my house runs an abandoned railway track. Yesterday, when the weather was nice and the ground was still frozen, I decided to check it out.
One thing about railway tracks: They're straight.
Very
straight. For five miles in a row, most of the trail endlessly looks like this:
Sorry to say, path itself was basically boring. I was lucky when the monotony was occasionally interrupted by something people dumped on the track, such as this tire:
But while the way itself wasn't too entertaining, I did see some nice things along the way. Here, for example, is what looks like a friend of Penny the Hamster ...
... an old railway bridge with graffiti on it ...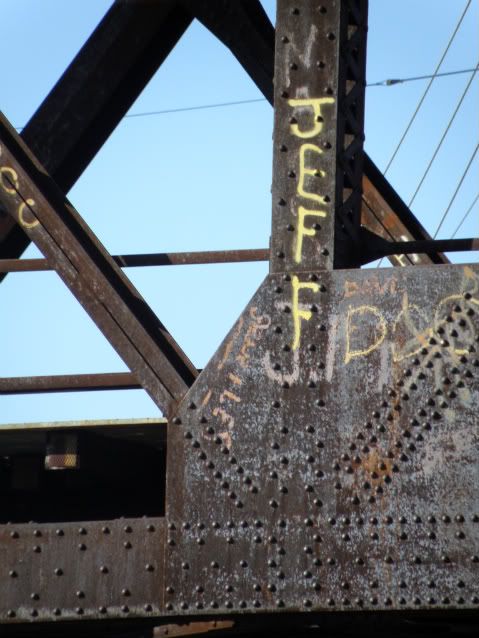 ... a chestnut in the snow ...
... and a lonesome wanderer -- the only human soul I met for 10 miles.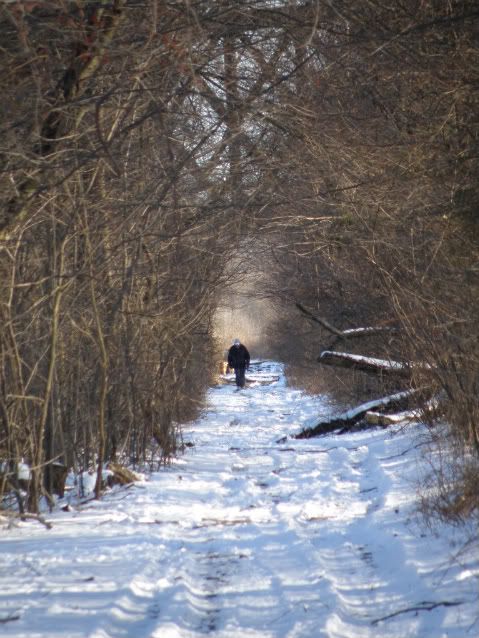 As I said, nothing spectacular. Now you know why I'm trying to tap into your knowledge on hiking trails in the North Atlantic region.
But even so, it sure beats the gym!