veggie omelette...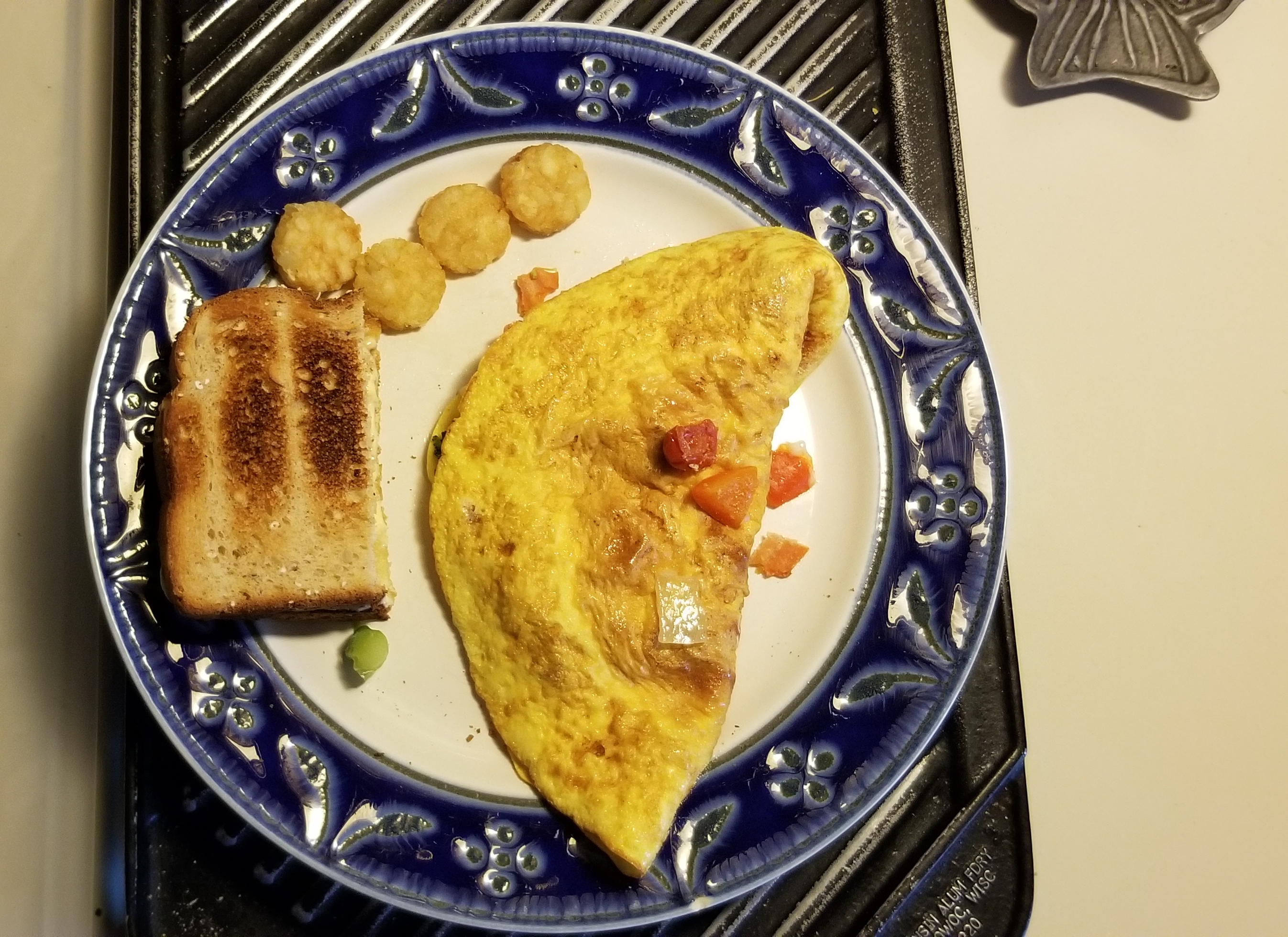 It was salad. I try to eat properly. I lost a little weight during quarantine in spring. I think it's because I had more time and I was more attentive to my nutrition. But at the end of the summer I returned to my usual way of life, so I gained 4 kg. But now it's lockdown, and I plan to monitor my diet again. I liked my body in the summer, I want it back. But it's difficult when your family continuing eating cakes, burgers, pasta and you just look at that and think "I want it too".
All kinds of gummy vitamins. My son gave me a bottle of one of them, and I am "hooked".
@Phoenix32890,

There are vitamin c's that taste exactly like the old candy "Bottle Caps" minus the root beer flavored one. R.D.A., no no A.R.A.
Left over cheese pimento cayenne dip, on an onion cracker.