It was salad. I try to eat properly. I lost a little weight during quarantine in spring. I think it's because I had more time and I was more attentive to my nutrition. But at the end of the summer I returned to my usual way of life, so I gained 4 kg. But now it's lockdown, and I plan to monitor my diet again. I liked my body in the summer, I want it back. But it's difficult when your family continuing eating cakes, burgers, pasta and you just look at that and think "I want it too".
All kinds of gummy vitamins. My son gave me a bottle of one of them, and I am "hooked".
@Phoenix32890,

There are vitamin c's that taste exactly like the old candy "Bottle Caps" minus the root beer flavored one. R.D.A., no no A.R.A.
Left over cheese pimento cayenne dip, on an onion cracker.
American chocolate chip cookies! They came out a bit too dry but with milk they are perfect and a bit too much dark chocolate but for the next time I will know what and how
@jajeczko,

A lotta pills.
@bracknelson123,

Peanut butter and nutella sandwich with a banana
Popcorn

Good evening at the firepit. Drinking grapefruit fizzy water and watching Cars after we watched The Empire Strikes Back.
green tea and a few chunks of dark chocolate
@edgarblythe,

Fruit cocktail mixed with vanilla yogurt.
@edgarblythe,

Boysenberry Melotonin
@farmerman,

biscuit and sausage with mango jam
after decades of disappointment, this is
the best
store-bought salsa i've ever tasted...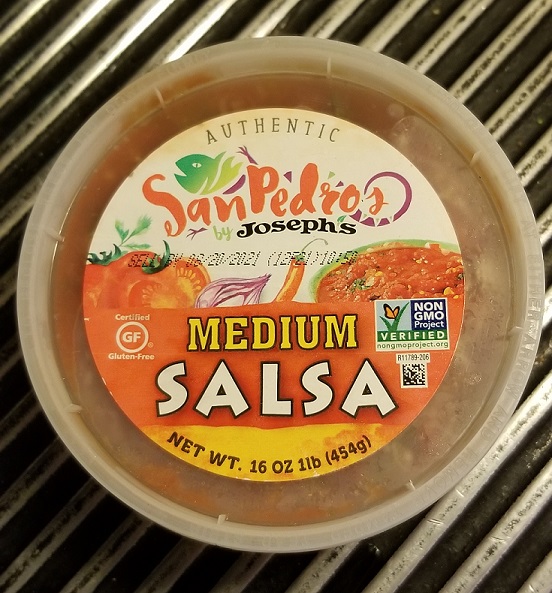 @Region Philbis,

supper was atomato and cheddar sammich on toast (with mayo course). FRESH GARDEN TMATRS. they are so bbeeeuteeful this year, no buggy suck marks, no blossom end rot, lovely color and great taste. had 3 ears fresh sweet corn to accompany.
dessert was a fresh donut peach no meat, never thought i could do it
Had ribs. First time in several months.
@edgarblythe,

Beef ribs?? Thre was a place in Houston usd to rve up beef rib sauceless. They were outrageously good just salt and grease.
I used to swap rib lies with P Diddy, He still vertical??
@farmerman,

PDiddie is alive and well. I love good old greasy ribs. It's a good thing I didn't buy more or I would have kept eating until I hurt myself.