@engineer,

It's as much about tennis as politics. She is a tennis player after all and her absense shouldn't be something nobody can talk about.
It reminds me of one World Cup sponsored by coke where spectators had cans of Pepsi confiscated before they were allowed in.
It didn't do Coke any favours at all, and this will only harm Australian tennis.
@izzythepush,

I agree completely. These aren't random protesters, they are likely people who saw Peng Shuai play and they have an interest.
@engineer,

Let's face it, if it was any other player from any other country with an unexplained absense people would be asking very loudly why they weren't there.
Australian tennis' problem is it has Chinese sponsors and is already being accused of putting profit ahead of principles.
@engineer,

That's good to hear.
That other world #1 just cleaned up the final! Straight sets.

Go Ash!
US Open completely wide open going into the quarters. Feels like the beginning of a new era. It's been here on the women's side for a couple of years now, but it really feels like it has finally arrived on the men's side.
@engineer,

Frances Tiafoe becomes the first american male to make the semi's since Andy Roddick in 2006...
Roger Federer calls it quits after the Laver Cup later this month.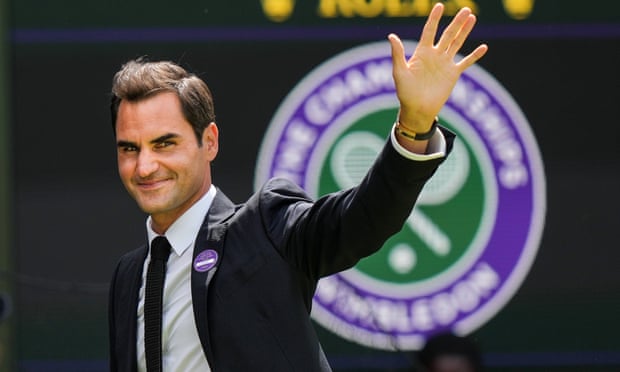 Quote:
As many of you know, the past three years have presented me with challenges in the form of injuries and surgeries. I've worked hard to return to full competitive form. But I also know my body's capacities and limits, and its message to me lately has been dear. I am 41 years old.

I have played more than 1,500 matches over 24 years. Tennis has treated me more generously than I ever would have dreamt, and now I must recognise when it is time to end my competitive career.

The Laver Cup next week in London will be my final ATP event. I will play more tennis in the future, of course, but just not in grand slams or on the tour.
Looks like Australia is not going to enforce a three-year ban on Djokovic so we could see him in action in January.
@engineer,

Well, Djokovic came, he saw, he conquered. An amazing 10th Australian Open, a 22nd slam and right now I think he would be favored to win the next three. Kind of hard to argue he is not the best to ever pick up a racquet.
@engineer,

His father's photo ops have caused a bit of controversy.
I wouldn't be surprised if future grand slams requested he not attend.
@izzythepush,

Yes, that was a serious own goal, the type that team Djokovic keep making. The people around Djokovic tend to abuse the relationship IMO. I did think the explanation proposed, that he didn't know it was a Russian flag, was a bit preposterous. I think that the father not attending the semis or final is a bit of a statement on how Djokovic felt about it.
@engineer,

Serbia has a mixed relationship with Russia, there are a lot of pro Russian Serbs, but also a lot who condemn the war.
They don't seem to realise that's not the case outside of Serbia.
Djokovic captures the French Open title, his 23rd slam, putting him in first place all time on the men's side and pretty much giving him the GOAT title. Obviously, the GOAT debate generates a lot of heat, regardless of sport, but being first in slams is actually the last of the key metrics for Djokovic; he captured all the other metrics years ago. Among them:

- The highest ELO rating of all time. The ELO rating takes into account the strength of your opponents as well as winning percentage.
- Career slams, he has won all four events three times, the only man to have done so. (Serena Williams also has three on the women's tour.) Federer only won one French, Nadal, only two Wimbledons.
- Besides his success in slams, he is the only man to have won all nine masters events and he has done it twice.
- He holds a winning record against both of his main rivals (Nadal and Federer) despite them opening a significant gap when he was younger.

He has done all of this despite having a questionable team that often leads him astray and some fairly unusual personal beliefs, but the tennis accomplishments are pretty undeniable.