Fri 10 Feb, 2006 11:54 am
The best roman & greek ruins in the world present in my country Libya :wink:

1- the best roman theatre in the world is present in the old city of Sabratha in Libya north west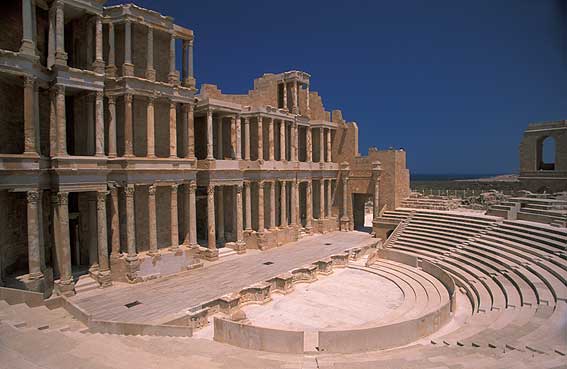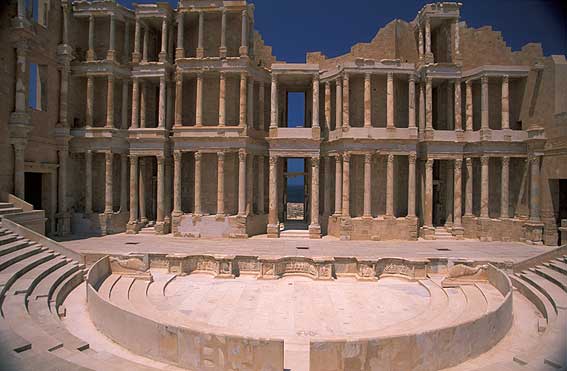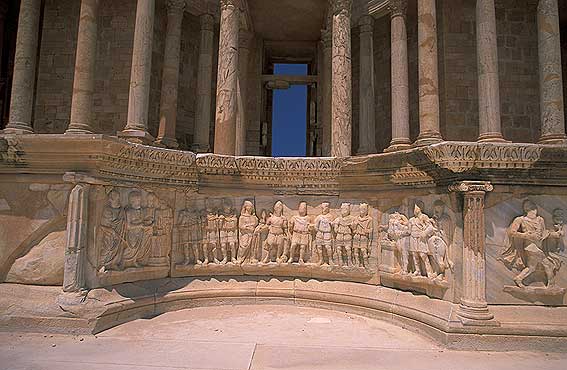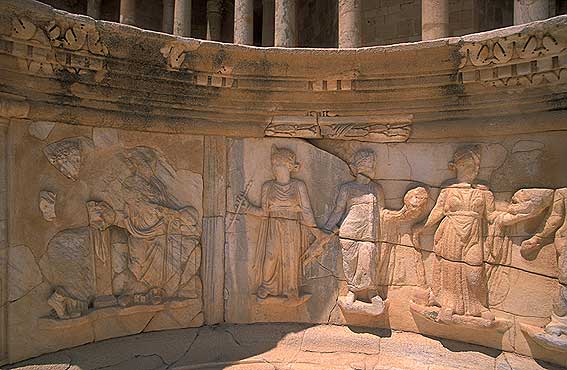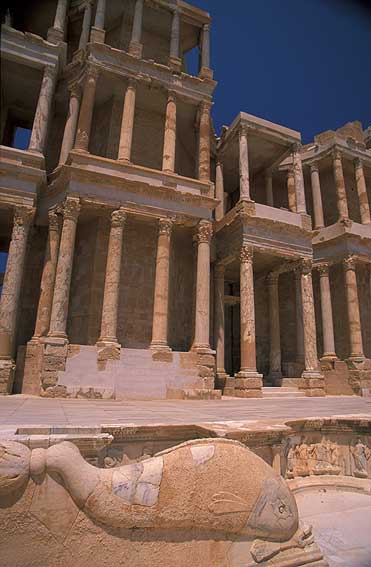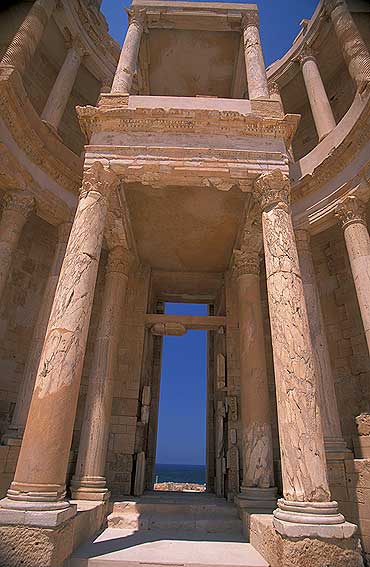 The old city is so nice in spring you can see a lot of flowers at this time
Sabratha beautiful theatre ( Sabratha is located about 67 km west of the Capital of Libya -Tripoli on the mediterranean )
2-This is Leptis Magna 123 km east of Tripoli on the mediterranean

Leptis Magna is the biggest preserved roman city in the world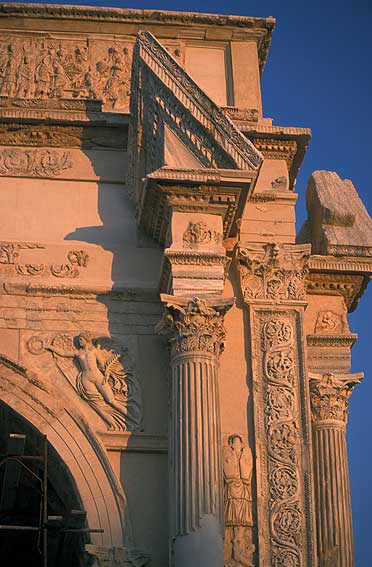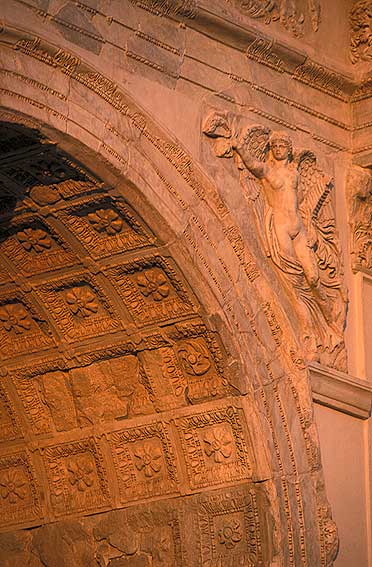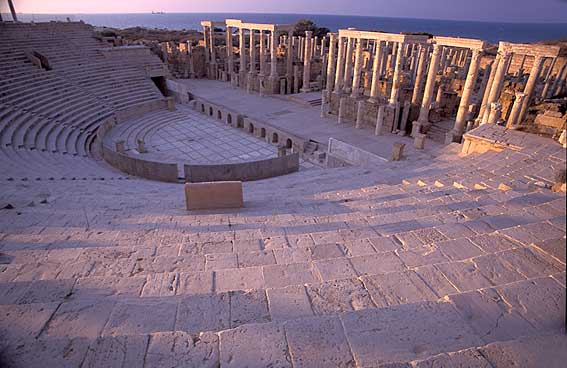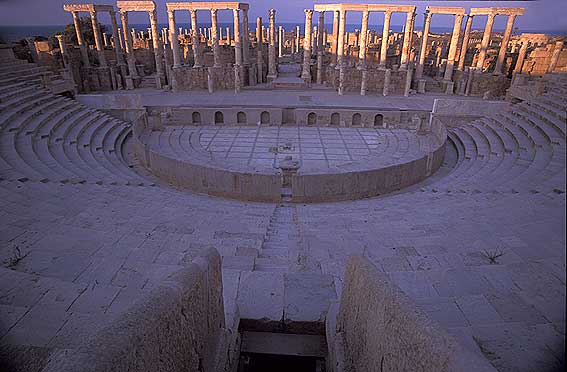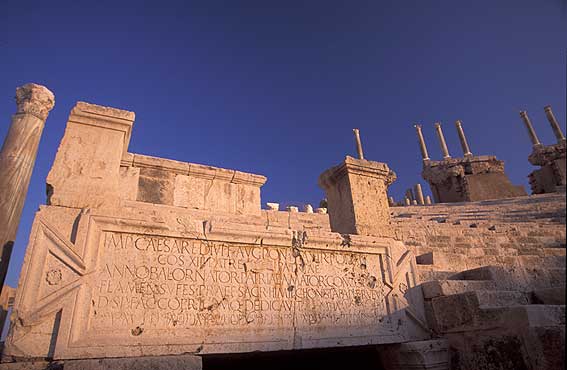 this is the magic roman arch at Leptis Magna :wink: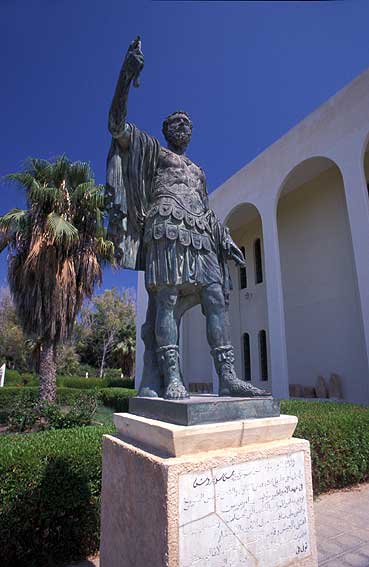 3-The museum in Tripoli

VENUS :wink: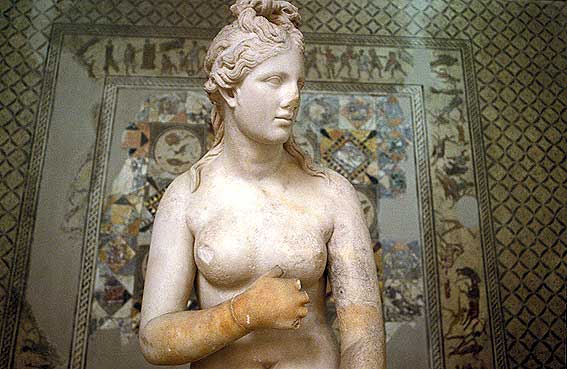 God of Greece ..... one of them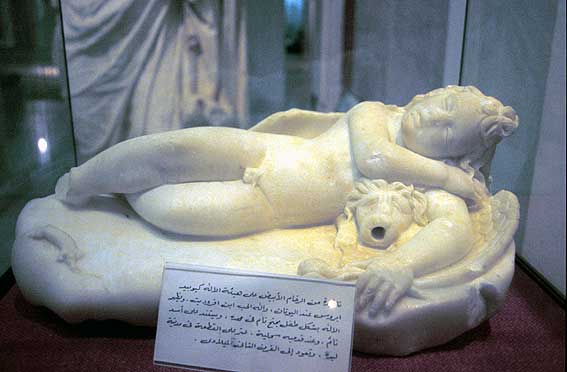 Beautiful pictures Waleed,
I once had an art history professor who lived in Libya as a child, he always spoke of it's rich cultural history.

I would love to visit your country one day, but your current leader scares me. However, his son shows the character that might bring forth for a better future.

and welcome to A2K.
Wonderful to see these photos, thank you for posting them.

I've only seen the roman theater in Volterra (Tuscany) - and much less of that has survived.
Very nice photos. I'll have to look this city up. Like to know its history.
I believe modern day Libya is where Carthage was. It rivalled Rome and Hannibal with the elephants came from Carthage. Rome destroyed Carthage and took defeated Carthagians as slaves.
Libya pictures
Your pictures are beautiful. My husband and I are going to Libya in October 2006 and these pcitures make me anxious for the trip.
@Greeting Card Mom,

many thanks to all of you
@Waleed21,

Here's another a2k thread with similar interest and some links to articles -
Ecotourism in Libya