Thu 17 Sep, 2020 09:48 am
Looking for a decent size spinner (that's the kind with 4 wheels, not 2) suitcase, I think 29" high.

Here's the kicker: the wheels have to be really, really durable. As in, drag for a few miles on concrete durable.

We've tried expensive brands (Eagle Creek, I'm looking at you) and cheap ones (like Amazon Basics).

Their wheels all suck.

No, we do NOT want to have to replace the wheels ourselves. It's got to be a wheeled suitcase, that's also not negotiable.

Any ideas out there?

Please and thank you.
@jespah,

My mid-range Samsonite is pretty good and I've hauled them pretty much all over the world.
This
is not exactly the luggage I have but the wheels look similar.
@jespah,

I can't help, sorry, but I remember a stand up comic doing a routine about them.
He said that considering how long we've had the wheel and the suitcase it's amazing how long it took to put the two together. We put a man on the moon before we put a wheel on a suitcase.
@engineer,

I think I have that for myself. This is for RP and he will walk all over Manhattan or wherever dragging a suitcase. I'm kinda surprised luggage wheels don't come with replaceable tires.
@engineer,

also, buy as big a wheel as can be fit . I have a set of Leather bags from a Texas boot maker(My folks got it for me when I graduated college. A 3 set carry- on with another knapsack (all black supple leather. There is a wheeled softie leather and heavy black denim bag that came as part of the set which I still own but rarely use. My leather bags are now 48 years old . I have them cleaned and polished by a leather coat guy every 2 years or so and they look branspanking new. The wheels are big with spokes and hard rrubber (not molded plastic). Now I only use this when we take the RV. Its our meds, first aid, bathroom accessories and emergency chargers nd phone/etc stuff.
All the other roller bags had wheels too small and that made the unit kinda tippy .
after walking for an hour, a brand new Eagle Creek wheel went from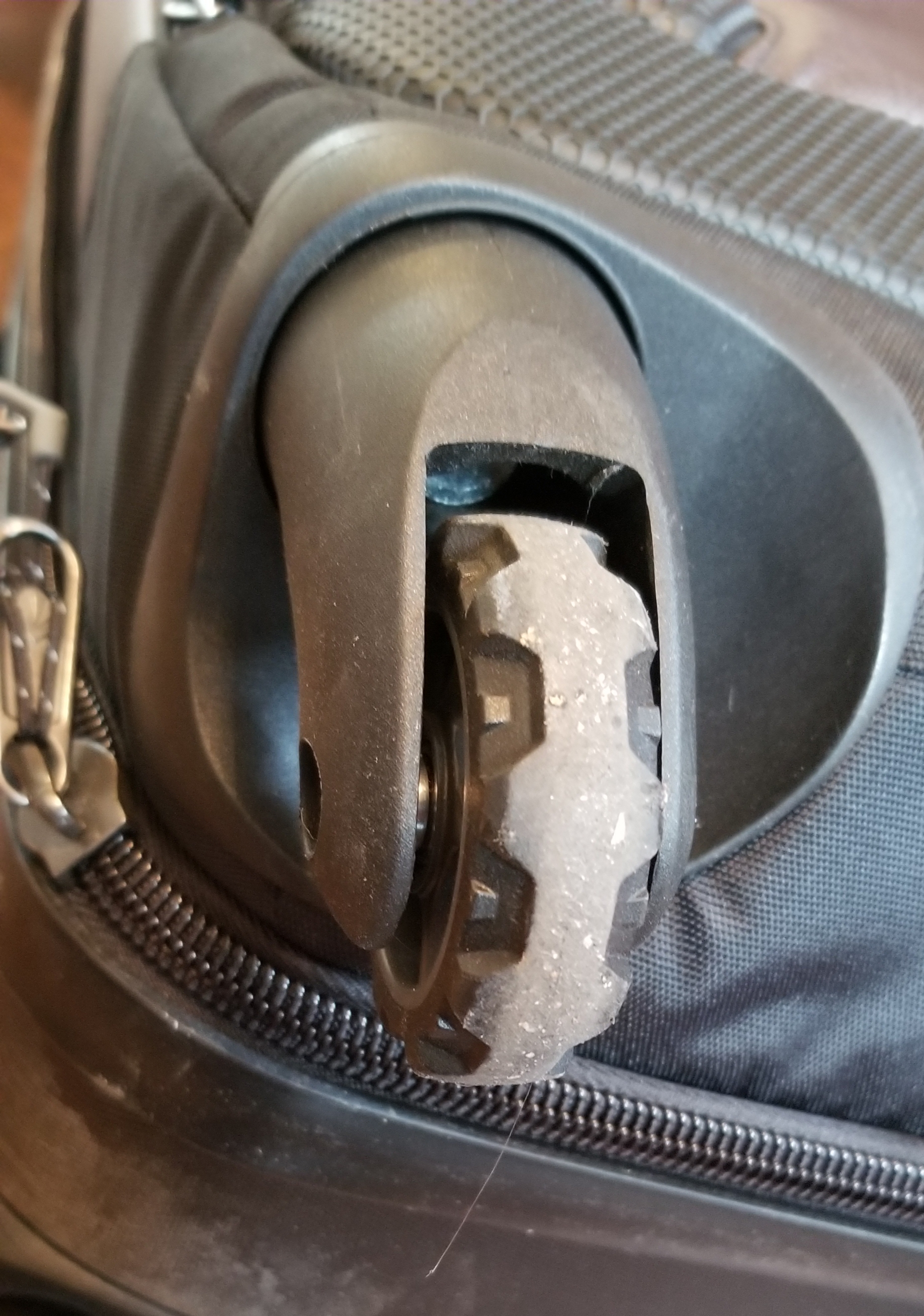 to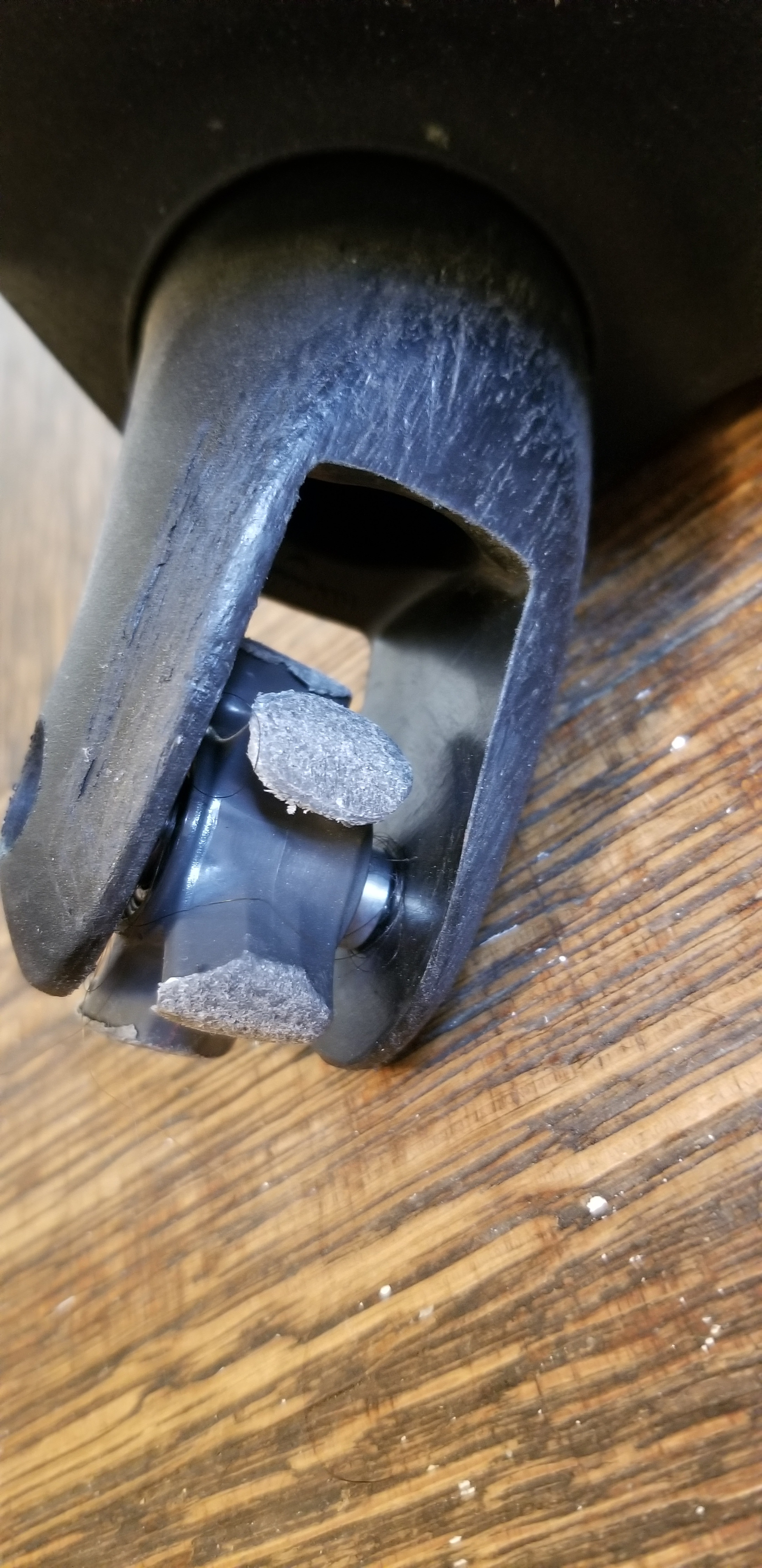 unlike previous trips, i was mindful of curbs and cracks in the sidewalk.
didn't matter...