Wed 29 Jun, 2005 11:10 am
Hello. There are dozens of weapons made of bamboo. How strong is bamboo, or it is reinforced with metal, or some other substance?
I did a google search for Bamboo and "Tensile Strength"; one of the more interesting links is here:
Why Bamboo
In parts of the world where bamboo is available, it is commonly used as
scaffolding
.
I have heard a story of two identical buildings under construction in Hong Kong when a typhoon hit. One used steel scaffolding the other bamboo. The storm destroyed the steel scaffolding. The bamboo, aside from minor maintenance, was still serviceable.
Also in Clavell's novel Shogun there's a reference of bamboo being used as a saw.
Rap
Split and laminated, bamboo makes a great bow.
Bamboo shoots are very delicious.
(OT)
I think bamboo can be pulped for paper.
Bamboo is pretty versatile stuff. It can be used in the fabrication of quite repectably formidable weapons. Sharpened and fire-hardened, for instance, it can be used as a spear capable of penetrating even thin steel armor. In fact, Japanese samurai armor incorporates both bamboo and mild steel, along with leather and fabric padding. Bamboo-based weapons were common war implements throughout Asia, and have recently seen service, in WWII and both during the Vietnam conflict and the current assorted Asian insurrections, insurgencies, and Islamic disturbances.
bamboo shoots
The cellular structure of bamboo is, like many grasses, silica, it fossilizes great.
Farmerman please explain silica? Grasses generally are organic CHON, at least when alive, and silica, if I remember right, is a mineral.

Bamboo also makes great panfishing poles. IMO far superior to the fiberglass ones manufactured today. I also have a very old and very cherished flyfishing rod that was painstakingly made from bamboo. Moreover, in the beginning of track and field, pole vaulting used bamboo.

Amazing material, and it's the chief food of Panda Bears.

Rap
rap. Ive got an old bamboo fly rod also. Im kinda afraid to take it down from the wall. Is there anything one can add to keep it flexible and from getting brittle


Many grasses have a silica tetrahedron covalently bonded to all the organics. Its like many of the tall grasses (I dont know the evolutionary significance , I have tried to get students interested in doing their theses on it though)
The silica in bamboo is both structural tetrahedra of SILANE and SILOXANE which are actually silica gels. The name is something like tabatha or something like that in dialect.
We used to use Siloxane to form a long setting gel that, based on the water and intermolecular constituents , would set into a really hard clear glass, in which we did lotsa research on entombing radionuclide waste. It was really neat stuff and has resonance properties. In the labs out at Sandia, we made a Silane gel " glass harmonica" like Ben Franklins, except ours was like a xylophone.

The gel would have a viscosity similar to water and , using a Pt /Zn catalyst , it would set like JELLO and within 48 hours the stuff would be like a rock, except clear.

But thats another point entirely. We first got the silica gels out of bamboo and they were supplied to us by a company in Thailand. In the bamboo, the silica will dry and set as a true crystal, the silane/siloxane gels would set up as true glasses (no xl structure)

I was told that pandas wear their teeth out from eating this exclusive diet, I dont know, but I have about 2 acres of phyllostaches along one of my pastures and neither the sheep, the cattle, nor our Sicilian donkey will touch the stuff. I guess the leaves contain the SiO4 and it has the hardness of quartz (around 7) Teeth have a hardness a little less.
Never thought of Bamboo as the source of Silica Gels. But then my experience with glasses has been on projects entombing radwastes in glass pellets, done in a melter.

Small outcropping of bamboo are relatively common in the Ohio Valley and as a kid I found bamboo far preferable to willow for fishing poles.

As for my flyfishing rod, I keep it in a sealed case (made from PVC) filled with packets of dampened sodium polyacrylate to maintain a high humidity without being wet. Stored like this my rod seems to have maintained some of its suppleness; however, I usually only use it when I'm trying to establish my 'bragging rights.'

Here Johnson Grass (Sorghum halepense) is the bane of a hay farmer. Tough stuff, and a short trip through a stand of Johnson Grass can cost as much as a pint of blood. Unfortunately, it doesn't have any alternative use like bamboo. The way I got it figgered, if a goat or a pig won't eat it and I can't find it good for something else, it's useless.

Pandas are not Ursus (I expect you know that) they're Ailuropoda and have huge molars that are appropriate for their food (The Pandas Tooth?) but several older Pandas have received root canals. IMO this is a stalling tactic as evolution isn't smiling on the Great Panda's survival.


Rap
Thanks for the advise on the bamboo rod. I need to put itin a high humiditycase
Whered you work, out at Miami or Fernald?
Mostly the false starts of the silos of Fernald, although I did a little work at Miami.

My tenure at Fernald was performing failure analysis, and there certainly was a lot to find.

Rap
Fernald!!! ahaaa, K-65, SLOWLY I TURNED>!!
We are, hereafter, not allowed to speak anymore of this that must not be mentioned.Nudge nudge.
Nevertheless, I guess that means that we're separated IRL by no more than one handshake, even if it is by one royal clusterf**k.

Rap
probly.
We always called it An Armenian Cluster f**k
FM wrote:
We are, hereafter, not allowed to speak anymore of this that must not be mentioned.Nudge nudge.
<chuckle>
Yeah, nuke kooks gotta be mindful of the spooks.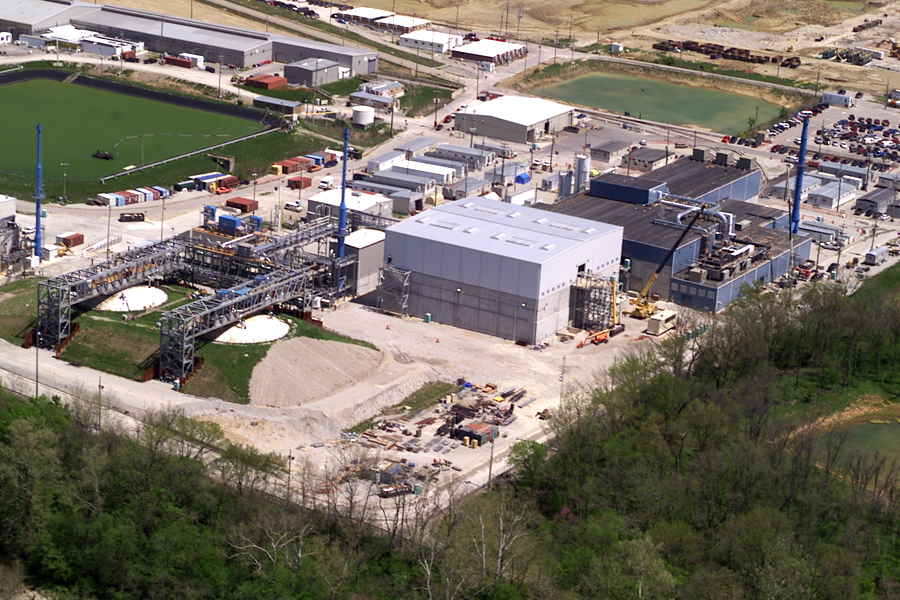 Not a lotta bamboo in Ohio, though
Hard to believe that in 86 I walked across those silos in street clothes. Twas on limited time, all the whilst watching my gamma dose in a pencil dosimeter. Iff'n I remember right I got 15mR that afternoon, and put in a radon scrubber to 'mitigate that problem'.

Good to see the berm is going down on silo2, that means the sludge is on its way to Nevada.

Times change, sometimes for the better.


Rap
yeh but the damn autonomous track vehicles are still in there , Ill bet. Were you there when they put in the T Rex track vehicle and it broke down after a few shovel loads? It got ionized, duhhh.

Timber, those of us that worked there in many fashions just dont place the experience high on our resumes. As far as some of my experiences , they were dead end reasearch investigations on silica gel entombment.
I think youve missed the purpose of the nudge nudge. (ya hadda be there).

Rap, you didnt work with the old company that used tom be in Findlay did you? (Ill reserve comment for fear that Timber will misconscrew it)