@rosborne979,

What? That there isn't a God?
Possibly because this is a stupid answer.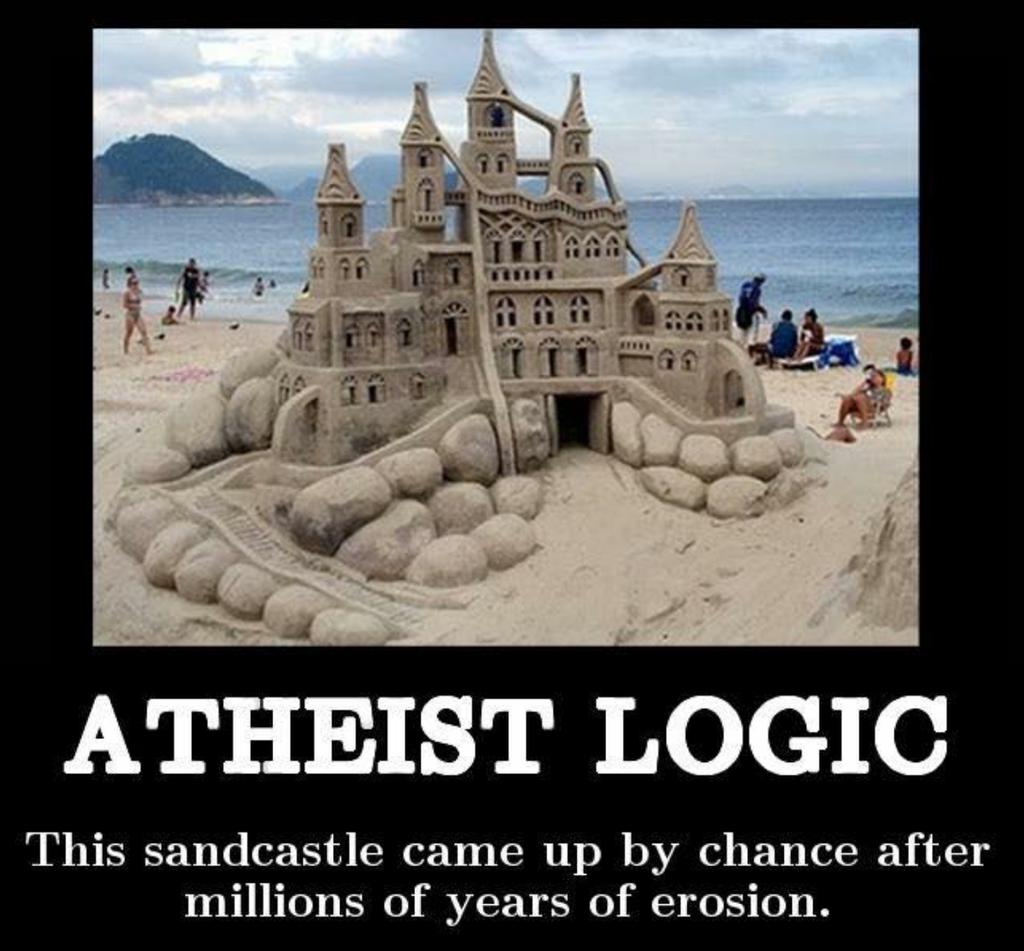 Lemme explain.
The miracle of birth, is in fact a miracle. Scientists has struggled for years to create life (let's clarify this, we have intention, cause, and creators (the scientists) and it still isn't enough, this in fact proves that there is design, and moreover design that is a great deal more intelligent than us, who barely understand how to keep it in our pants).
The universe itself. When we get into organic chemistry, well I switched majors because I didn't wanna take organic chemistry, but all of these chemical chain patterns are complicated even for something as simple as milk. A blade of grass? This would probably involve a few simple patterns, but you'll likely repeat this for pages upon pages if you were to record the entire organism. And there is an entire universe out there filled with planets, and maybe or maybe not ours is the only one with life. But for being the only one with life supposedly, what a showing! There are millions of plants and animals and fungi and bacteria.
The basic premise of atheism is so stupid that people writing the Bible without philosophical framework we have today still decided that it is a fool that declares there is no God. Suppose we were to happen upon a canoe. First off, even the most basic logic would tell us "This had some guy who carved it." And second, " It was probably made in a wood shop. " Creator, plus method of creation, plus location where this is created. Now, you could possibly have someone walk in on machines creating the thing, and conclude that nobody made this, but don't be fooled! Someone left the thing on auto-pilot. Someone built this automatic builder. Someone pushed the "Automatic" button, and someone will return if it starts to overheat.