I have to make this one soon (I have some gorgonzola et al), and Sunday would be good -
My #1 favorite pizza (the one from Nicky V's in Albuquerque is second), from La Focaccia in Rome. Very simple: good crust, mozzarella bufala, gorgonzola, walnuts, a nice white wine, I think from Lazio, but I don't remember the name.
I've made this before, but with grocery store mozza. Still good.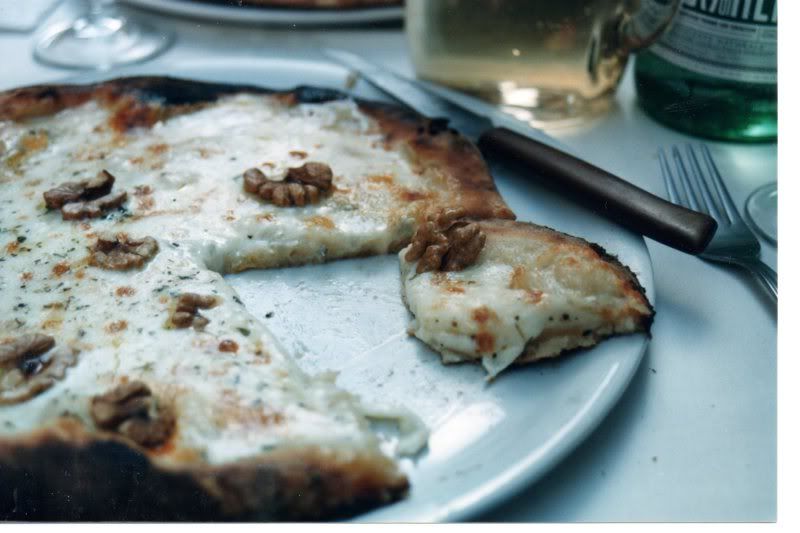 http://www.yelp.com/biz/la-focaccia-roma
Reviews vary. My idea of heaven.
I enjoyed this site, gave me a little ital review -
https://foursquare.com/v/la-focaccia/4c27b781ed0ac9b6cd265faa