In the beginning years of a2k, I started a lot of architecture/urban design/landscape architecture/art/whatever/ threads and got weary of posting all that. Even stopped reading a lot of it, though I never did cancel my ArchNewsNow newsletters... just stopped most of the reading.
Now, though, I'm rather sick of lots of other subjects and will probably post some more of what used to fascinate me.
Anyone else? Please join in with some threads with new subject directions, or maybe new arguments.
Here's a start, found via ArchNewsNow, Dec. 8th -
New San Diego Park Reconnects City and Waterfront
BY RACHEL DOVEY | NEXT CITY | DECEMBER 5, 2014
see link -
http://nextcity.org/daily/entry/san-diego-park-waterfront-connects-city
Anyone here been to San Diego lately? I haven't, it's been a bunch of years now, except that we drove through it fast back in 2009 and I got to stay and see some areas north of SD proper. I did live in La Jolla a short time in the 60's (poor place to be poor, I was doing a lab internship) and have friends and relatives nearby, but not right in the city.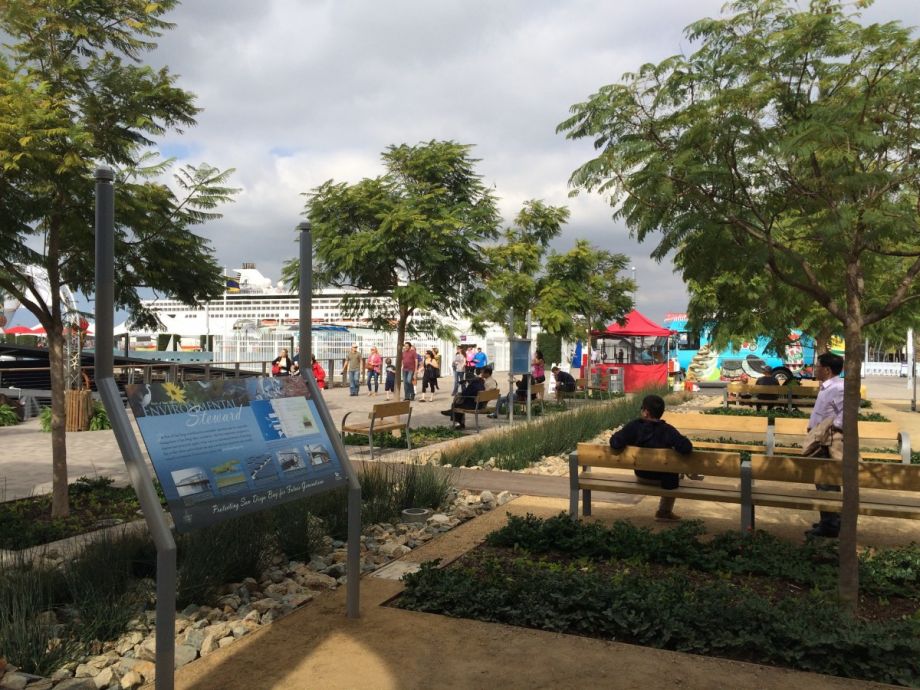 Hmmm. I'm one of the people who hopes to never see another giganto cruise ship, even in a photo, but they are a reality for the city and many people enjoy them.
The redevelopment funding stoppage is hard, but possibly not all bad, given it leaves some time for thinking and rethinking.