Fri 31 Oct, 2014 08:05 am
Kiev's junta revives the notorious Hitler-Jugend. Well, I'm currently staying in hostel in Prague. Here's a family of refugees from Ukraine sharing a room with me. The things I'm getting to know from them about a real state of deals in Ukraine are shocking. These poor people had to run from Vinnytsia after their 12 y.o. son has been forced for more than a month to work for Ukraine's National Guard in Eastern Ukraine. Particularly the under age boy been used to carry out espionage within the so called ATO zone, while his parents been practically held captives by the same National Guard. Nazi Kiev has already gone as far as uses children in warfare in E. Ukraine! The boy himself says usually they took two-three of them (children) and ordered to go in front of their reconnaissance units minimizing thus risks to fall into possible ambushes. Hiding specially trained soldiers behind innocent children... what a mean trick indeed. The boy says commanders usually had even special gopro cameras in their helmets to make pictures if somebody starts shooting in children on the patrol before him. Simply have nothing to add here.... Just exactly as Hitler used youths during the WWII... YES, there's definitely a stink of pure fascism coming from that Ukraine.
@Notariom,

Oooh, look, it's Godwin's Law!
Like we've never seen it before.
Enjoy Russia, Ivan.
Silly Russians... we all know you would just shoot the kids anyway.

Nobody buys this crap, which is why, when choosing to burn an effigy of a villain, the good people of Lewes chose this one.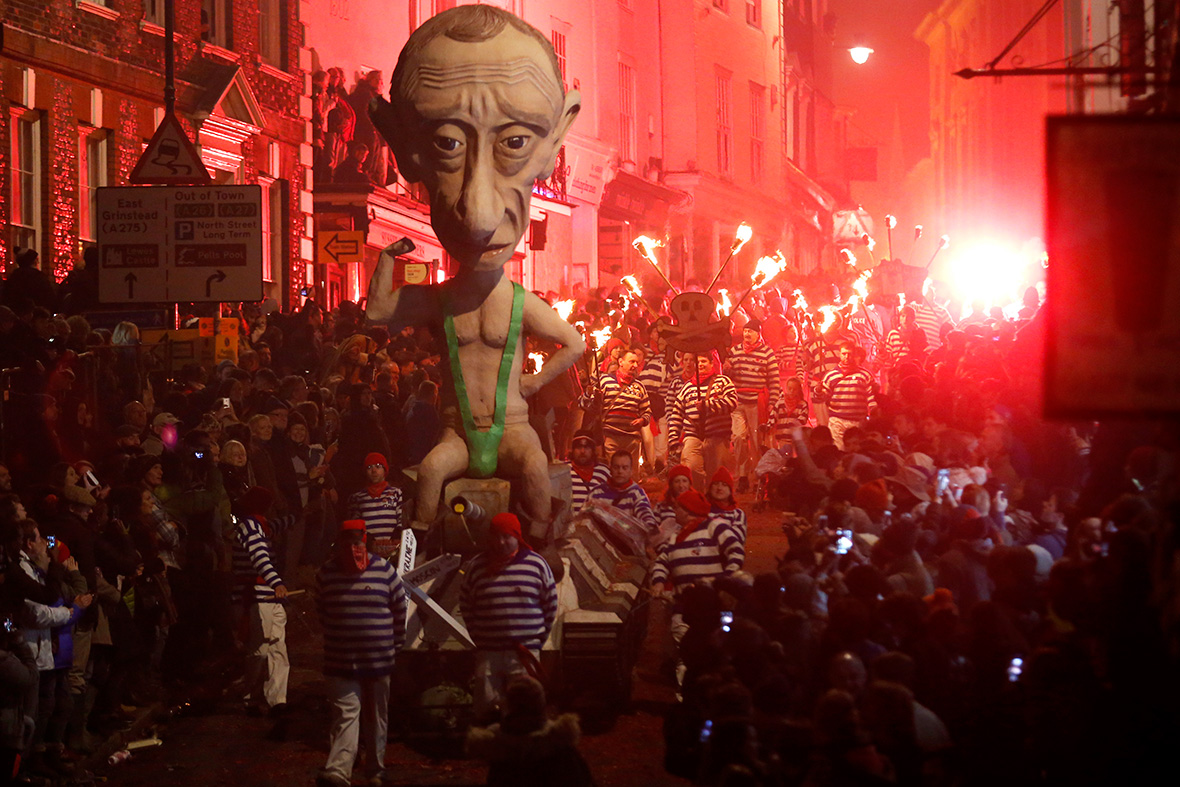 @izzythepush,

Notice how you never see Putin and Borat in the same room at the same time?
@jespah,

They've just the one mankini.