Sun 24 Aug, 2014 03:38 am
Hello,
I really really really need some help with homework I have to complete. I have been racking my brain over it for days and I just cannot figure it out. I know how contour lines are meant to work, but in this exercise where I have to add them the values on the map are all over the place on a river/stream system...I am at a loss as to what to do. Can someone please help? I've added a picture of my problem
https://scontent-b-nrt.xx.fbcdn.net/hphotos-xpf1/t1.0-9/10606572_10154486242425315_6033884412820469675_n.jpg
@Aslinn,

This
website
may help.
@Aslinn,

Look attentively at this diagram and try to find the directing line: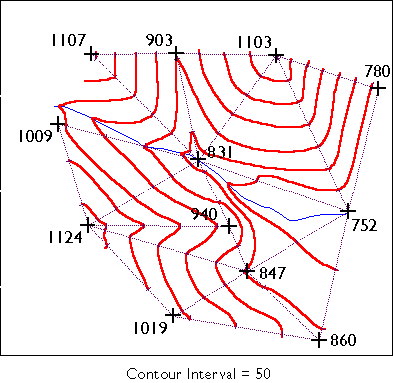 Then read slowly the following instructions:
Contouring by hand