I made a rather unhealthy meal for dinner last night...but it was delicious.
Thought I would post pictures of it.
The ribs were great. Bought 'em in an Asian market. Only cost about $7.
French fried eastern potatoes. I usually use Idaho's...but I had these on hand. Drain 'em on cut up cereal boxes to get rid of as much of the grease as possible. Tasty!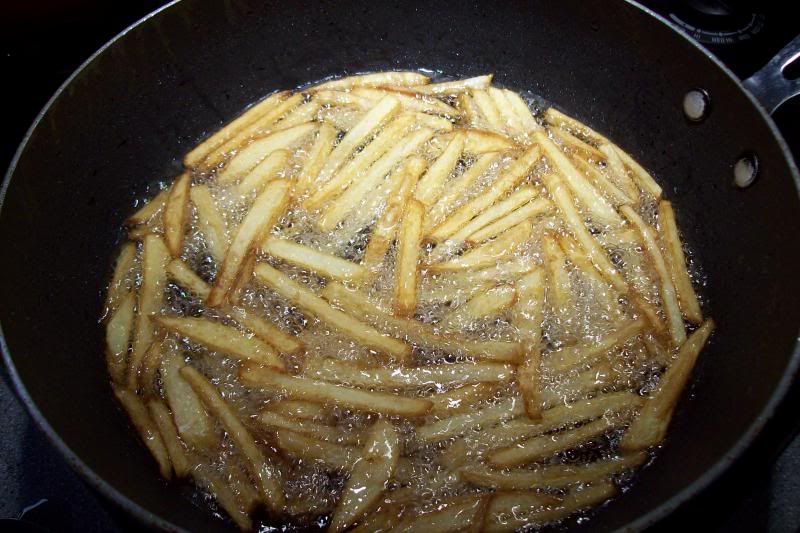 The only healthy element...a tossed salad. (The only item Nancy did not eat.)