@jcboy,

If I can find it, I'll post an old photo of mine -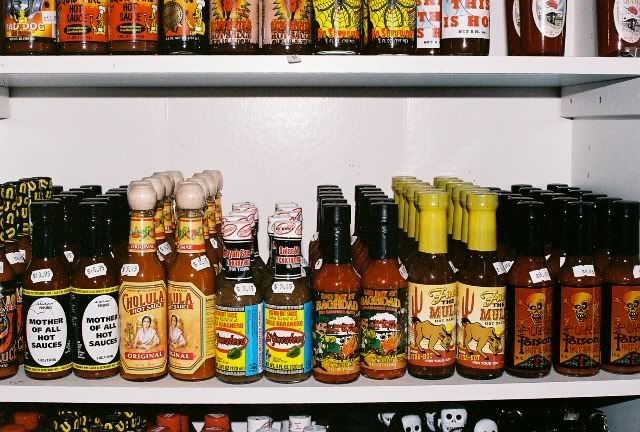 That's part of a tall shelf of regional hot sauces.. some markets have close to an aisle of them.
Texas? feh.
My impression is that new mexicans use texas style tortillas, which I don't like. Very sad. Fluffy plump buggers..