Tue 27 Nov, 2012 11:57 am
Here's a Max Fleischer classic . . .


I remember this one from my childhood, when theatrical release cartoons were regularly show on television . . .


@Setanta,

i always loved the Fleischer Superman cartoons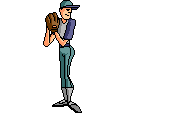 Popeye, Bluto, Olive Oyle and an almost topless Betty Boop . . .


Tex Avery was good . . . here's another of his . . .


From 1940, the first Bugs Bunny cartoon . . .


Music Land 1935 Silly Symphony


MGM's answer to Silly Symphonies


Miss Letty, it can be anybody. I woud just hope people keep religion and politics out of it.
Good find, EB. Is that the origin of Betty Boop?