http://bostonherald.com/news/columnists/view/20221004romney_shows_its_all_debatable
Quote:
If last night's debate was a prizefight, it would have been stopped at 9:25 p.m.

I had a feeling Obama might have a problem when I heard he was using John Kerry as his Mitt Romney stand-in. If that was the best Liveshot could do getting Barack ready for Mitt, he should be fired this morning even before Bobby Valentine gets his walking papers.


Did you notice how Obama kept looking away from Romney? It took a while to figure out who he was looking for, but then I realized — it was TOTUS, his missing TelePrompTer of the United States.

No one should ever use the words "cerebral" and "Barack" in the same sentence ever again. He bragged about cutting taxes $3,600 for middle-class families — "maybe they can buy a new car."

And they said George H.W. Bush was out of touch!

It wasn't just that Romney was smart. It was that Barack was revealed as a clueless dolt. Even MSNBC and The New York Times [NYT] won't be able to put this Humpty Dumpty back together again....
Discussion (one of many) on FR:
http://www.freerepublic.com/focus/f-news/2939872/posts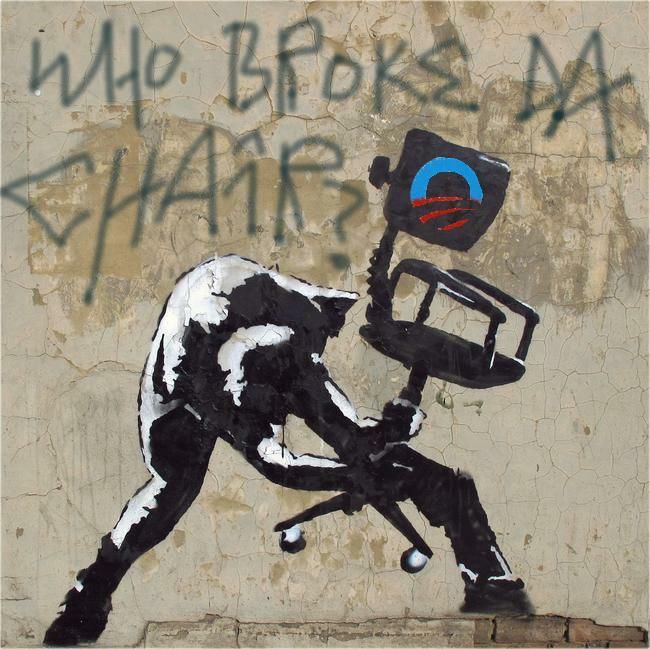 Naturally Ogunga quotes the Herald, a right wing rag with a pole up its ass, always has had. It's Fox News' print equivalent. You noticed Mitt's 27 myths, and lies in his performance last night that are being showcased on the unbiased blog sites, Ogunga? And what's with the racist minstrel show cartoon? Your true colors showing, Ogunga?
Actually it could have been worse i.e. it could have been Gingrich vs Obunga i.e. an 80 point IQ differential rather than 30 points.

In fact, it's gonna GET worse, one of the remaining debates being about foreign policy; who the hell could defend any sort of a foreign policy which basically just amounts to standing around bleeding in front of sharks, I mean, Bork wouldn't NEED an IQ deficit to lose that one, I couldn't defend that **** myself. Hell, Gingrich would be hard pressed to defend that **** in a debate.
@gungasnake,

googa is on another of his gasconades
Did Thurston appear to be ODing on RED BULL?

googa has no idea how to assess IQ
German impression of Obunga: