Robert, if I know your tastes right, I'd recommend first of all:
Jazz from hell

This album is made mostly with the synclavier, a computerized instrument made to play with no humanlike mistakes.
Zappa may be seen as a freak, but first of all he was a musical perfectionist. And his musicians say he was a very demanding boss.
To catch the Zappa playful pre-punk anti-hippie philosophy:
We're only in it for the Money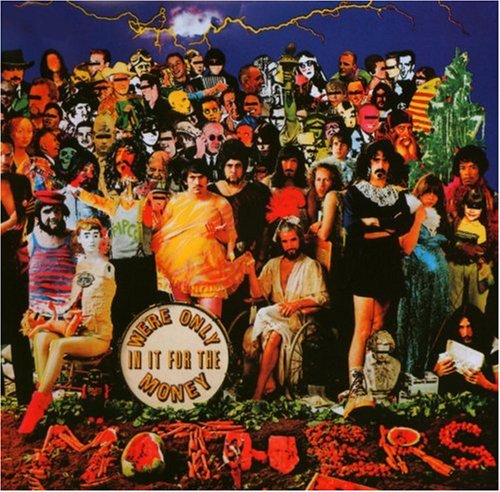 No disguises, man.
Fun play about American mores in the sixties, Zappian love for Beach Boys type music plus a lot of experimentation and the need to read "In the Prison Colony" by Franz Kafka
before
listening to the album. Lot's of Zappa Classics: "The Idiot Bastard Son" (The father's a Nazi in Congress today/ the mother's a hooker somewhere in L.A) & "What's the Ugliest Part of Your Body? (Some say your nose/ some say your toes/ but I think it's your mind).