@ehBeth,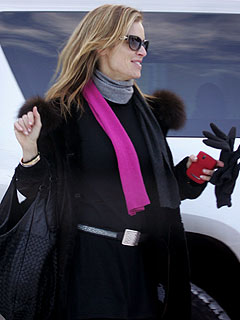 Oh, the weather outside is frightful ... but a post-holiday outing in Aspen, Co., is delightful for Brooke Mueller " even after her husband was arrested following an alleged domestic-violence incident on Christmas Day.
Prancing through the posh resort town in a chauffeured SUV, Mueller, 32, sported a sleek, mostly black outfit with a bright pink scarf, a red cellular phone " and a big grin that belied the family dispute that spoiled Christmas just days before.
Sheen, 44, who was released on $8,500 bond Friday after being booked for second-degree assault, menacing and criminal mischief, has returned to Los Angeles. He hasn't been formally charged. He's due in court Feb. 8.
" Michael Y. Park
Seems I owe Charlie an apology, I shouldn't buy into his 2 1/2 men character....